Rep. Keith Ellison (D-Minn.), the first Muslim elected to Congress, issued a word of caution on Monday about rushing to judgment about the Boston Marathon bombing suspects' religion, saying the Muslim community should not be tied to the Tsarnaev brothers.
"This individual came to the attention of the FBI because of things he said and things he did. That's appropriate. What should not be cause for alarm is somebody's status as a member of a particular religious faith or how devout they may happen to be," Ellison said in an interview with Tamron Hall on MSNBC. "In all these cases, where you see acts of radicalized individuals using violence, they may have a religious affiliation, but oftentimes, when they give reasons for why they did what they did, it is politics."
Ellison pointed to the case of Faisal Shahzad, who was arrested for the 2010 Times Square car bombing. Ellison noted that while Shahzad was Muslim, he was reportedly motivated by his disagreement with U.S. policy in Pakistan and Afghanistan.
The congressman also disagreed with Rep. Peter King (R-N.Y.), who has justified closer scrutiny of the Muslim community.
"Ninety-nine percent of the Muslims are outstanding Americans. The fact is that's where the threat is coming from," King said on "Fox News Sunday." "When the FBI was after the Westies, they went to the Irish community. When they were after the mafia, they went to the Italian community. If you know a certain threat is coming from a certain community, that's where you have to look."
Ellison said King was "wrong again."
"The FBI did not go after all Italians or all Irish people. No one ever said let's surveil a whole ethnic community," Ellison said. "They went after people who were criminals and who were exhibiting criminal behavior ... To say that because of the Westies that every Irish person was under suspect; everyone in America knows that is ridiculous. But still, he wants to cast a wide net with regard to Muslims."
"The fact is, if you were to ask American Muslims where is Chechnya on the map, most of us would never know. We'd have to find a map and look for it," he added, referring to the fact that the Tsarnaev family members were refugees from the conflict in the Russian Caucasus.
Some innocent people who appeared to be Muslim or from the Middle East were targeted for suspicion immediately after the Boston Marathon bombing. Some media outlets pointed the finger at a Saudi man, a "dark-skinned male" and a Moroccan American student. A couple of people also reported being assaulted by attackers who blamed "Muslims" for the bombing.
Before You Go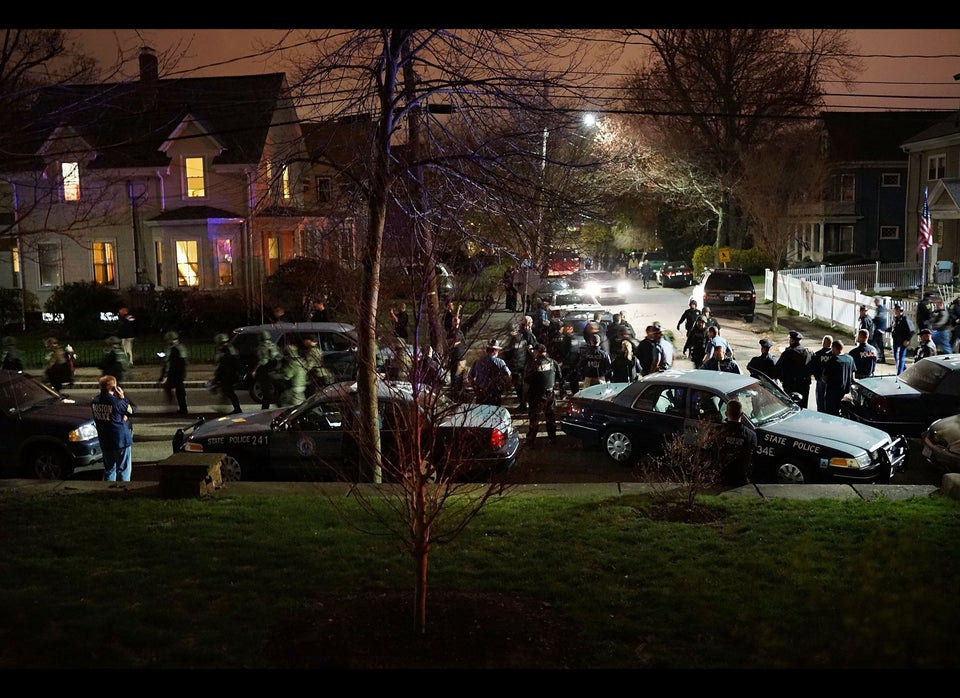 Manhunt For Suspect #2
Popular in the Community