Rep. Keith Ellison (D-Minn.), a leading candidate to chair the Democratic National Committee, said Monday he would not attend the presidential inauguration in protest of President-elect Donald Trump's comments about the civil rights leader Rep. John Lewis (D-Ga.).
Ellison revealed his decision in a series of tweets.
Ellison joins a growing number of House Democrats boycotting the inauguration. Some had decided not to attend before Trump attacked Lewis over the weekend. But the number of Democrats shunning the ceremonies has since ballooned to more than two dozen.
Lewis, who famously was beaten by police during a 1965 march in Selma, Alabama, that came to be known as Bloody Sunday, said during an NBC interview broadcast Friday that he regards Trump's presidency as illegitimate and won't attend the inauguration.
"I don't see this president-elect as a legitimate president," Lewis told Chuck Todd, host of NBC's "Meet The Press." "I think the Russians participated in helping this man get elected and they have destroyed the candidacy of Hillary Clinton."
Trump responded with several tweets attacking Lewis, claiming the Atlanta congressman was "all talk, talk, talk ― no action or results."
Ellison is scheduled to attend Democratic power broker David Brock's gathering of party fundraisers, strategists and other leaders in Florida on Saturday. Four other DNC candidates also are to appear at the meeting, which Brock bills as an attempt to build a liberal counterweight to the Koch brothers' political donor network, according to BuzzFeed.
Ellison had planned to attend the inauguration until Trump erupted at Lewis, said Brett Morrow, a spokesman for Ellison's DNC campaign.
Labor Secretary Tom Perez, also a candidate for DNC chair, won't attend the inauguration, either, according to spokeswoman Xochitl Hinojosa. Hinojosa did not immediately respond to a request for clarification about Perez's reasons.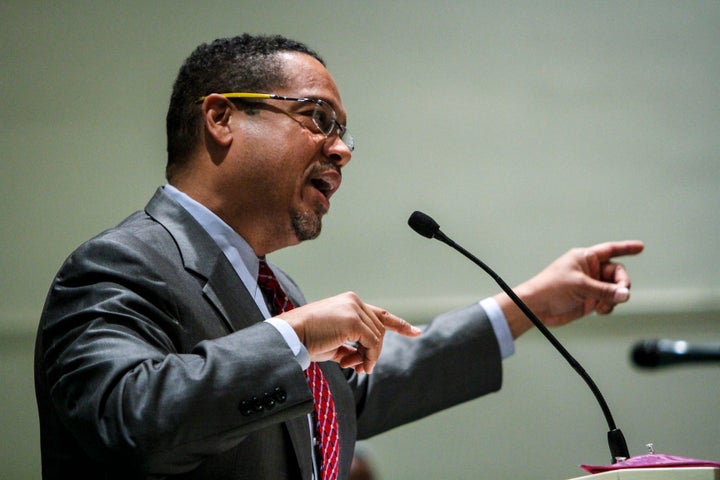 Ellison, co-chair of the Congressional Progressive Caucus and an early backer of Vermont Sen. Bernie Sanders' presidential bid, hopes to lead the DNC as it rebuilds after the party's 2016 election losses. He enjoys the support of not only Sanders and many of his top backers, but key Clinton advocates, including Senate Minority Leader Chuck Schumer (D-N.Y.).
Perez, whose time as labor secretary and head of the Department of Justice civil rights division have made him a progressive star in his own right, has the backing of four Democratic governors and several labor unions. President Barack Obama has all but endorsed him.
In addition to Ellison and Perez, the DNC race includes South Bend, Indiana, Mayor Pete Buttigieg; New Hampshire Democratic Party Chairman Ray Buckley; South Carolina Democratic Party Chairman Jaime Harrison; Idaho Democratic Party Executive Director Sally Boynton-Brown; and media strategist Jehmu Greene.
The DNC's 447 voting members will select the next chair on Feb. 25 in Atlanta.
The Huffington Post is hosting a DNC debate on Jan. 18 at the Jack Morton Auditorium at George Washington University. Follow HuffPost Politics on Facebook to watch it live at 7 p.m. EST. We've created petitions below for each of the declared candidates; sign one if you're a supporter of a particular candidate. We'll announce the total level of support for each candidate at the beginning of the debate, and again at the end. (You can click through to each to see the current level of support.)
Before You Go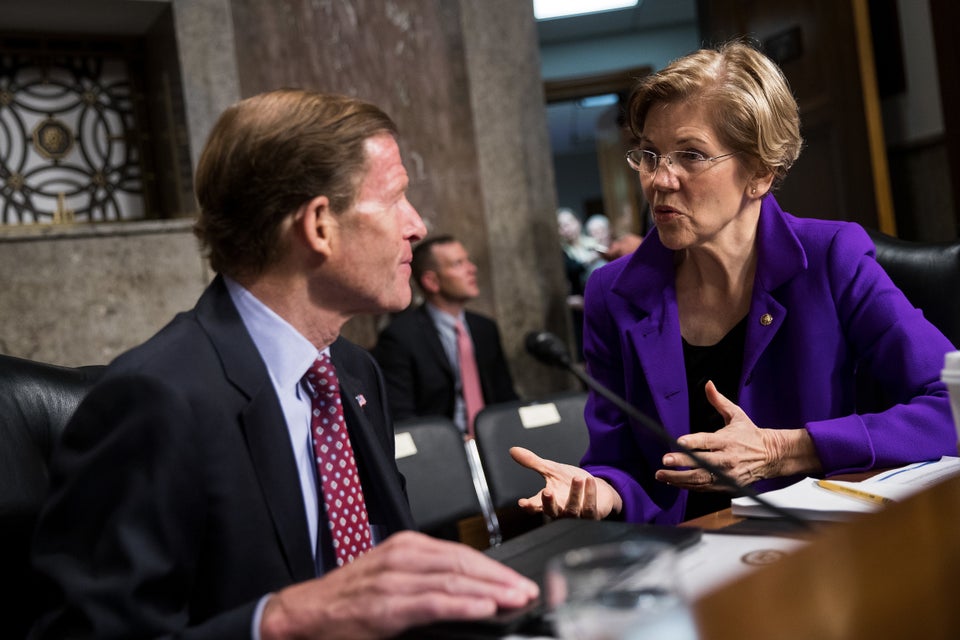 2017 Scenes From Congress & Capitol Hill
Popular in the Community