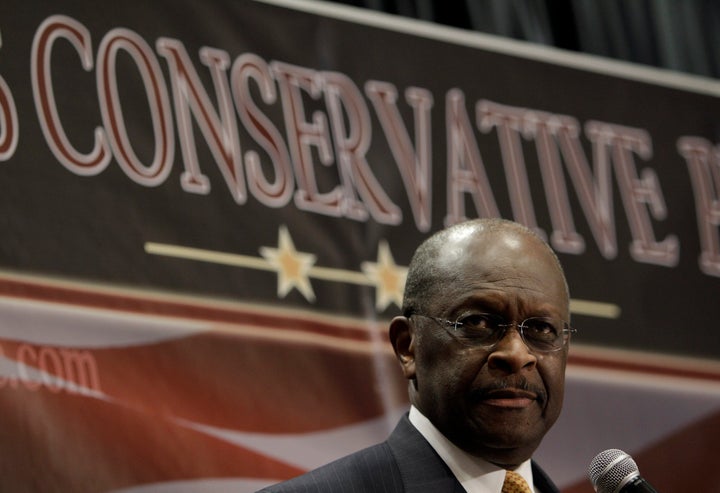 Rep. Keith Ellison (D-Minn.), the first Muslim elected to Congress, said in a recent interview with Salon that Republican presidential candidate Herman Cain's controversial comments about Islam are ugly, inflammatory and bigoted.
"It seems like a week doesn't go by without Cain saying something incredibly offensive, so I can only guess that he's doing it on purpose," Ellison told Salon's Justin Elliott. "He's probably figured out that he can get headlines if he says something really ugly, so he doesn't disappoint."
He's "trying to distinguish himself as the religious bigot of the presidential race," Ellison said.
"I don't know if Herman Cain is just a sick individual, or if he is using bigotry to strategically move his campaign forward," Ellison continued. "But in either case it's reprehensible that he just will not relent with this bigotry and that he actually thinks it's going to enhance his chances to get the Republican nomination."
In March, Cain told reporters at a campaign event that if elected president, he would not appoint Muslims to his cabinet because of his belief that they would attempt to work Sharia law into the U.S. government. He later attempted to walk that statement back, saying "I am not anti-Muslim. I am anti-terrorist."
Last weekend, Cain drew further fire when pressed by "Fox News Sunday" host Chris Wallace about his criticism of a planned mosque in Murfreesboro, Tennessee, which has sparked protests from residents. Americans "have the right" to block Islamic centers in their communities, Cain said.
"Our Constitution guarantees the separation of church and state," Cain said. "Islam combines church and state. They're using the church part of our First Amendment to infuse their morals in that community, and the people of that community do not like it. They disagree with it."
REAL LIFE. REAL NEWS. REAL VOICES.
Help us tell more of the stories that matter from voices that too often remain unheard.