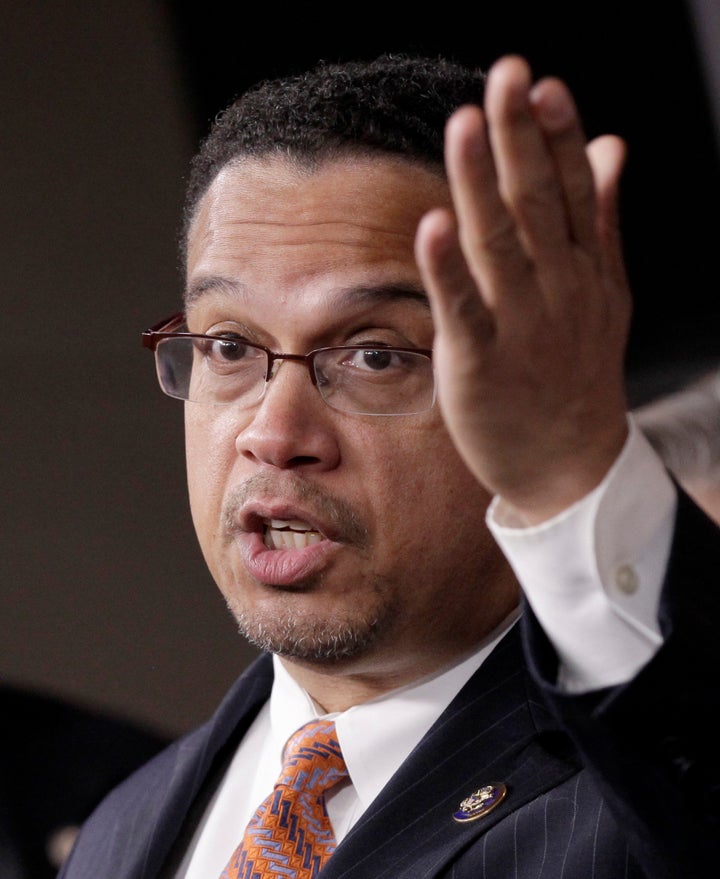 WASHINGTON -- Rep. Keith Ellison (D-Minn.) laughed off claims by Rep. Michele Bachmann (R-Minn.) that he has ties to the Muslim Brotherhood and said she makes such baseless accusations because, deep down, she thinks Muslims are "evil."
Bachmann was already in hot water this week for saying Huma Abedin, a top aide to Secretary of State Hillary Clinton, may be part of a Muslim Brotherhood conspiracy to infiltrate the U.S. government. Despite being criticized by leaders of her own party, Bachmann on Thursday said Ellison, one of two Muslims in Congress, also has connections to the hard-line Islamic group.
"He has a long record of being associated with [the Council on American–Islamic Relations] and with the Muslim Brotherhood," Bachmann said during an interview on Glenn Beck's radio show.
Ellison confirmed to The Huffington Post that Bachmann's accusations were completely false. "I am not now, nor have I ever been, associated with the Muslim Brotherhood," he said with a laugh.
Asked why he thought Bachmann makes such allegations about Muslims like him and Abedin, Ellison said he thinks Bachmann genuinely believes that people who are different from her are bad people.
"I think she has a very narrowly prescribed definition of who belongs and who doesn't. And there's a whole block of people she don't like," he said. "I think she thinks that we're evil because we don't understand God the way she does."
A Bachmann spokesman did not respond to a request for comment.
Ultimately, Ellison said Bachmann's attacks on him and Abedin will continue to fall flat since they are both in enough of a position of power to fight back. But his concern is that her comments will fuel hatred toward Muslims in general.
"Miss Abedin, who has a stellar reputation, everybody admires her, she's like this great person. And she works for one of the most high-profile people on the planet. So Michele Bachmann cannot hurt Huma Abedin," he said. "But what about some mid-level guy named Mustafa or a woman named Aisha? Some everyday person who happens to be a Muslim?"
More than angry, Ellison said he just feels bad for Bachmann because she seems so afraid of things that are different from her.
"Her world must be a scary place," he said. "It must be very frightening to see the world through her eyes."
Support HuffPost
The Stakes Have Never Been Higher
Before You Go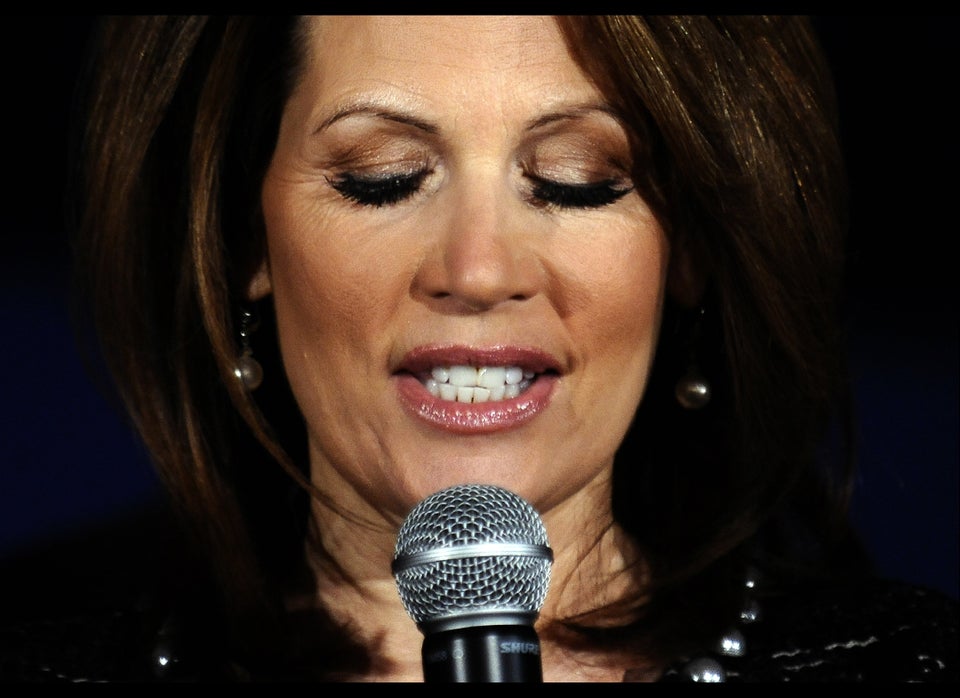 Unforgettable Bachmann Moments
Popular in the Community