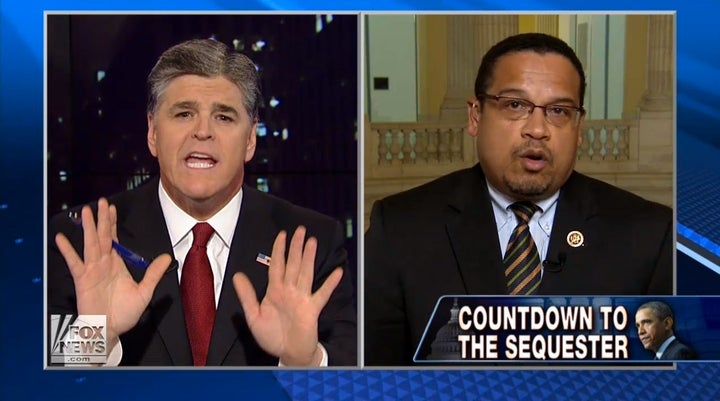 Rep. Keith Ellison's (D-Minn.) office took preemptive action against Fox News host Sean Hannity on Thursday, asking the congressman's supporters to combat a negative segment on Hannity's show set to air later in the evening.
"Tonight on Fox News, Sean Hannity will be airing a segment designed to smear Rep. Keith Ellison's record," Ellison communications director Jeremy Slevin wrote in an email to supporters, provided to The Huffington Post. "We need as many of our friends as possible supporting Rep. Ellison and helping him stand up against right-wing hate."
The email includes several talking points intended to challenge Hannity's segment, as well as sample tweets and a document detailing Ellison's record on discrimination.
"Hannity is launching a smear campaign against Ellison, bringing up spurious accusations of guilt by association that Ellison's constituents rejected 7 years ago when he was first elected," reads the message, apparently referencing accusations by conservatives that the congressman has ties to the Muslim Brotherhood. Ellison, who took office in 2007, was the first Muslim elected to Congress.
The message continues, "This is part of a long line of lies and distortion."
The Democratic congressman's feud with the Fox News host began Tuesday, when Ellison appeared on Hannity's show. After playing a clip of President Obama's comments on the across-the-board spending cuts set to kick in on Friday, Hannity accused the president of "fear mongering" rather than "finding a solution" to sequestration.
"I guess that's what we can describe as staying on message, something the Democratic Party I would argue is very good at," Hannity said.
"You're pretty good at it, too," Ellison countered. "I mean, you know, quite frankly you are the worst excuse for a journalist I've ever seen."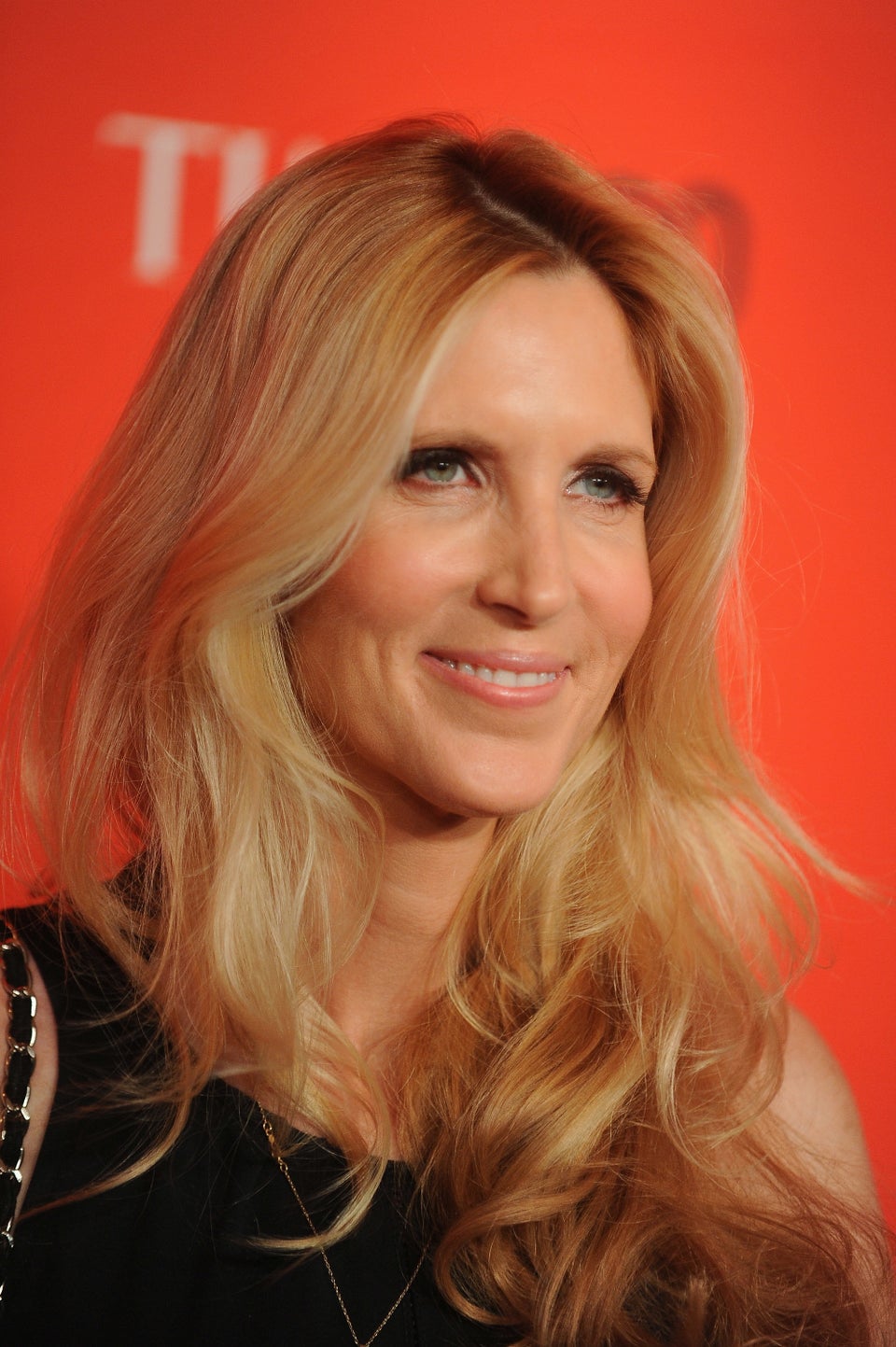 Craziest Moments On Fox News
Popular in the Community