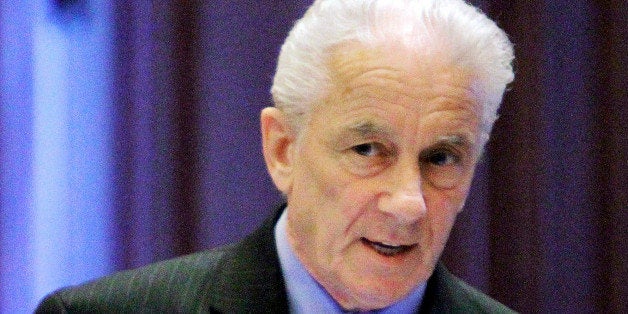 CHICAGO, March 19 (Reuters) - A federal judge on Thursday sentenced a former Illinois state lawmaker to eight years in prison for sending child pornography through office computers, rejecting a request that the critically ill man be allowed to die at home.
Former Democratic Illinois State Representative Keith Farnham, 67, of Elgin, has pulmonary fibrosis and is expected to have only a few months to live, according to court documents. U.S. District Judge Edmond Chang rejected a defense request that Farnham be allowed to remain on electronic home detention for six months to give him the chance to die at home.
Chang, in a hearing at a Chicago suburban courthouse, ordered Farnham to report to prison on May 19.
Farnham resigned his seat in the Illinois General Assembly last March, less than a week after federal agents seized his computers.
Farnham admitted that on Nov. 25, 2013, he sent an email from a computer in his Elgin office with the following message: "do you trade. This is what I lik." Farnham attached two files to the email that he knew contained child pornography, according to the plea agreement.
Federal agents found 2,765 images of child pornography on Farnham's computers and electronic storage devices. Many of the images were graphic in nature and involved sexual acts with children as young as 2 years old, the plea agreement said. Some of the images involved sadistic conduct and depictions of violence. (Reporting by Mary Wisniewski; Editing by Bill Trott)
BEFORE YOU GO
PHOTO GALLERY
10 Major Crimes That Shocked the Nation (SLIDESHOW)