There are few things in this world more smile-inducing than a Keith Haring mural. The simple lines, electric primary colors and gestural forms of the late street art icon will tickle the spirits of even the grumpiest passersby -- guaranteed. But a Keith Haring mural painted by neighborhood children? That's stepping it up a notch.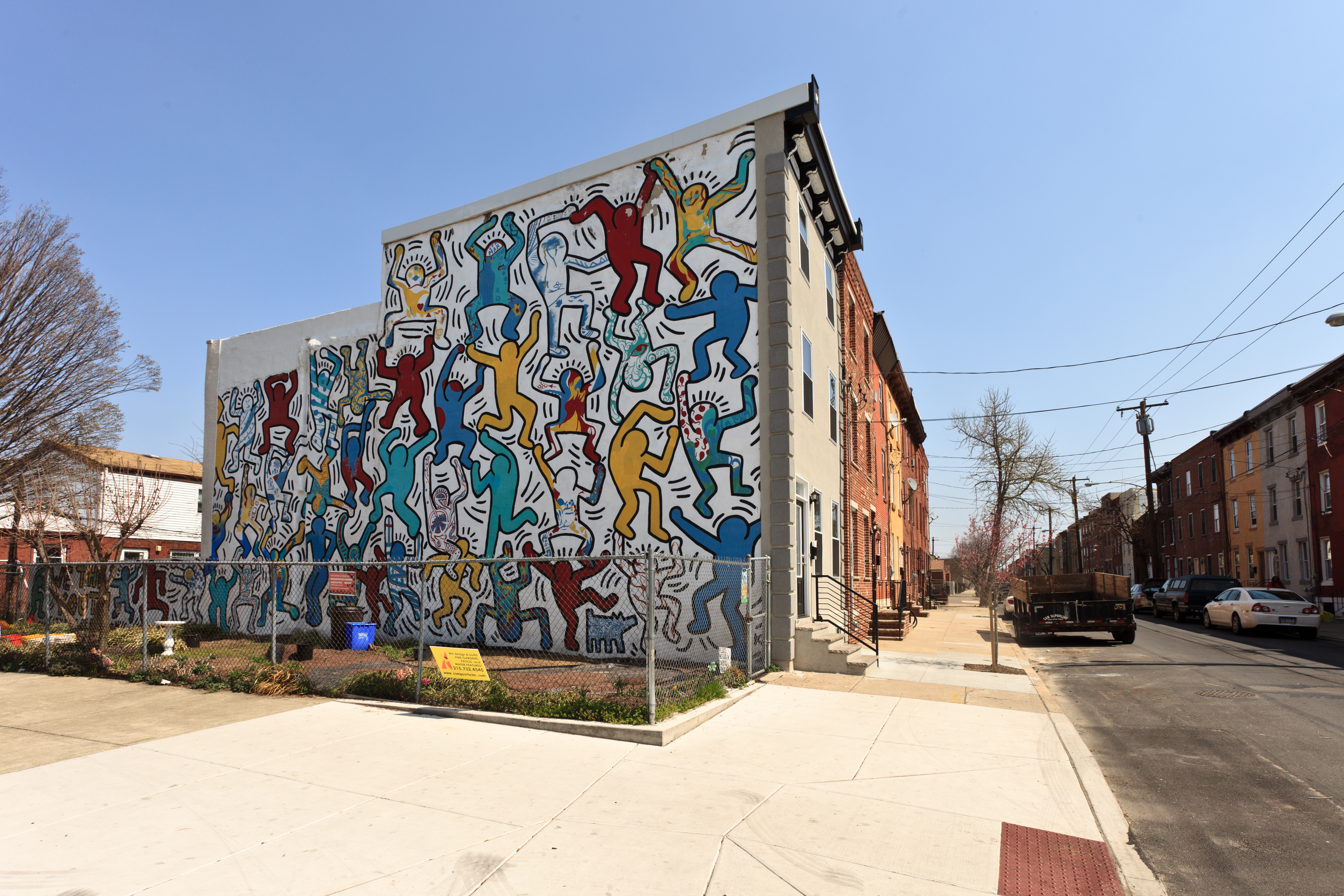 We're happy to report that Haring's South Philadelphia masterpiece, "We The Youth," -- originally painted with the help of Philly kids -- has been restored thanks to The City of Philadelphia Mural Arts Program and the Keith Haring Foundation. Artist Kim Alsbrooks was chosen to restore the work in particular.
"I am very grateful to be able to restore this beautiful, important work of Keith Haring, an artist I have admired for almost 30 years and one who means so much to so many people," she told The Mural Arts Program.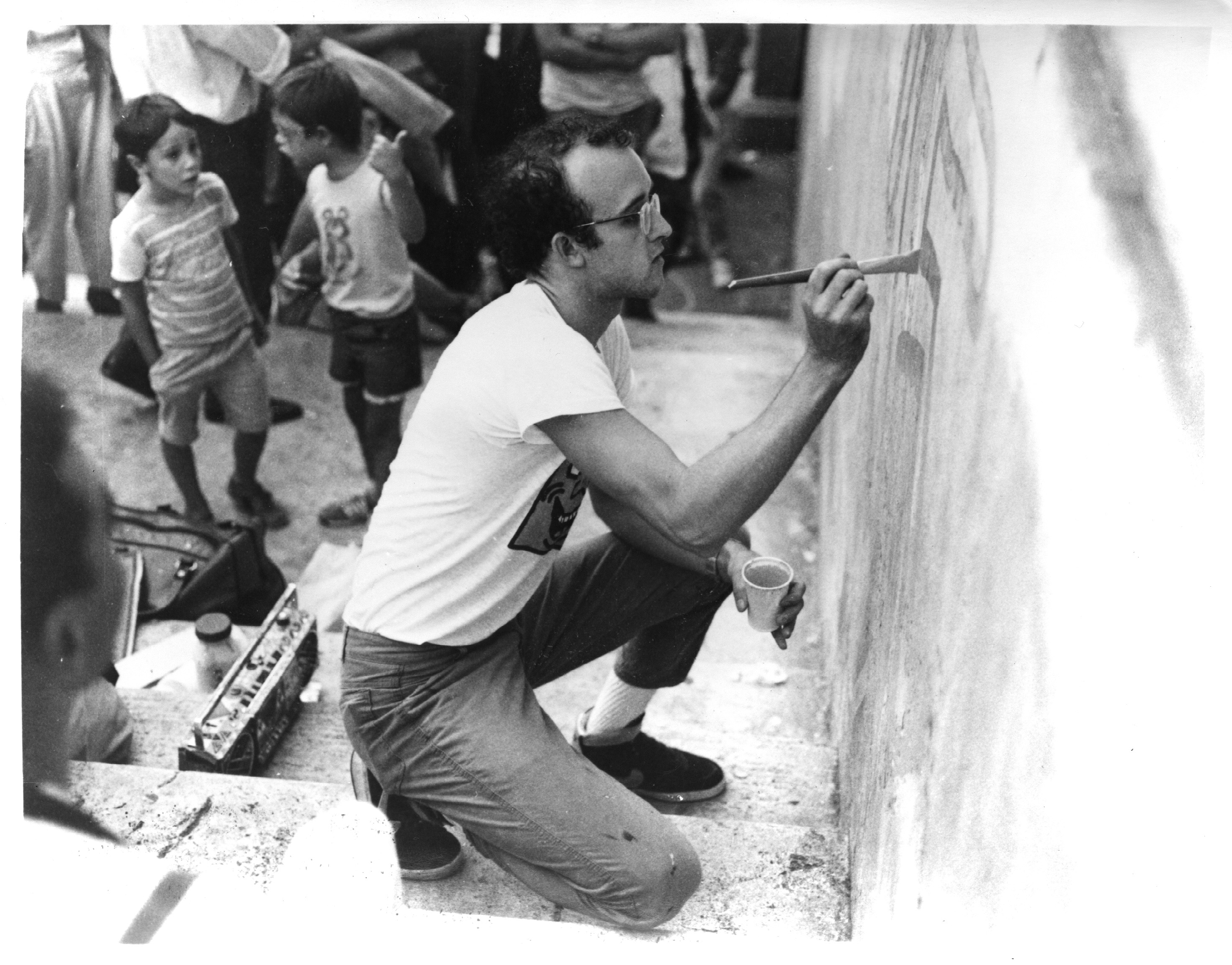 "We The Youth," a classic example of Haring's addictive energy and unrelenting optimism, was originally created at 22nd and Ellsworth Streets, in collaboration with CityKids of New York and Brandywine Workshop in Philadelphia. You can see the 1987 work in progress -- and the adorable children who lent a hand -- in the eighties-tastic video below.
Haring, who passed away of AIDS-related illnesses in 1990, continues to inspire artists, children and urban dwellers with his imaginative and innocent artworks that use the city as their canvas. We're happy to see that "We The Youth" can continue to serve its community in this way. The public is invited to attend the dedication of the mural, which takes place on Saturday, November 2, 2013 at 1 pm. See more of Haring's works in the slideshow below.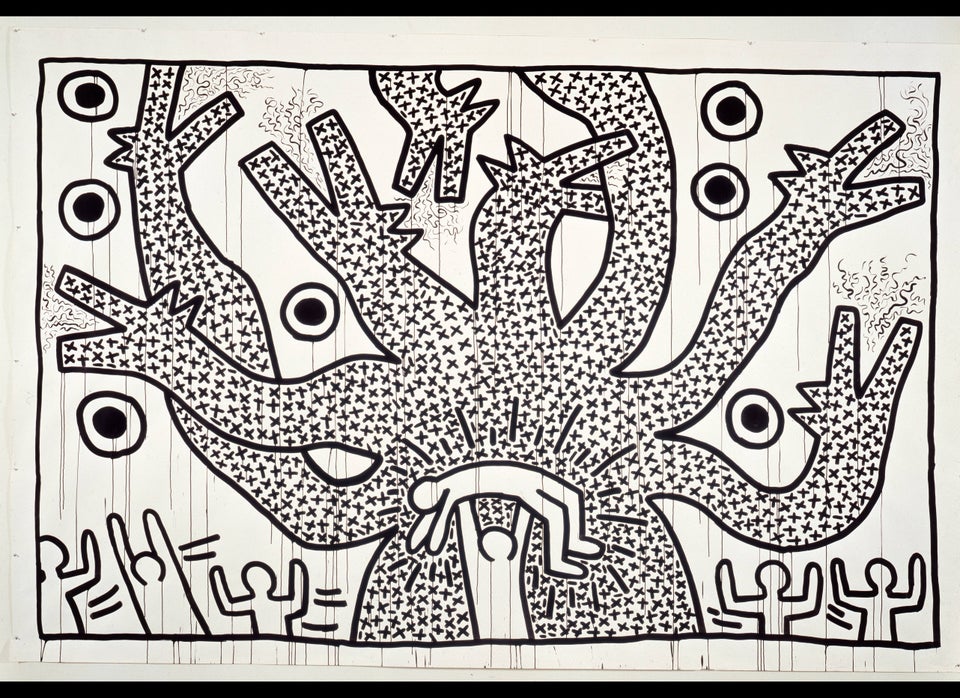 Keith Haring Exhibit 1979-1982
Related
Popular in the Community