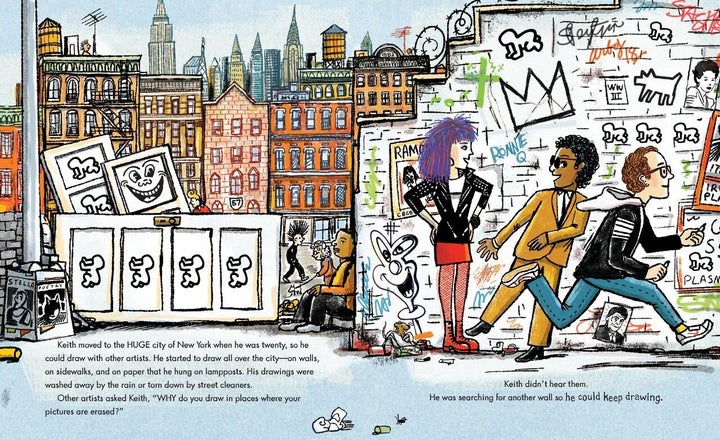 A new way for kids (and adults!) to learn about the life, work and philosophy of Keith Haring, one of the most beloved queer artists of the twentieth century, is here ― and it's stunning.
Keith Haring: The Boy Who Just Kept Drawing, illustrated by Robert Neubecker, has been a labor of love for Kay A. Haring, Keith's sister, for over a decade. She told The Huffington Post she has long wanted to do a project like this to honor her late brother and finally found the encouragement to finish the book after joining a writer's group.
"The actual content of the story was easy to write about. I wanted to give children an example of his generosity and his easy going, fun-loving personality," she said. "There were dozens of scenarios I could choose from where he gave away his artwork or his time to benefit others. Over the years there were a few situations that stood out to me as hallmarks of Keith's dedication and his care for other people. The difficult part of a story like this is to edit it down to a reasonable length."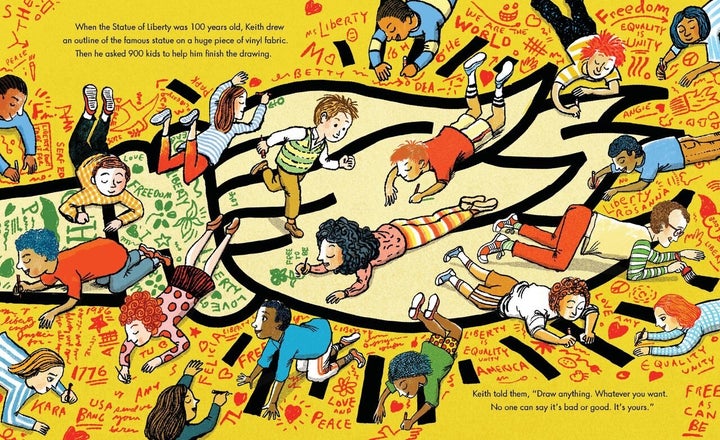 Keith Haring was a massively influential New York City artist whose highly stylized drawings drew heavily from the city's street culture and the AIDS crisis during the 1980's. Haring's work became a powerful creative response to the catastrophic trauma that epidemic had on the LGBTQ community and still remains important today. Haring died from complications related to AIDS on Feb. 16,1990.
When asked what she wants children to take away from this picture book, Kay A. Haring said, "Dream big, work hard, give back! [Keith's] drive to share art with people, to paint and draw where all people could experience it, is demonstrated by the murals he did on the streets in New York and in the subway and the six-story building he painted at the Necker Children's Hospital in Paris, France." She added, "he did these, as he often did, for no compensation and in the early years, he painted without permission and often was fined or criticized. But that didn't stop him."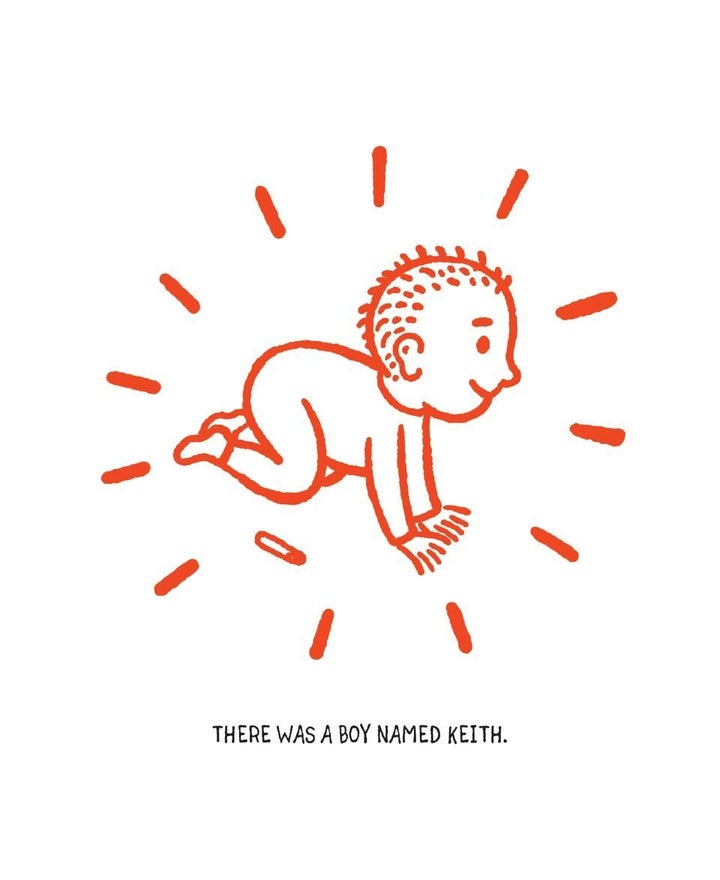 In following the philosophy of her brother's desire to give back, Kay A. Haring plans to donate 25 percent of the proceeds to Youth Advisory Committee, an organization in their family hometown Reading, PA.
"Keith used his work as a tool for organizations to raise money, to raise awareness and to disrupt society norms," she continued. "My book tells the story of how Keith kept drawing, no matter who questioned what he was doing or why. I hope the passion he had as an artist is apparent to the kids who read it. I also want to highlight his philanthropy and hope that it inspires children to give back in their own community.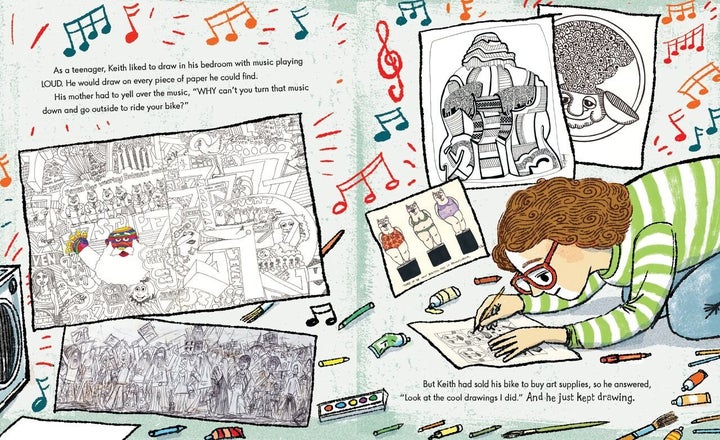 Head here for more information about Keith Haring: The Boy Who Just Kept Drawing .
How will Trump's first 100 days impact you? Sign up for our weekly newsletter and get breaking updates on Trump's presidency by messaging us here.
REAL LIFE. REAL NEWS. REAL VOICES.
Help us tell more of the stories that matter from voices that too often remain unheard.
BEFORE YOU GO
PHOTO GALLERY
Angry Women Art Show