Footage of Charlotte police fatally shooting a black man this week will not be released publicly anytime soon ― if at all, the city's police chief said Thursday.
Charlotte-Mecklenburg Police Department Chief Kerr Putney made the announcement alongside Charlotte Mayor Jennifer Roberts, amid outrage at the police shooting of 43-year-old Keith Lamont Scott on Tuesday. It followed a second night of protests in the city's central neighborhood, which turned violent in places.
"When should you expect it to be released? You shouldn't expect it to be released," Putney told reporters, noting that he never specified "full transparency" in the video's release.
The chief insisted that withholding the video from the public is in the interest of the Scott family.
"If you think we should publicly display a victim's worst day, that is not transparency," he said. "We'll release it when we believe it is a compelling reason."
He did, however, note that the video fails to establish that Scott was holding a gun when he was shot.
"The video does not give me absolute, definitive, visual evidence that would confirm that a person is pointing a gun," Putney said.
The Scott family has requested to see the footage and Putney said he was "working on honoring that request." He did not elaborate on when the family might see the video.
Police and witnesses to the shooting, which include members of Scott's family, disagree on the facts of the incident.
Officers were at a Charlotte apartment complex near the UNC-Charlotte campus attempting to serve an outstanding warrant to someone when they encountered Scott on Tuesday afternoon. Police described Scott as sitting in his vehicle and holding a gun. He refused to comply with police orders, posing a threat to officers, the officers said.
But Scott's family insists he didn't have a gun at all and was holding a book, as he read while waiting for his son.
Police said they later recovered a handgun but no book at the scene.
Scott was the sixth resident to be killed by Charlotte police in the past 12 months. The District Attorney has already issued decisions in at least two of the cases and found police were justified in both incidents.
Only one of four fatal shootings before the officer killed Scott were captured on body camera footage. It's unclear in the fifth incident whether the footage was nonexistent or the department is withholding it.
The city spent $7 million last year to equip patrol officers with body cameras. The sum did not provide for SWAT and tactical officers.
Police have frequently argued body cam footage should not be released publicly so as not to impact investigations and because the footage should be considered part of an officer's personal records.
A new state law set to take effect Oct. 1 will make it even more difficult for members of the public to view police dash camera or body camera footage. The law broadly exempts footage and people seen or heard in the recording may only view the video by filing a special request ― which may still be denied.
Before You Go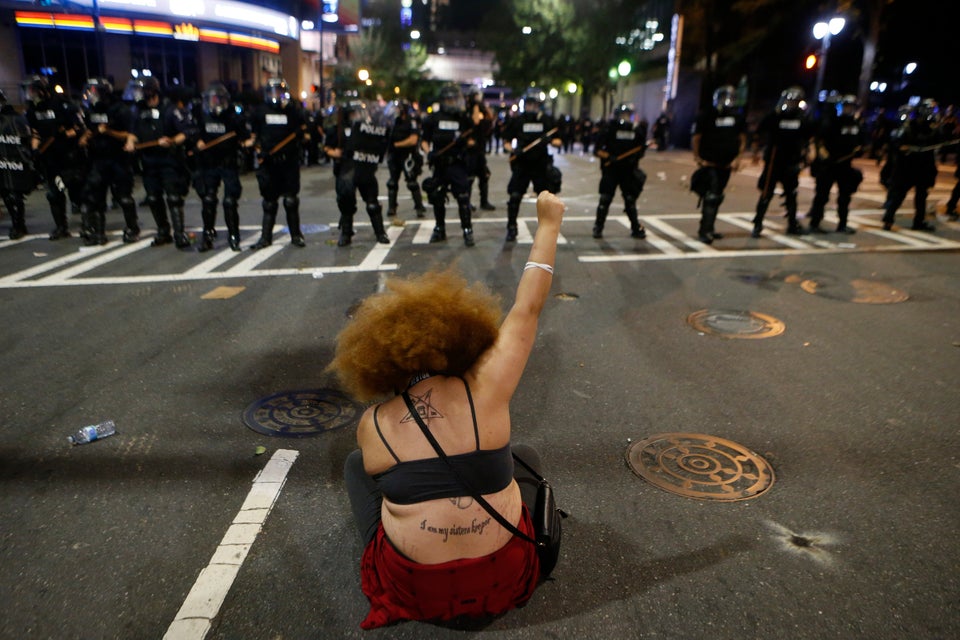 Protests Break Out In Charlotte After Police Shooting
Popular in the Community