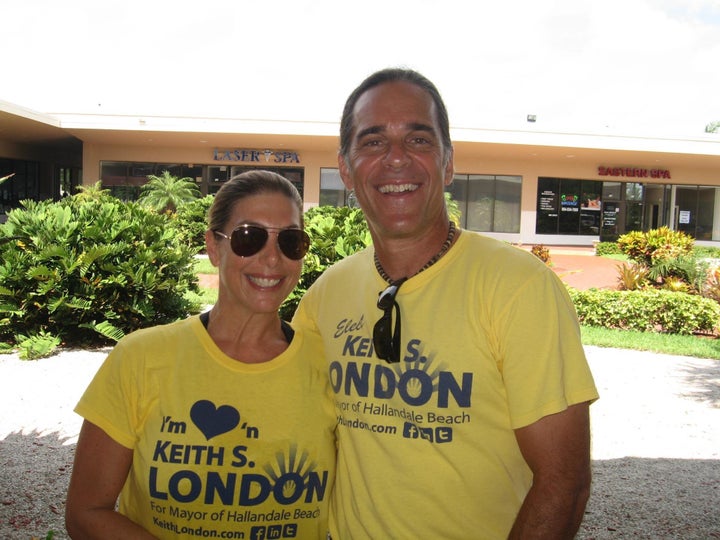 Hallandale Beach city commissioner and mayoral candidate Keith London lives with his longtime girlfriend, and at least one person thinks that should be a campaign issue.
A woman claiming to be a seasonal resident emailed the city attorney, arguing London's unmarried cohabitation violates a 144-year-old Florida law.
"I don't give a darn about London's living arrangement," Linda Takahashi wrote in a follow-up to the South Florida Sun Sentinel, who first reported the email. "I may even agree that the law in question is archaic and not well-suited to contemporary times. But the real story is that an elected official — sworn (or affirmed) to uphold state law — is knowingly violating that law."
The law, which falls under the state's "Adultery and Cohabitation" crimes section, states that an unmarried man and woman that "lewdly and lasciviously associate and cohabit together" are guilty of a second degree misdemeanor. It was passed in 1868.
(London confirmed his living arrangements, but not any "lewd and lascivious" goings-on: "I should be that lucky," he told the Sun-Sentinel.)
Though Sun Sentinel columnist Michael Mayo points out suspicious similarities between Takahashi and a write-in candidate's wife -- not to mention no trace of Takahashi on voter rolls -- London told NBC6 he would continue to focus on more important issues.
"Nobody in six years of me being in office cared about what I do in my bedroom," he said. "Only now that I'm in a heated campaign does anyone care about what I'm doing in my bedroom."
Calling all HuffPost superfans!
Sign up for membership to become a founding member and help shape HuffPost's next chapter
BEFORE YOU GO