Great costumes are part of the fun at New York Comic Con, but it looks like one guy actually found a practical application for his get-up.
Keith Lytle is an Apple store genius by day, but his Comic Con alter ego is a more-than-decent looking Wolverine. Although his claws are plastic, Lytle found at least one situation where they came in handy: dicing up virtual melons in a motion-sensor enabled version of Fruit Ninja.
In this video taken at the Javits Center on Thursday, Lytle slices his way through about a minute of fun. If his shadow on the screen can be believed, the claws seem to give him a little extra reach.
While he probably wouldn't be able to use them in competition at the Fruit Ninja championship in Australia, at New York Comic Con, it's a totally appropriate cosplay.
Several motion sensor games were prominently displayed on the convention floor at New York Comic Con, so chances are Lytle got to test his mettle again.
While cosplay is an important part of the Comic Con experience, people who take their alter egos into the outside world tend to get in trouble with the law.
Before You Go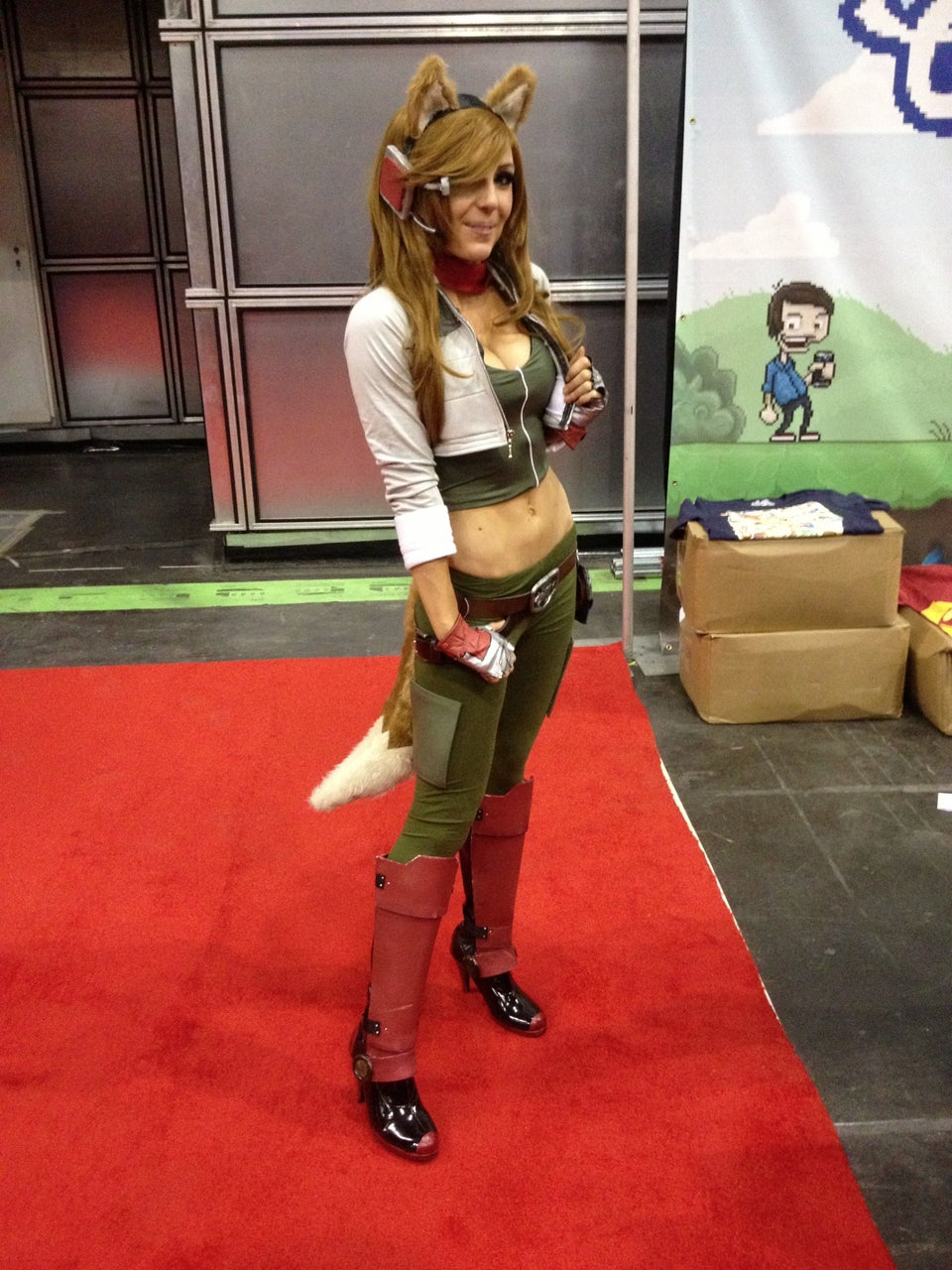 New York Comic Con 2012
Popular in the Community