Cardinal Keith O'Brien, the former head of the Roman Catholic church in Scotland who is accused of groping priests since the 1980s, was physically involved with one of his accusers for years, according to a report in the Scottish newspaper The Herald.
According to the report, the unnamed man now works as a priest in mainland Europe, "in a post the cardinal helped him secure." The newspaper quoted a senior church figure as saying there had been "many questions that others were asking about the relationship." He is alleged to have been in contact with O'Brien until recently, frequently talking on the telephone and visiting the cardinal's residence.
O'Brien was accused last month by four men -- three priests and one former priest -- of inappropriate behavior that went back to 1980. In February, he resigned as head of the Scottish Roman Catholic Church. "For any failures, I apologize to all whom I have offended," he said in a statement.
The cardinal is hostile to gay rights, and has called homosexuality a "grotesque subversion." According to The Herald, at least two of the accusers have been frustrated by the cardinal's rhetoric about gay marriage.
Another accuser is suing O'Brien over the abuse allegations, claiming he was groped and kissed by the cardinal when he was 19. The man, who wishes to remain anonymous, told The Telegraph he chose to come forward after he learned there may be other victims.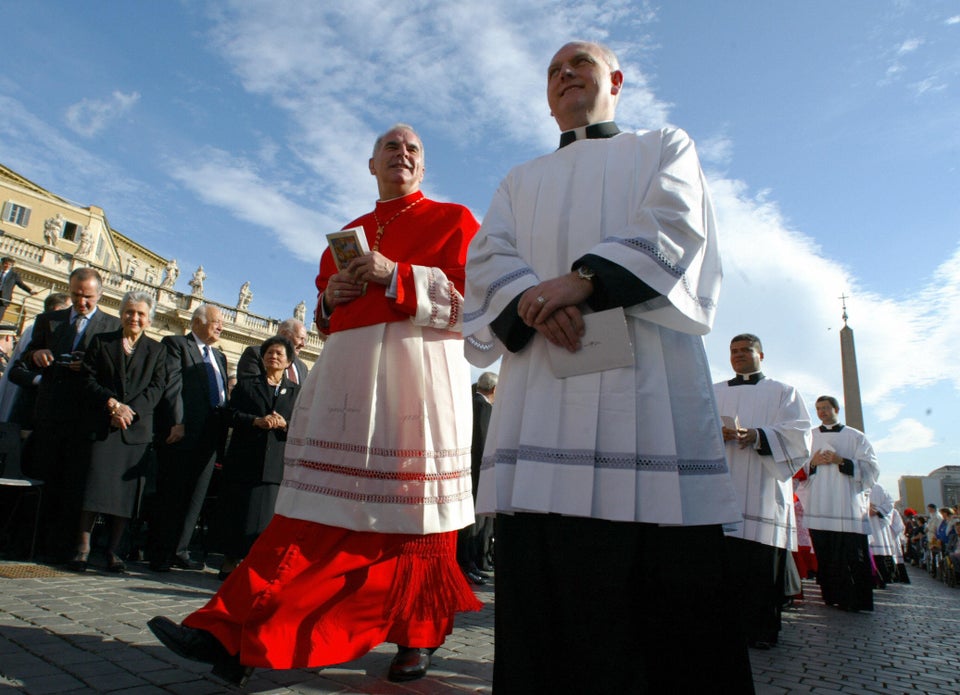 The Different Faces Of Cardinal Keith O'Brien
Popular in the Community