Barry Bonds made an appearance in a Giants uniform again last week -- in spring training, in Arizona, as a "temporary hitting instructor," far from a big league playing field, and for only a few days -- as the Giants prepared to break camp for the 2014 MLB season.
As marginal as it was, it was Bonds' first formal appearance with any major league club since he was essentially banished from the game following the 2007 campaign. Four years later, in April of 2011, Bonds was found guilty of obstruction of justice for lying to a grand jury charged with investigating the use of performance-enhancing drugs in professional sports. He was sentenced to 30 days of house arrest and two years of probation. He is a convicted felon.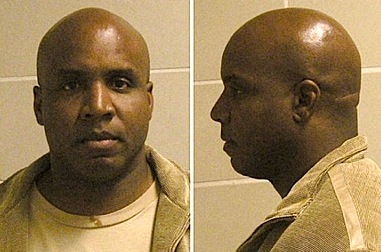 Bonds' appearance at the Giants' training camp in Arizona drew an animated response from ESPN's Keith Olbermann -- Bonds, he intoned, "is a liar, a cheat, a shame to this sport and all sports and to this country" -- after which a handful of Giants fans and acolytes took Olbermann to task for the vehemence of his remarks.
The Bonds apologias were both dishonest and embarrassing. They were wrong on every count -- and Olbermann was spot-on once again.
In my mind -- and I've spent my entire conscious life close to the game: playing, coaching, scouting, writing about, watching and, always, loving it -- there will forever be an asterisk on both the career -and seasonal-home run totals of not only Bonds, but also players like Mark McGwire, Sammy Sosa, Alex Rodriguez, Jose Canseco and a rather extensive laundry list of other lesser players who used performance-enhancing drugs during their professional careers.
None of those players -- and Bonds most of all -- deserve to be enshrined in baseball's Hall of Fame. They shamed themselves and the integrity of the game during that era, and they did so with both a greed and hubris that remains disgusting and indefensible to this day.
In Bonds' case he has never so much as acknowledged, nor apologized for, his actions. There's never been the slightest hint of remorse.
Olbermann called it like he saw it:
You cheated the game. You dishonored the game. The game has been better off with you forgotten, with you in the wilderness, with your statistics as meaningful as video game numbers.
The role of the Giants organization in this whole affair is equally tawdry and morally reprehensible. They turned a blind eye to Bonds' steroid use in the late 1990s and early 2000s as Bonds' drug-enhanced performances drew huge crowds to AT&T Park and filled their coffers with lucre. They did so again in 2012 when Melky Cabrera, a lifetime .280 hitter suddenly started ripping the ball at a .346 clip and was named MVP of the All-Star game that season. Cabrera had bulked up in the off-season, rapidly and without precedent, just as Bonds had, and Giants management did nothing to question this, just as they did nothing with Bonds, except collect tickets at the gate.
The Giants' sycophantic play-by-play duo of Mike Krukow and Duane Kuiper (two of the biggest homers to ever call a game) perpetually kiss Bonds' ass as well -- in the summer of 2011 they sent a ball down to him from their broadcasters box at AT&T in the middle of a game -- and are always quick to come to his defense and gloss over the steroid use and his conviction.
While I am a die-hard and lifelong Giants fan (I wept orange-and-black for 50-plus seasons before their celebrated 2010 and 2012 World Series championships), I confess to never being much of a Bonds' fan. In my eyes, he was a perpetual underachiever in terms of leading his team to a World Championship. He hit (and ran) for big numbers (numbers "as dishonest as the North Korean presidential election results," in Olbermann's words), but in respect to the little things -- hitting the cutoff man, breaking up double plays, going from first to third -- his performance always fell short. Just recall his wide and weak-ass throw from left field during the 1992 National League Playoffs that allowed the Braves' lumbering Sid Bream to score the series-winning run against the Pirates.
He was also an absolute scourge in the clubhouse (ask Jim Leyland or Jeff Kent), and perhaps the most remarkable statistic in the Bonds canon is the fact that he never played on a single championship team in his life -- not in the majors or minors, not in college or high school, not even in Little League. It was always about Barry -- and never about his team. Ever.
I also recognize that Bonds' father, Bobby, and others of his generation played at a time when an overt racism still plagued the game -- a factor that certainly (and rightfully) altered his son's view of the world. Moreover, Major League Baseball (along with the rest of American society) is still skewed by the persistence of institutional racism more than a half-century after Jackie Robinson broke the so-called "color barrier" -- and whose legacy MLB touts at every turn while turning its back to the modern-day vestiges of Jim Crow America.
But, I'm sorry, while that may be part of the explanation for Bonds' petulance over the years, it certainly cannot be an excuse for Bonds' behavior, both while he was playing and up to the present. To watch Bonds at the news conference he gave last week, we encounter the same arrogance, the same sense of entitlement, the same holier-than-thou denial and evasiveness that we saw him manifest throughout his career. There's been not the slightest hint of human development, no broadening of sensitivity to anything beyond his own fragile ego.
As for the Giants, they should know better than to trot Bonds onto the field and force their players to be put in a position to sing his praises. It's beyond disgusting.
According to various sources, Bonds' final contract with the Giants included a 10-year services deal that includes spring training appearances and other activities on behalf of the club. The Giants are trying to milk that for all its worth. I'm sure the marketing gurus with the Giants think that bringing the faux luster of Bonds' attachment to the black-and-orange brand will somehow impact the bottom line.
Giants President and CEO Larry Baer has been one of Bonds' chief apologists in recent years, adding yet another stain to the Giants' integrity on the issue of performance enhancing drugs. "Barry Bonds had an incredible Giants career," Baer declared a couple of years ago, signaling the return of Bonds to the franchise. "There was controversy, especially toward the end. Not as much at the beginning. He won seven MVPs in Major League Baseball."
It's bullshit. As Olbermann noted, the Giants are acting "as if [Bonds] were one of baseball's most noble assets and not the symbol of its worst crisis and darkest time since the Black Sox scandal."
Of course, the drugs and lying were only part of the Bonds story. How quickly we forget. Recall the recollection of his mistress Kimberly Bell of Bonds' behavior after she had made the mistake of being late to his apartment one evening.
I had barely pushed the door open before he grabbed me by the throat, choking me. He held me against the wall and pressed himself against me. And he's huge. He whispered in my ear, 'You ever pull some fucking shit like that again, I'll kill you.'

Is this someone we really want heralded as a hero for our kids?
Until Bonds issues a sign of sincere remorse and contrition -- not only for his drug use, but also for obstructing justice and his other egregious behavior off the field -- he should be kept to the sidelines. He tainted the game, and badly, and his presence anywhere near the Giants continues to taint the organization as well.
Calling all HuffPost superfans!
Sign up for membership to become a founding member and help shape HuffPost's next chapter