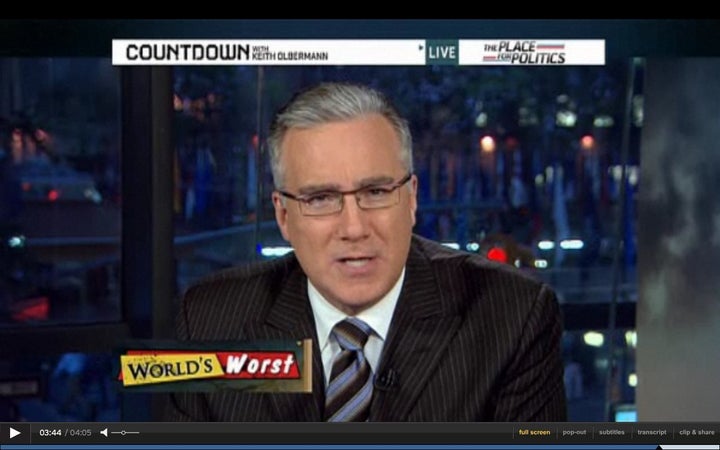 Keith Olbermann named Rush Limbaugh his Worst Person in the World Tuesday night for Limbaugh's comments that Oprah and President Obama only succeeded because of their race.
"These quotes speak for themselves and for a diseased and failing mind," Olbermann said introducing Limbaugh's comments.
[Obama] wouldn't have been voted president if he weren't black. Somebody asked me over the weekend why does somebody earn a lot of money have a lot of money, because she's black. It was Oprah. No, it can't be. Yes, it is. There's a lot of guilt out there, show we're not racists, we'll make this person wealthy and big and famous and so forth.... If Obama weren't black he'd be a tour guide in Honolulu or he'd be teaching Saul Alinsky constitutional law or lecturing on it in Chicago.
"It's naked ugly racism, it is the distillation of Rush Limbaugh's ugly view of our country," Olbermann said.
He ended with a plea to the queen of daytime talk: "Oprah, please crush this schmuck!"
WATCH:
Related
Popular in the Community