Some vials of melted ice have Keith Olbermann losing his cool.
The Chicago Blackhawks were in Olbermann's sights Tuesday night as the ESPN2 late-night show host slammed the Stanley Cup winners for selling vials of water -- previously the Hawks home ice -- for $99 bucks a pop to benefit the team's charity.
"Vials of melted home ice ... for charity," Olbermann snarks in his "Worst Person In The Sports World" segment on his ESPN2 show. (embedded) "How much more for the bottled water Patrick Kane skated on?"
For $99, buyers get the etched glass vial full of melted ice (with end caps made of puck rubber!), a leatherette box and a certificate of authenticity. In Olbermann's segment, he seems additionally incensed that buyers ponying up a Benjamin for fancy water have to pay shipping costs, as well.
Here's the video the Hawks released to promote the charity fundraiser:
Related
Before You Go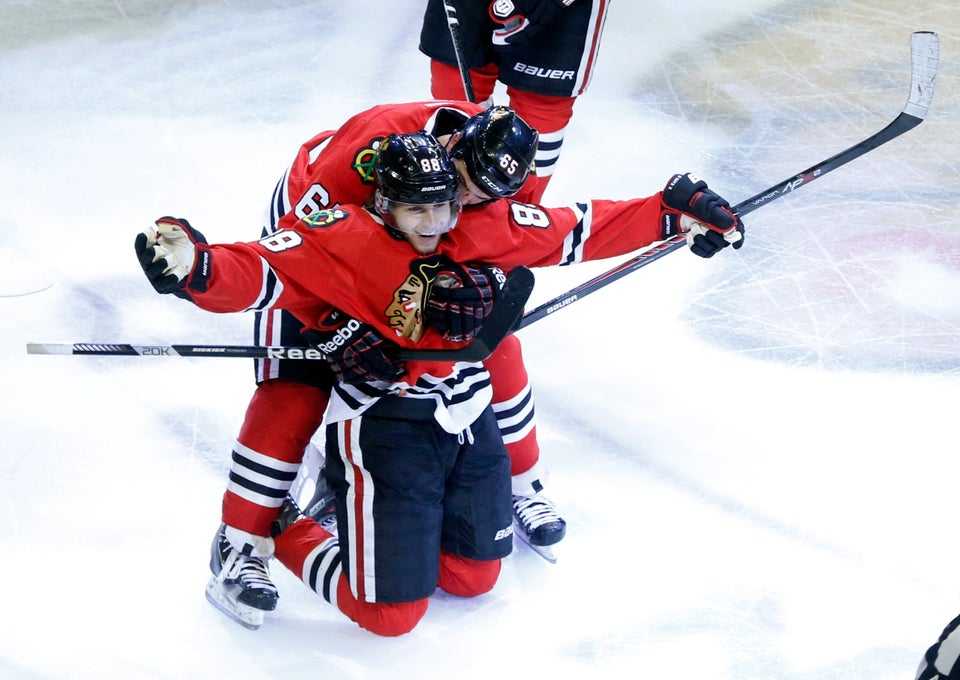 Blackhawks In Action 2013
Popular in the Community