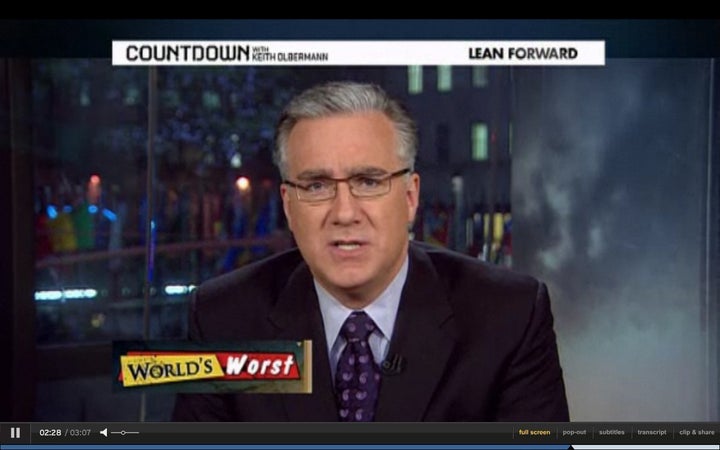 Keith Olbermann slammed Fox News anchor Brian Kilmeade Friday night, calling the "Fox & Friends" co-host an "unamerican bastard" over his comments about Muslims and terrorists.
On both TV and radio Friday, Kilmeade said that, while not all Muslims are terrorists, "all terrorists are Muslims."
"There is stupid and there is bigoted and there is paranoid and there is Islamophobic, but it takes a big man to combine all four of them," Olbermann said of Kilmeade.
Olbermann also rattled off a list of non-Muslim terrorists, including several murderers from the radical right and Oklahoma City bomber. Timothy McVeigh
"So, here's one for Mr. Kilmeade: not every unamerican bastard is Brian Kilmeade, but all Brian Kilmeades are unamerican bastards," Olbermann said.
WATCH:
Related
Popular in the Community