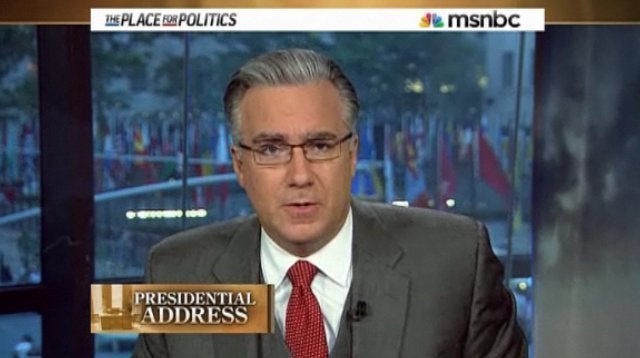 Keith Olbermann was critical of President Obama's Oval Office oil spill speech Tuesday night, and some of his viewers were disheartened by his criticism of the President.
In response to their Tweets, Olbermann sent a nine-part response over Twitter, praising the President but reiterating his disappointment in Tuesday's speech, and affirming that he "will not be, any politician's, nor any president's, spokesman."
His full response, compiled from his various tweets:
This is easily the smartest political leader I have ever seen, as good a political public speaker as I've heard, + last October I was privileged along with 11 other newspeople to spend 2 hours with him as he showed extemporaneous mastery of every one of two dozen topics fired at him by us in random order. I left the room wondering if we had ever before actually elected a president who was one of the 1,000 smartest people in the country (or maybe 100, or 10) as we had now. I believe in him and in his presidency and he has frequently achieved success (in health care reform, particularly) by doing that for which I criticized him. I hope that is again the case now because the Gulf Speech was not up to his standards nor did it express his mastery of policy. And if you will stop watching because I said this, I'll be very sorry, but you will have been watching for the wrong reason. I am not, have not been, and will not be, any politician's, nor any president's, spokesman.
Watch Olbermann, Chris Matthews, and Howard Fineman assess Obama's speech from Tuesday night below:
Popular in the Community