In his latest clip for GQ's "The Resistance," Olbermann noted how the way Trump uses the microblogging service means his supporters feel he is reaching out to them one at a time ― which then allows him to manipulate them.
The current president "has perfected the fireside tweet," Olbermann said. "He may truly have absolutely nothing of any meaning to sell them, but he can sell something to them anyway."
Check out the full analysis above.
CORRECTION: An earlier version of this article implied FDR's fireside chats were on TV. They were radio chats.
Before You Go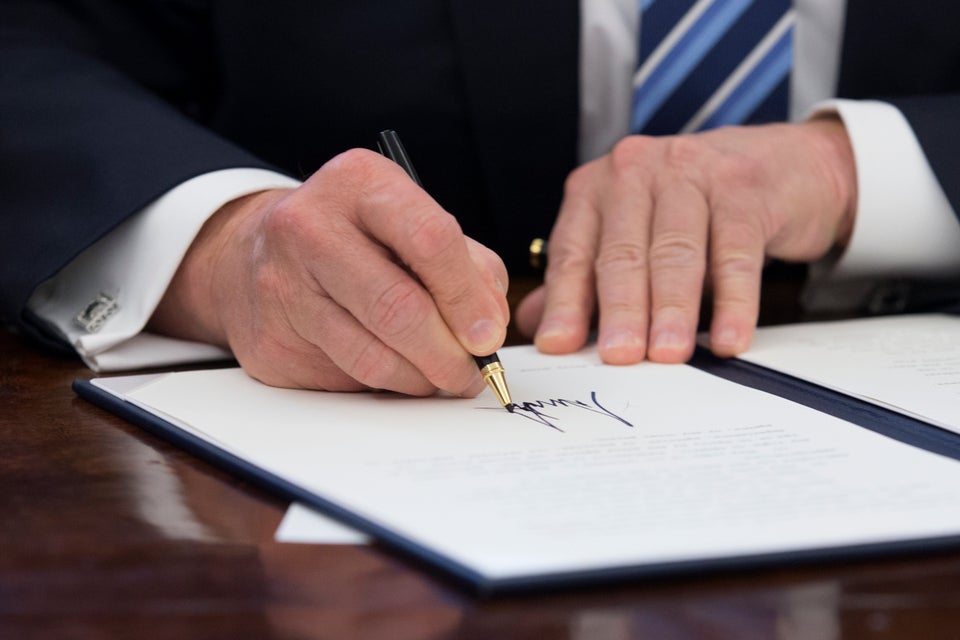 Donald Trump Loves Signing Things
Popular in the Community