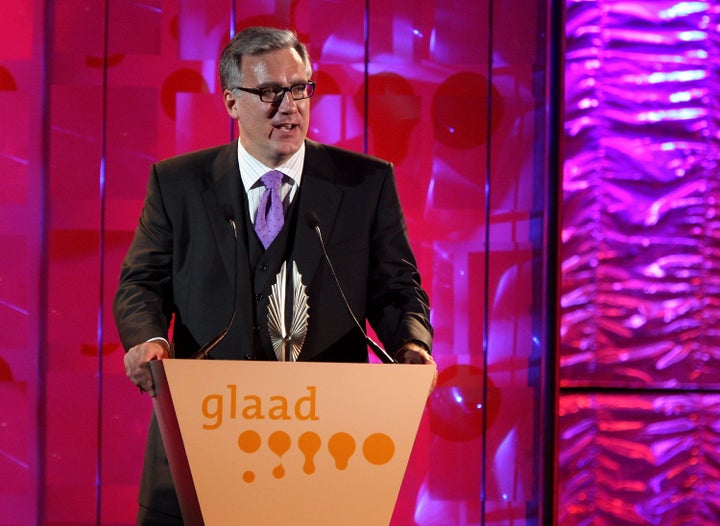 In his surprise farewell from his MSNBC show Friday night, Keith Olbermann alluded to the classic broadcast-apocalypse film 'Network,' and its angry, ranting protagonist, Howard Beale. Turns out, it may have been more than a brief note in his goodbye.
Olbermann could channel his own ranting anchor on a Hollywood set, as Entertainment Weekly reports that he could join screenwriter Aaron Sorkin's potential new cable news-themed show. EW writes that Sorkin followed Olbermann while writing the pilot, and a source tells the site that the newly free anchor could contribute on-screen rants to the show.
Sorkin, who just won a Golden Globe for his screenplay for 'The Social Network,' penned the award-winning political drama 'The West Wing,' and the single season of 'Studio 60 on the Sunset Strip,' a take on Saturday Night Live. This show would be a sort of hybrid of the two.
There would, of course, be potential hurdles to any role for Olbermann. Bill Carter of the NY Times reports that, in the terms of his exit agreement with NBC, Olbermann is barred from appearing on television -- for an unspecified period of time -- though he's clear for radio and internet. Any pilot would take a while to be filmed and then picked up, though, so the ban may expire by the time it's ready to air.
Ironically, Sorkin has a long relationship with Olbermann's now-former employer; both 'The West Wing' and 'Studio 60' aired on NBC.
Olbermann announced his abrupt departure on his show Friday, thanking his audience and telling him that he was in awe of their support and activism.

Popular in the Community