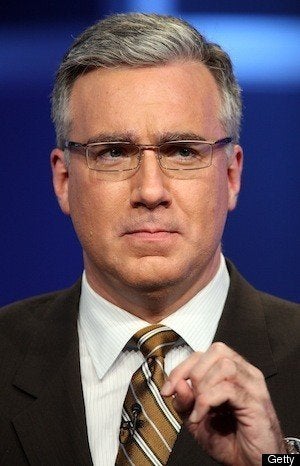 Another day, another lengthy Keith Olbermann profile.
Wednesday saw the release of an article about Olbermann by the New York Times' David Carr. It is one of several that have appeared in the runup to the launch of Olbermann's Current TV show, "Countdown," on Monday. Olbermann has also been on a bit of a TV tour, appearing on David Letterman's show a few weeks ago and sitting down with both Stephen Colbert and Jimmy Fallon this week.
Among the juicier tidbits from Carr's profile is a small but pointed comment Olbermann makes about MSNBC, his former home. Carr writes that Olbermann is very critical of the network's decision to hire former Republican National Committee chairman Michael Steele as a contributor, seeing it as a worrying move to the center by MSNBC.
"There is a lot of desperation over there now, and it's completely justified," Olbermann tells Carr.
Also, Olbermann talks about his occasional encounters with arch-nemesis Bill O'Reilly at Yankee Stadium.
"Every time I looked in his direction, he was looking at me and immediately looked away," he says. "What I can't stand about him is that he never, ever says he is wrong. He is slower in correcting his mistakes than the Catholic Church was in acknowledging they got it wrong about Galileo."
Read the full profile here.
Calling all HuffPost superfans!
Sign up for membership to become a founding member and help shape HuffPost's next chapter