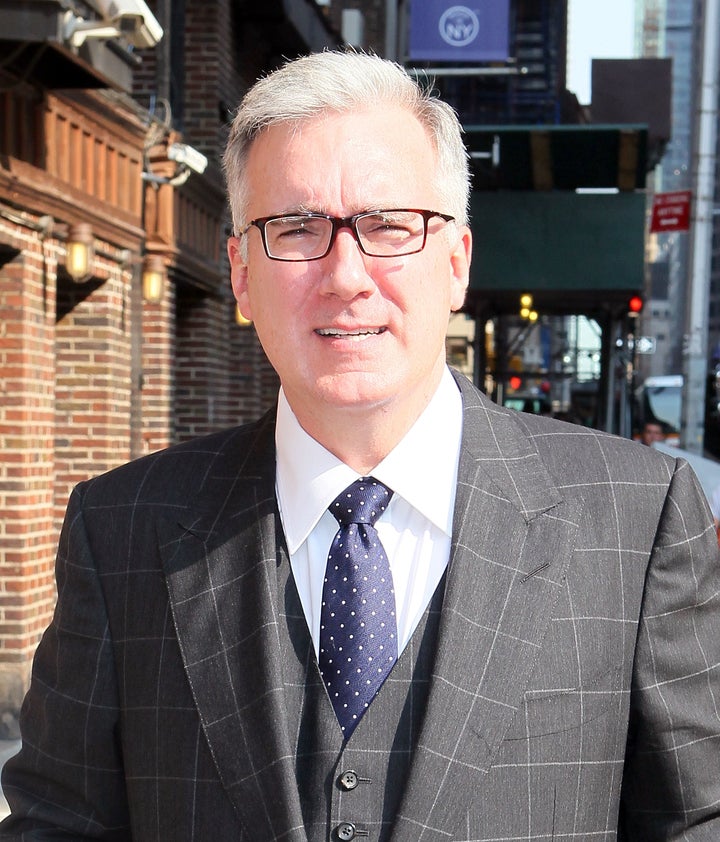 The story that splashed across the New York gossip pages was a juicy one: Keith Olbermann, a legendary jerk in broadcasting, refused to live in a building owned by Donald Trump, a legendary jerk in politics.
In March, the former MSNBC host vacated his apartment in the lavish Trump Tower, fed up, he said, with Trump's divisive presidential campaign. This week, we learned the final straw for Olbermann was Trump's claim that he could shoot people and it wouldn't hurt his popularity. 
"The day that I actually said, 'I gotta get back into this, and I've gotta get out of this house,' was when Donald Trump said, boastfully, that if he went out onto Fifth Avenue and shot people, it wouldn't impact his campaign negatively," Olbermann told Bill Simmons on a podcast released this week.
(Discussion of Trump Tower begins around 6:20.)
In addition to the general idea of violence, Olbermann took issue with "the idea that [Trump] would view that as part of the political calculus." Olbermann interpreted Trump's statement to mean that he didn't care about anyone in New York City, and "without this city, he would be selling newspapers in an outdoor stand outside Madison Square Garden. He wouldn't even have one of the indoor stations in Penn Station."
Further, Olbermann was repulsed by the "impunity" he detected in Trump's statement -- that his followers somehow would remain loyal, even if the billionaire went on a shooting spree in Manhattan.
"[They] wouldn't ... swerve away from this semi-fascist freight train that he's driving," Olbermann said.
Olbermann announced his departure from the New York City apartment building in a Washington Post op-ed published in March. "I'm getting out because of the degree to which the very name 'Trump' has degraded the public discourse and the nation itself," he wrote. "I can't hear, or see, or say that name any longer without spitting. Frankly, I'm running out of Trump spit." 
Olbermann has also vowed to come out of retirement to wage a war of words against Trump. The veteran journalist, who has worked at more cable news outfits than can be named in a single sentence, said that he didn't have anything lined up yet.
"I'm going to do it one way or another, even if I'm just writing, I'm going to be doing something the rest of the [campaign]," he told Simmons.
Olbermann wants to have his "opinions known on a regular, perhaps hourly basis somewhere," he said. He also hinted that he might look outside of mainstream media for a place to criticize Trump, whom Olbermann has called the "most dangerous presidential candidate" since the Civil War.
Despite his reputation as a difficult employee and a demanding boss, Olbermann was for a time an influential voice among liberals, especially in his criticism of the George W. Bush administration. On MSNBC, Olbermann's acerbic wit and angry commentary resonated with Americans who despised the Bush administration, as well as those who wanted an immediate end to the war in Iraq. 
Calling all HuffPost superfans!
Sign up for membership to become a founding member and help shape HuffPost's next chapter
BEFORE YOU GO
PHOTO GALLERY
Trump On HuffPost Front Pages