Keith Richards has announced he'll be releasing a brand new solo album this year -- his first in two decades.
Entertainment Weekly reports the new album, titled "Crosseyed Heart," will feature 15 songs with reggae, blues, rock, and country influences. The album's first single, "Trouble," is set to be released July 17, so you won't have to wait too much longer to hear what the Rolling Stones guitarist has been up to.
"I had a ball making this new record and working with Steve Jordan and Waddy Wachtel again," Richards said in a statement. "There's nothing like walking into a studio and having absolutely no idea what you're going to come out with on the other end. If you're looking for 'Trouble,' you've come to the right place."
The 71-year-old rocker hinted at the project earlier this year when he told Rolling Stone magazine there was a possibility he might go on tour for the album. Richards was on tour with the Stones at the time, and when asked if he planned on performing solo, he responded, "Usually if I put a record out, I do some road work. So, it's possible."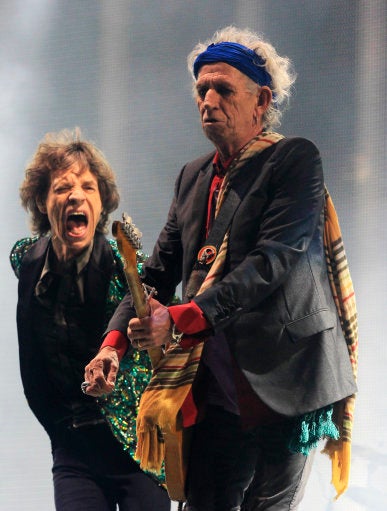 Rolling Stones Glastonbury
To subscribe to our HuffPost Entertainment WhatsApp account:
1. Download WhatsApp on your phone.
2. Save this number, 347-334-1794, in your phone's contacts.
3. Text "POP" to that number via your WhatsApp account.
You can unsubscribe at any time by texting "STOP" to the same number.
Popular in the Community