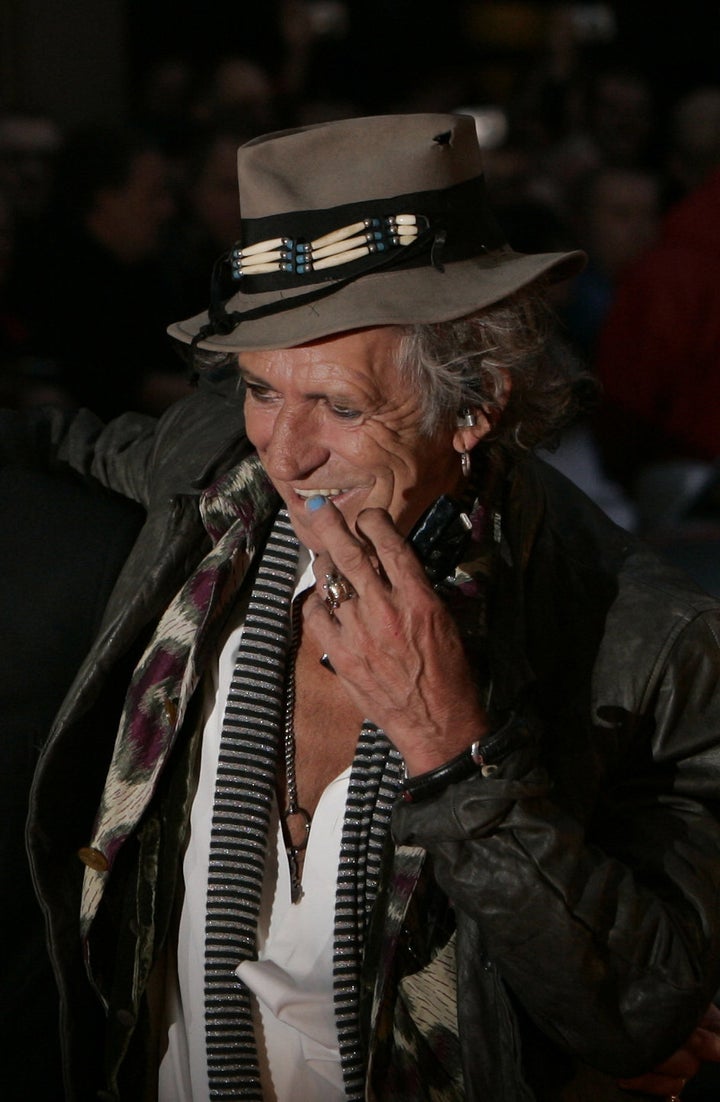 A year after saying he snorted his dead dad's ashes, but then took it back, Rolling Stone Keith Richards, 64, has confirmed the intake.
"I opened my dad's ashes and some of them blew out over the table, just because of the suction of the lid, you know what I mean?

"I looked at my dad's ashes down there and - what am I gonna do? "Do I desecrate them with a dustbin and broom? So I wet me [sic] finger and I shoved a little bit of Dad up me[sic] hooter.

"The rest of them I put round an oak tree, which is coming up a treat. And I'm sure he's still blessing me," he told US music magazine Blender.
Last April, Richards told another music magazine he's snorted his dad with cocaine:
The Rolling Stones axeman revealed to NME, the British music magazine, that he once snorted the remains of his own dad, Bert, leavened with a bit of cocaine to make it go down easier. "He was cremated and I couldn't resist grinding him up with a little bit of blow. My dad wouldn't have cared ... It went down pretty well, and I'm still alive," says Keith.
At the time a Rolling Stones' spokesman claimed Richards was joking: "It was an off-the-cuff remark, a joke, and it is not true. File under April Fool's joke."
Popular in the Community