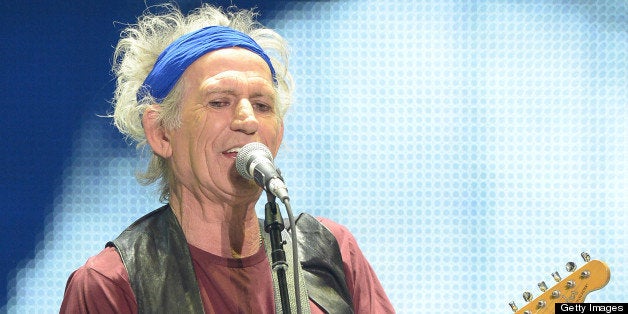 The Rolling Stones have embarked on their "50 and Counting" tour, celebrating half a century of extraordinary staying power with a raucous Oakland show Sunday at Oracle Arena and a San Jose stop to come Wednesday at HP Pavilion.
Mick Jagger still works the stage, prancing and preening, while the rest of us wonder what it'd be like to have 2 percent body fat. He turns 70 this summer.
And then there's Keith Richards. How does one fully explain Jagger's "Glimmer Twin?" One defies age, the other defies death.
Richards, 69, has been delivered to death's door, by his own estimation, "a dozen or so times." One of his closest calls came at Sacramento's Memorial Auditorium on Dec. 3, 1965, when Richards was nearly electrocuted when playing a then-new release titled "The Last Time."
The accident, which has become something of a local legend over the decades, occurred just as the Stones' popularity was soaring, not long after an appearance on "The Ed Sullivan Show."
Local bluesman Mick Martin attended the concert, then a star-struck 17-year-old senior at West Sacramento's James Marshall High School.
A former music critic for the Sacramento Union, Martin recently recounted the scene that prompted Richards to tell the New York Times while promoting his 2010 memoir "Life" that "my most spectacular (moment) was in Sacramento."
The Stones were four songs into their second show of the day in front of a reported crowd of 5,000 fans, many of them shrieking teenage girls.
Richards, dressed in brown pants and a white sweater, grazed the neck of his guitar against an ungrounded microphone stand. In a flash of blue sparks, Richards went down. The loud electrical crack left concert promoter Jeff Hughson wondering if it was a gunshot, saying later: "Oh no! Someone shot Keith!"
But Richards had been shocked, not shot, and the electrical surge fried his guitar strings. Jagger, wearing gray pants, a white button-down shirt and black vest, stood over an unconscious Richards.
The curtain dropped, ending the show and sparking chaos and confusion in the arena.
"I was right there in the front row, in front of Keith," Martin said last week by phone. "I saw the blue light. I literally saw Keith fly into the air backward. I thought he was dead. I was horrified. We all were. Silence fell over the crowd."
Martin said he rushed outside and into the back of Memorial Auditorium. He wanted to catch a glimpse of Richards, to see if he was alive.
"They carried him out with oxygen tubes, and he was semiconscious," Martin said. "I patted him on the shoulders and said, 'I hope you're going to be OK.' "
Richards was rushed to a city emergency room. Years later, Richards recalled a doctor standing over him saying, "Well, they either wake up or they don't."
According to the guitarist, another physician suggested that the rubber soles of Richards' new Hush Puppies suede boots saved the musician's life.
Richards recovered and the Stones took the stage the next night in San Jose.
While Sacramento isn't a stop on the "50 and Counting" tour, the band used to make regular visits to the capital city.
The Stones first performed in Sacramento in 1964, twice the following year and in 1966, all at Memorial Auditorium.
The night that Richards was electrocuted, concert promotional posters read: "The Fabulous Rolling Stones Show." Tickets ranged from $2.75 to $4.75.
The last time the Stones performed in Sacramento was in 1999 at Arco Arena, when Richards joked about the shocking '65 moment. Over the years, he's become infamous for other death-defying stunts.
Richards was hooked on heroin throughout the 1970s and '80s. He fell out of a fruit tree in Fiji in 2006, cracking coconuts upon landing, his included.
"It does come up over the years, how Keith keeps living," Martin said. "He's meant to be here."
Martin has seen the Stones live six times over six decades.
He said he's just as moved by them now as he was 48 years ago.
"They set the bar for concert performances and spectacle," he said. "Every time they came back, it was more dramatic."
Follow on Twitter: @SacBee_JoeD and on podcast: ESPN1320.net
(c)2013 The Sacramento Bee (Sacramento, Calif.)
Distributed by MCT Information Services
Related
Before You Go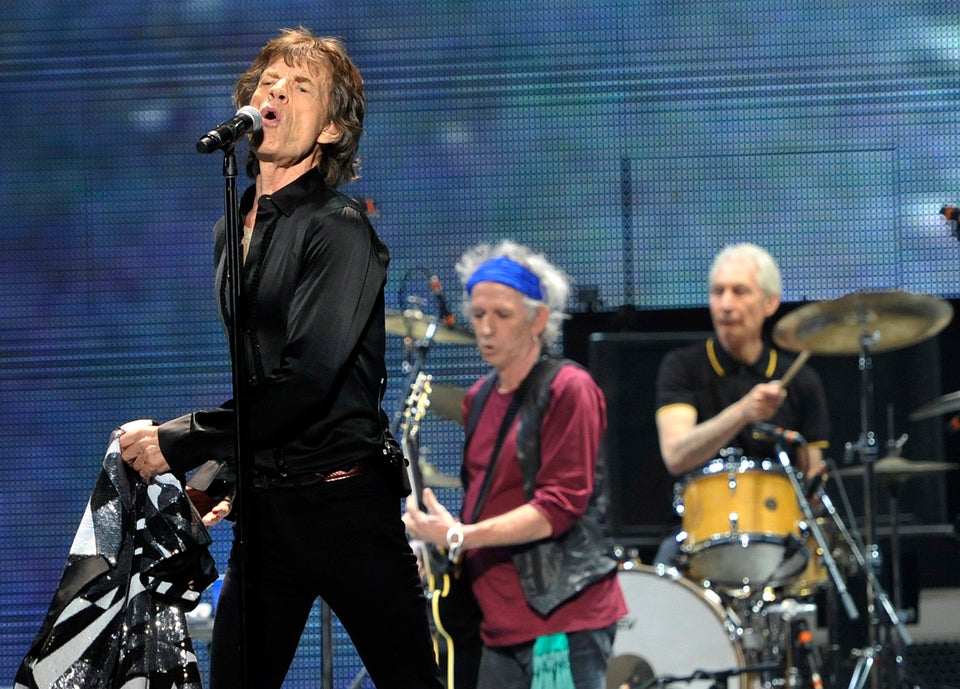 Rolling Stones Perform May 3, 2013 In LA
Popular in the Community