A video released to NBC News shows the moment when police in Charlotte, North Carolina, shot Keith Scott.
In the video, which lasts two minutes and 12 seconds, Scott's wife pleads with an officer not to fire his weapon. At the same time, the officer is pointing a gun in Scott's direction, screaming at him to "drop the gun."
"Don't shoot him, he has no weapon," Rakeyia Scott says several times. She tells the officers that her husband has a TBI, or a traumatic brain injury, and then assures them, "He's not gonna do anything, he just took his medicine."
She then yells toward Scott, "Keith, don't you do it!" It's unclear whether she is telling him not to get out of the vehicle he's in.
Police fire their weapons, and Scott can be seen lying on the ground.
"Did you shoot him?" Rakeyia Scott asks officers. "He better live. He didn't do nothing to them."
Keith Scott was waiting in his truck for his young son to come home from school, his lawyer told NBC News' Gabe Gutierrez, but his wife had gone inside their apartment to grab a cell phone charger. She was gone for about three minutes and began recording once she emerged from the apartment.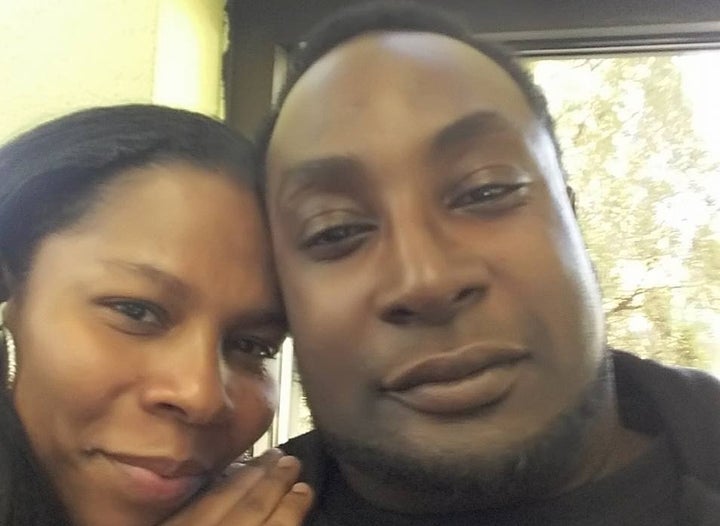 Scott's family released Rakeyia Scott's video to the media on Friday, even as police have been refusing to release their own video; police have dashcam and body camera footage of the shooting.
The shooting on Tuesday sparked protests that ended in violence and a state of emergency declaration in Charlotte.
The man's family maintained that he didn't have a gun at the time of the encounter. Justin Bamberg, the family's lawyer, told Gutierrez that Keith Scott's brain injury that Rakeyia referenced in the video had been sustained during a motorcycle accident in October 2015.
So far, there is no definitive evidence that Keith Scott was holding a gun. "The video does not give me absolute, definitive, visual evidence that would confirm that a person is pointing a gun," Charlotte-Mecklenburg Police Chief Kerr Putney said Thursday, referring to police footage.
At the end of Rakeyia Scott's video, an officer in red appears to pick up an object from the ground. It's not clear what the object is.
"We're not jumping to conclusions about anything in this case," Bamberg said Friday on MSNBC. "I urge everyone to remember that this video is just another piece of the puzzle. You hear what you hear, you see that at some point there are objects on the ground. It's not clear what they are, we don't know what they are."
North Carolina Gov. Pat McCrory expects protests to continue through the weekend, he said Friday at a news conference. The police chief has requested that the National Guard, the FBI and the highway patrol remain on the scene through Sunday, McCrory added.
"The family is still hopeful that the Charlotte-Mecklenburg Police Department and city of Charlotte will release all available video of the incident to the public so that people can draw their own conclusions about Keith's death," Scott's family said in a statement released Friday.
CORRECTION: A previous version of this article stated that the video showed a gun on the ground next to Scott after he had been shot. It wasn't immediately clear what the object was.
Before You Go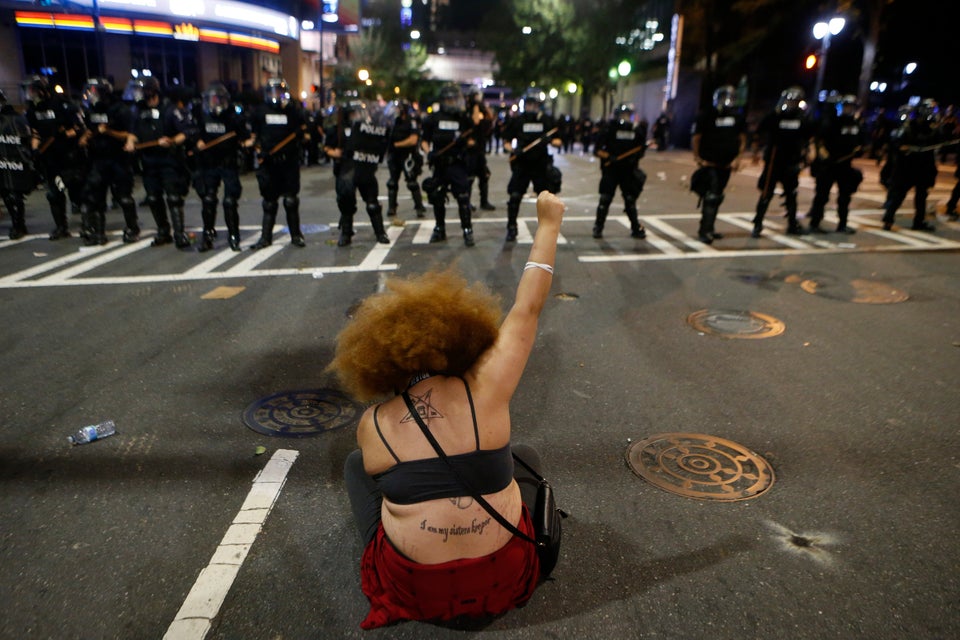 Protests Break Out In Charlotte After Police Shooting
Popular in the Community