CHARLOTTE, N.C. ― The Charlotte-Mecklenburg Police Department on Saturday released portions of video footage of the police shooting of Keith Scott.
Scott was killed by police Tuesday in an incident described very differently by police and witnesses. A graphic video released on Saturday, taken from police body camera footage of the incident, shows an officer trying to gain access to Scott's vehicle. It captures the moments after Scott goes down, but the shooting itself is obscured.
A second video shot from a police dashboard camera shows an officer firing at Scott after he exits his vehicle. The graphic and disturbing footage shows the moment Scott falls to the ground.
It's not clear from that video whether Scott was carrying a gun, but police released photos of a gun they say they recovered at the scene.
Police also released a more detailed explanation of the incident, claiming that Scott was wearing an ankle holster and had a marijuana blunt, photos of which they provided.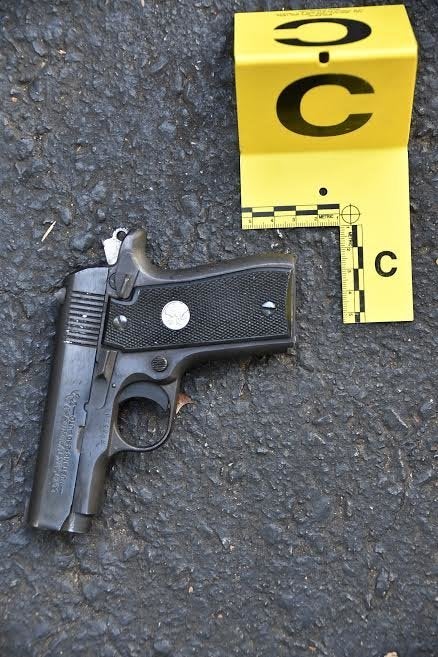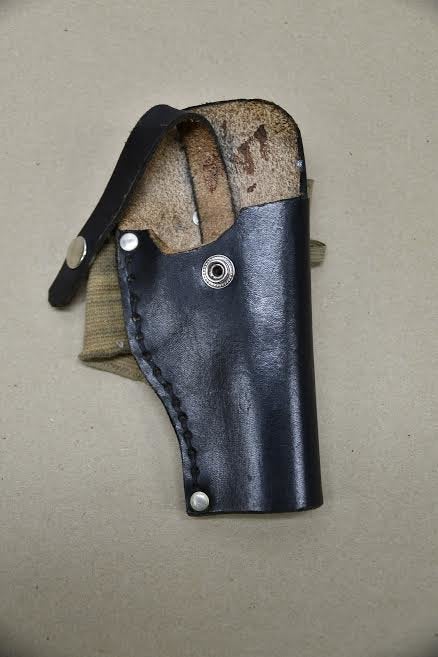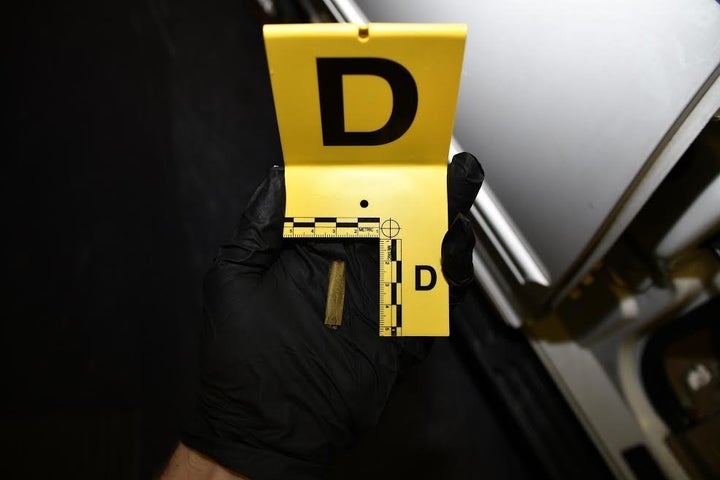 In a press conference held prior to the videos' release, Putney doubled down on earlier accusations that Scott was armed and noted that there were other factors, including possession of marijuana, that led to a "compelling reason to start the encounter."
He did note, however, that there's no clear evidence that Scott pointed a gun at an officer.
"He absolutely was in possession of a handgun," Putney said. "There was no definitive visual evidence that he had a gun in his hand and that he pointed it at an officer. That I did not visually see in the video ... When [my officers] see a weapon and they see the marijuana they say 'uh oh, this is a threat to the public.'"
In a release accompanying the video footage, police also said they saw Scott holding a gun before the confrontation:
Mr. Scott then exited the vehicle with the gun and backed away from the vehicle while continuing to ignore officers' repeated loud verbal commands to drop the gun. Officer Vinson perceived Mr. Scott's actions and movements as an imminent physical threat to himself and the other officers. Officer Vinson fired his issued service weapon, striking Mr. Scott. Officers immediately rendered first aid and requested Medic to respond to the scene.
Putney said that officers are "absolutely not being charged" from his end, but that independent investigations are ongoing.
He also said that not all of the footage in police possession would be released Saturday, but that more would be released in the future.
After Scott's wife, Rakeyia, released her own cellphone recording of the shooting on Friday, pressure grew for the city to release footage from cameras mounted in police cars and worn by officers.
In Rakeyia's video, she can be heard telling officers that her husband has a brain injury and that he isn't carrying a weapon.
Protesters marched through Charlotte Saturday, chanting "no tapes, no peace" and "take our lives we'll keep our money." Just as activist groups gathered at Marshall Park for the procession, word came down through the grapevine that Charlotte City Council was bending to pressure releasing the tapes alongside the state Bureau of Investigation.
Local and national politicians, including Charlotte Mayor Jennifer Roberts, North Carolina Attorney General Roy Cooper and Democratic presidential nominee Hillary Clinton, had joined the chorus of Americans demanding the recordings by Friday night.
"It's a shame that it took so much public pressure, locally and nationally to release the tapes to the public. How can we trust a policing system and a government that needs so much pressure from the community to do the right thing?" Marcus Bass, a local activist who marched with Charlotte Uprising on Saturday, told The Huffington Post. "The community will continue to investigate on its own and justice may be found at the courthouse and the ballot box."
Local and state authorities who have access to the recordings didn't immediately return calls for comment. On Friday, Charlotte police told HuffPost that there was no timeline on the release of the videos, saying that the State Bureau of Investigation had jurisdiction over them.
Meanwhile, a second witness video of the incident made the rounds on Saturday, appearing to show officers cuffing Scott after they shot him.
The scene is obscured by foliage and the officers, but Scotts legs can be seen on the ground as officers ask one another if they're OK.
Nick Baumann contributed reporting.
Popular in the Community