Keke Palmer said in an Instagram post that featured photos from her babymoon vacation on Wednesday that she's focusing on resting for her next chapter of life.
Palmer said that she typically likes having a schedule but that she is determined to rest for the next season of her life.
"I have spent many seasons sacrificing and I am quite fine with that, I learned that from my father," she wrote. "From both my parents, but my dad takes the cake."
"This season I am going to learn how to really take it easy," she added. "How to go slow (or slower than I have which is speedy for the average) because it definitely doesn't mean my drive and passion will end, just transform and evolve through a different tool."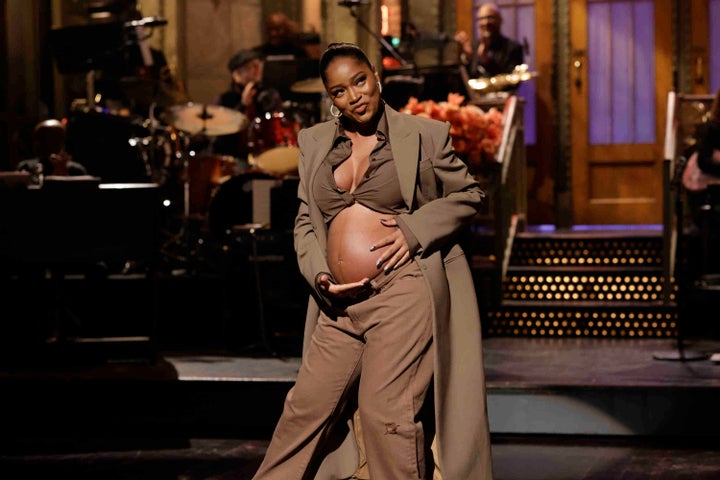 Palmer, who had her breakthrough role at age 12 in 2006′s "Akeelah and the Bee," announced that she was expecting her first child with Jackson in the middle of her "Saturday Night Live" monologue last month.
The actor gave a shoutout to Jackson, whom she called her "other half," in an Instagram post she shared after the episode aired.
"Thank you to my other half [Jackson] for giving me the things that only true unity can bring," she wrote.
Jackson celebrated the upcoming arrival of his bundle of joy in an Instagram post Tuesday, writing, "To 2022, thank you for giving me a family."
Popular in the Community