Keke Palmer is in her "Big Boss" era.
The actor and new mother released her newest album on Friday, along with accompanying visuals written and directed by her.
"Big Boss" gives a look into Palmer's experiences navigating a male-dominated music industry that pressured her to sacrifice more parts of herself than she was comfortable with. In the 10-track album, the 29-year-old explores her faith and the pressures of growing up "booked and bus." She gives fans a peek into the personal struggles she has had to overcome in her 20-year career.
Palmer, an independent artist, said she "feels amazing" that this project is her directorial debut.
"It's a huge thing for me in more ways than one, directing and writing for the first time as well as actually being able to tell my story," she told HuffPost. In addition, she relished the fact that she "had the final say."
She continued, "I didn't budge on any aspect of putting this together. I really was fully sound and clear in my mind and what I wanted for this, and I followed through in a way that I never did before. I think it's easy to just get sidetracked and just give up. And this time, I didn't do that."
The Robbins, Illinois, native released her first album, "So Uncool," in 2007 under Atlantic Records. Since then, she's released several other projects, including a two-part EP in 2020 called "Virgo Tendencies."
In "Big Boss," produced by Tricky Stewart, Palmer shines as she marries her two worlds of acting and singing in the film that follows her journey growing up as a child star. She was signed to three different labels at separate points in the past, worked on "Big Boss" for over a year, and filmed the visuals before meeting her partner.
She said doing it on her own terms was therapeutic. Though she didn't go into great detail, Palmer recalls being in music business situations that didn't feel right to her when pursuing music in the past. (One situation she's been vocal about, however, has been when she accused Trey Songz of "sexual intimidation," in which he tricked her into being a music video against her will.) She said she would feel like she had been knocked down after certain encounters, adding that her growth, spirituality and leaning into her "big boss energy" have carried her a long way.
"A lot of that stuff happened when I was like 19, 20, 21, 22. This is a collection of experiences that happened over the course of that time period of my life," Palmer explained. She recalled feeling alone emotionally. Time and therapy helped her understand what she went through to find healing.
"I think a lot of it was like forgiving self. It's not like I did something for me to be ashamed of, but it's like self-betrayal. You don't realize how it affects you until after the fact," she said. "I think I had a lot of moments where I betrayed myself unknowingly, and the effects of this stuck with me. Coming to terms with a lot of that and being able to have compassion for myself is also what helped me to grow and move on."
Palmer highlights her fellow former child stars in the visual album, including Skai Jackson, who plays a young Palmer, Robert Ri'card, and Kyle Massey, who both play creepy music producers. Palmer's parents also make an appearance in the visuals. Her mom, Sharon Palmer, has an especially poignant scene in which she's having a heart-to-heart with her daughter in the car about the weight she carries professionally. She said her parents and some introspection allowed her to have better work boundaries while staying true to her own uniqueness.
Musically, Palmer didn't have a specific sound or inspiration she was aiming for. With "Big Boss," she did what she felt was right and comfortable, working closely with Stewart. Palmer struts her vocals on upbeat bops like "Right Now," "Frfr" and "Waiting" and reaches deep for "Lights Out" and "Standards."
Palmer said "Big Boss" is her "setting the tone, writing the checks, going to the beat of my own drum." After listening to the album, she hopes others are inspired to do the same.
"To get to this point, I didn't just arrive here, and I didn't always know what I know now. I had to go through things," Palmer said. "When you're going through stuff, and things aren't going your way, know that there is something on the other side, and you'll get through it. You can make it, and you can get the last laugh."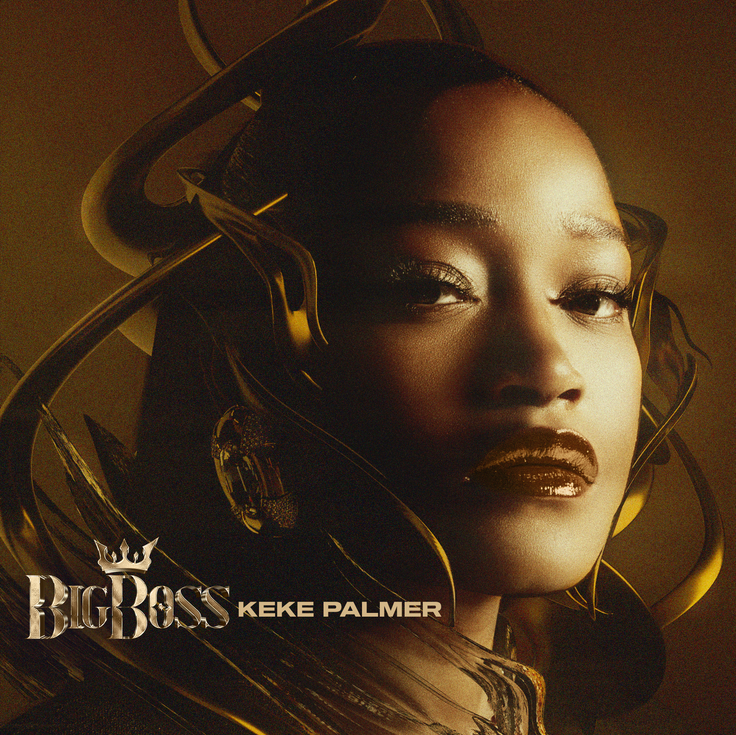 Her album's release isn't the only thing Palmer has to look forward to. Palmer will be celebrating her first Mother's Day two months after the birth of her son Leodis Andrellton Jackson. She called her son "the best blessing that I could have ever dreamed of."
"I love being a mom," she said. "My son gives me so much joy and so much strength, and it just makes me feel like I can really do the impossible. I just feel like it's just really magical to be able to have experienced this. I've always wanted kids. I've always wanted to be a mom, and now the time is here, and I just feel like, honey, I am in the role. This is me. I'm going full method, honey."