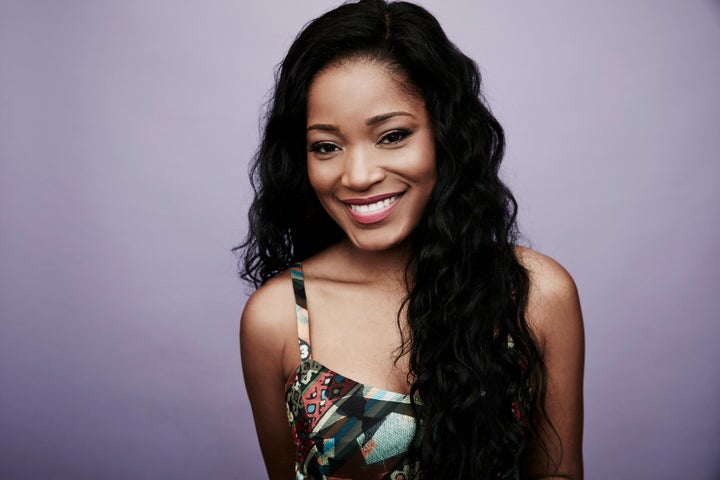 If you've been watching "Scream Queens," you know about the show's heavy use of racial stereotypes. Yes, it can be offensive at times, but that's sort of what makes the show interesting. It' so over exaggerated and ridiculous, it's kind of hard to take it seriously.
In a recent interview with BuzzFeed News, Keke Palmer, who plays Zayday Williams, talked about the show's oft-racist jokes and how she wants to make her character more than just the token black girl. 
"I love that she's from Oakland. I also love that she has attitude, she has kickback. She's smart. She's not a one-note character. Yes, she has funny lines, one-liners, but ultimately, she is the one that can obviously see that something is not right," Palmer explained. 
But when it comes to playing the role of Zayday, she says it all comes down to honesty and respect. 
"Being the only African-American female that's part of the sorority, I think as an actor, it's up to me to be honest about what I am comfortable with and what I'm not comfortable with. I get to work with people every day that respect my opinion just as much as they respect everybody else's. That plays a big part in why I was not offended by any of that," she noted. 
Palmer goes on to explain that she collaborated with Ryan Murphy on the character (who's inspired by Moesha), which helped her develop Zayday into a complex individual. If she ever felt a line was "a little bit one-note," she'd bring it up and try to figure out how to present it differently. 
Of course, as the only black pledge in Kappa house, Zayday is often at the receiving end of some of the harshest jokes. But Palmer doesn't take any of it personally. 
"I definitely did think about some of the jokes. Ultimately as an actor, you have to try to find a way to not be personal, but really look at the artwork for what it is trying to show," she said. "'Scream Queens' is a satire, and it's meant to exaggerate the thoughts and desires of the millennial today, as well as have fun in totality." 
Palmer added, "As time goes on, you start to see that these characters that you think we stereotypically know are much, much deeper." 
We're looking forward to seeing how Zayday develops as a character. Hopefully she stays alive long enough for that to happen. 
Head over to Buzzfeed to read Palmer's entire interview and tune in to Fox on Tuesday nights at 9 p.m. to watch "Scream Queens." 
PHOTO GALLERY
Celebrity News & Photos
REAL LIFE. REAL NEWS. REAL VOICES.
Help us tell more of the stories that matter from voices that too often remain unheard.