For more exclusive celebrity interviews like this, subscribe to The Tea here!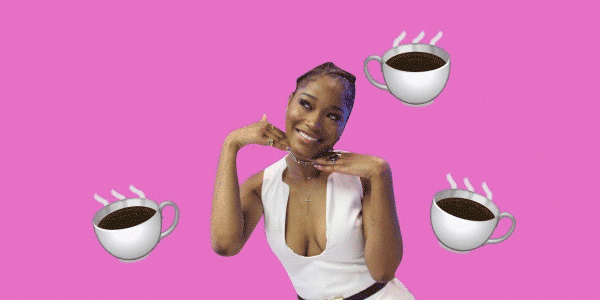 Keke Palmer can do it all. The girl can sing, she can dance, she can act, and she's turned in more noteworthy performances by the age of 23 than many actors twice her age. From "Akeelah and the Bee" to "Grease: Live" to "Scream Queens," Palmer is, and always has been, a force to be reckoned with.
In an exclusive interview with HuffPost, we chatted with Palmer about her music, her recently released book, her sexuality, and what inspires her killer sense of style.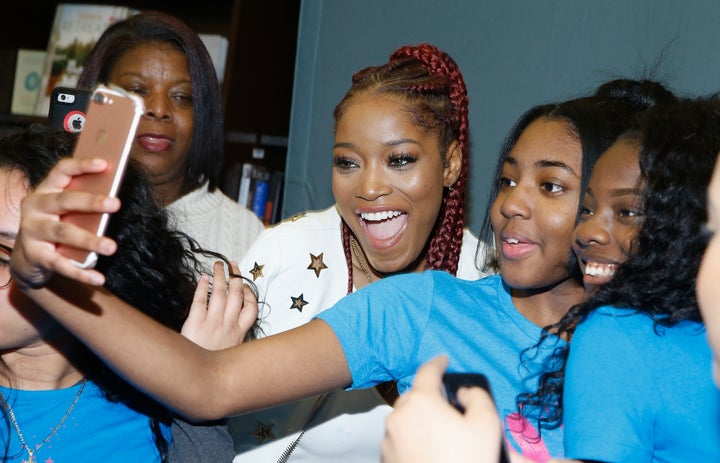 You have so many projects that we want to discuss with you, but let's start with "Scream Queens." What are the challenges inherent in playing both comedy and horror?
The main difference is the maturity level with "Scream Queens." Even though it's a fun show, we also did have a lot of different messages and themes that I think young millennials today are dealing with. I like being able to be in a show and make it funny, but also deal with more mature content.
You wrote a book titled I Don't Belong to You, in which you opened up about your struggles with anxiety and depression. What are some things you do for self-care?
It's all about literally being kind to yourself and doing things that are going to help you. Just taking a run and letting off some steam, or doing something creative that lets you express the emotions that you're maybe not immediately tapped into, but when you're doing something meditative you can release those things. Just giving time to yourself. Do things for you.
You told Cosmo that you've often felt forced to be "agreeable at all times" growing up in the industry. How did you break that habit?
By creating boundaries. In any relationship in your life, whether it be work or romantic or platonic, it all comes down to the boundaries. Once I realized what it was I didn't like, I was able to implement that into the different relationships in my life.
In your AOL BUILD interview, you mentioned that social media allowed you to connect with your fans in a real way. But for many people, social media does not show their real lives. It only shows the good parts, or the most glamorous parts. How would you encourage your fans to be real on social media?
I think when you're online you have to be truthful. It gives you anxiety to compare your life to someone else's for validation. It's about YOU accepting who you are, YOU loving who you are, YOU thinking that your life is important. It's important for more than you just posting about it. It all comes back to self-esteem and our ability to build our own self-esteem.
You told Women's Health that you're not afraid to hack into your boyfriend's social media accounts. Do you think maybe you were a private investigator in a previous life?
I have the ability to do that, but I try really hard not to hack into people's stuff. It's something I used to do a lot in the past, but I try not to do it. I'm just really good at finding stuff like that.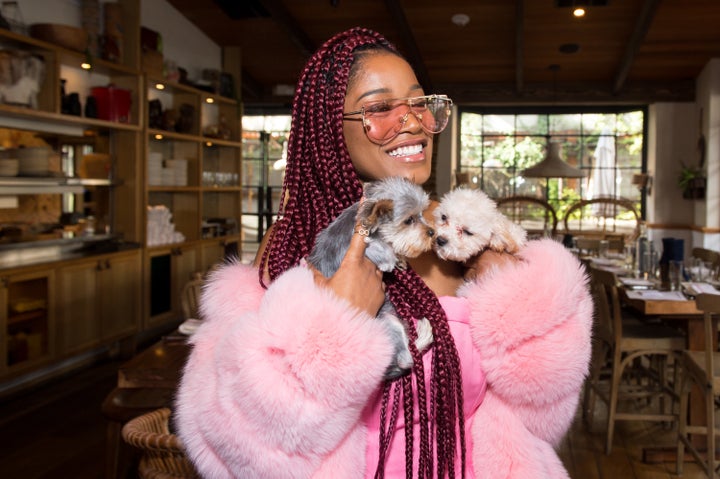 You've mentioned not wanting to have your sexuality defined by labels. What advice do you have for teens who struggle to embrace their sexuality?
You don't have to feel like your sexuality has to be this or that. That's what really stops our growth because we're thinking that we have to make a decision immediately whenever we try something or do something. Like, "Oh I'm straight. I can only be straight for the rest of my life." Or, "Oh I'm gay. I can only be gay for the rest of my life." We label ourselves and put ourselves in these confinements, and when we actually want to try different things at different moments, we're limited because "Oh that's not me." We make these things up that stop us from growing. You might change, you never know. People have to understand we're all human beings trying to make our way in this world. We're curious, we're trying things, we're living our lives and experiencing different moments.
Tell us about your ShoeDazzle partnership. What made you want to get involved with designing?
I'm really enjoying working with ShoeDazzle and I'm hoping I can do more stuff with them in the future. The 2017 collection was so much fun to curate and it's still available now. It's really dope and something that everyone can also afford. That's what I love about ShoeDazzle.
What's next for you in the music industry?
I'm working on my album. I'm getting ready to actually film a video for something really soon. I'm really excited about it.
Of all the amazing artists you've worked with, in music and on film, who was one of your favorites?
Queen Latifah. I started my career with her and I've done the most work with her, so I've spent a lot of time with her. She's such a positive influence in my life. She really is a genuine person and a true mentor.
What's one thing that you have yet to dabble in that you want to try in the future?
I've definitely dabbled in it, but motivational speaking and youth involvement.
You've talked about being a workaholic. What's some advice you have for other people who struggle to find a better work-life balance in life?
It's something I'm struggling with as well, but you just have to take it day by day. If you see your friend overworked, say "You need a break." Because of Western culture, there's an anxiety in the American mind, like, "If I'm not working, then I'm lazy." And the reality is, we honestly just have to be chill. If you really want to be well-rounded and reach your goal, give yourself a vacation.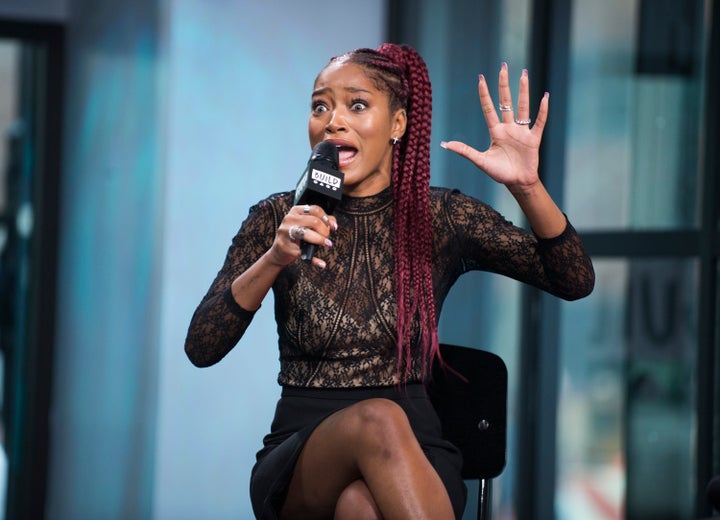 You starred in "Jump In!" – one of our favorite Disney Channel original movies, soooo … If you could double dutch jump with any celebrity who would it be?
Raven-Symoné.
Name one celebrity you'd love to collaborate with on a song.
Chance The Rapper.
If you could star in any Broadway musical, which would it be?
"Hamilton."
We've seen your style evolve over the years that you've been in the spotlight. Who inspires your look?
The culture inspires my look. I've always been a huge lover of the '90s. That's where a lot of my influence comes from.
Name one beauty product you absolutely cannot live without.
This Dior lip gloss that I have. It's perfect for everywhere I go.
Movie remakes are the name of the game these days, so if you could do a remake of one of your favorite childhood films, what would it be?
"Wish Upon A Star."
Favorite phrase? If it's not "the gag is," we're going to be heartbroken!
Yes! My favorite phrase definitely is "the gag is!"
What's one song that always gets the party started for you?
"Party Up" by DMX.
This interview has been edited and condensed for clarity.
You can support the ACLU right away. Text POWER to 20222 to give $10 to the ACLU. The ACLU will call you to explain other actions you can take to help. Visit www.hmgf.org/t for terms. #StandForRights2017
Popular in the Community