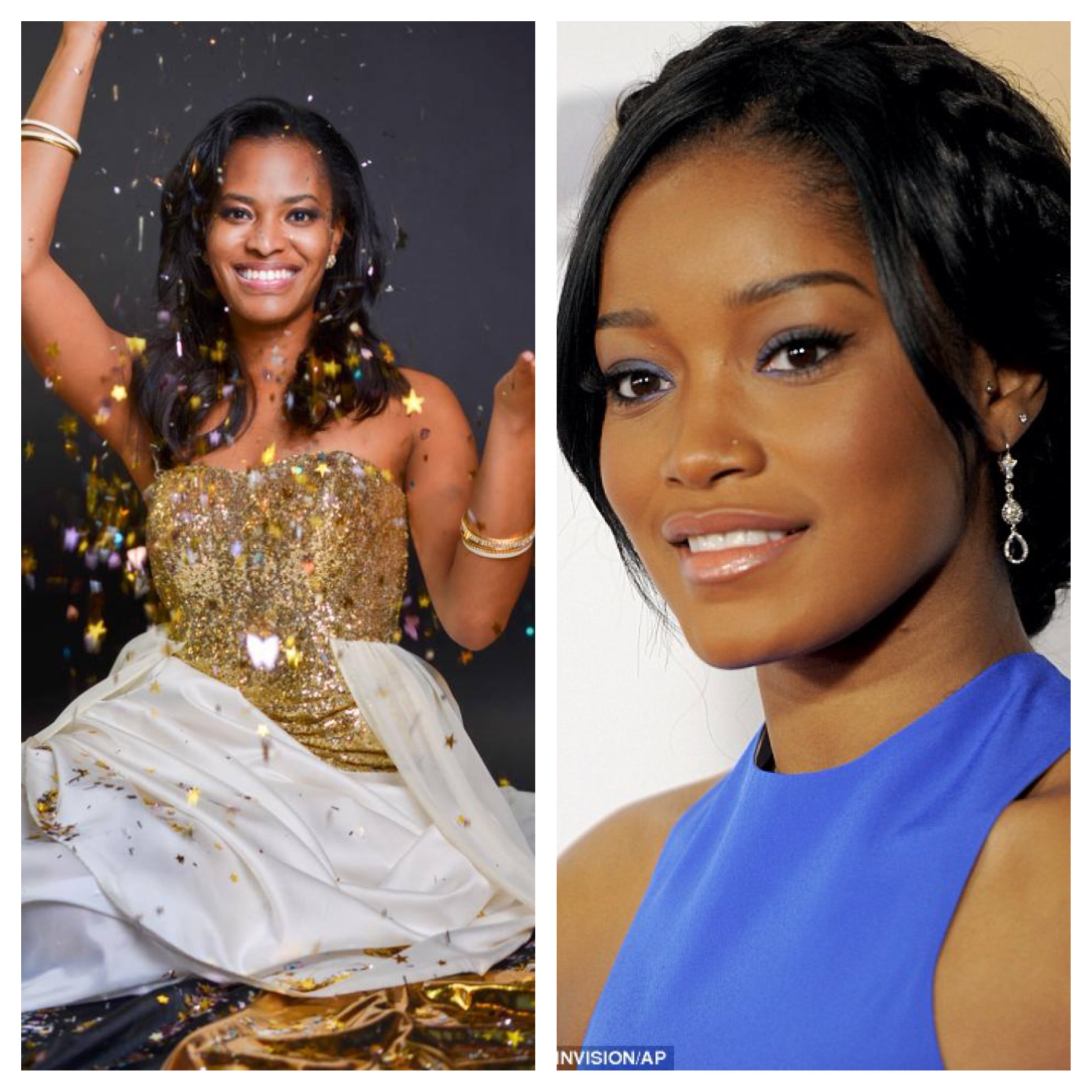 Nearly every little girl idolizes her beloved Disney Princesses. After all, don't all young girls identify with the promise of being a princess? Feeling beautiful and adored, and playing dress up makes us feel special when we are young. Between Disney Princess-themed birthday parties, princess costumes and the hypnotic effect of movies like Snow White, Aladdin and, of course, Cinderella, it's a dream that we keep a small piece of, even as we enter into womanhood. To witness the iconic Disney character of Cinderella embark on a transcendence of race, as talented actress Keke Palmer takes on the role for the Broadway adaptation, is a huge step forward for young women of color.
Living her own fairytale, Keke Palmer, herself, tweeted, "I'm sooooo excited to be doing broadway for the first time, as Cinderella!! DREAMS DO COME TRUE!! [sic]"
In 2009 Disney stepped up their game and created their first black animated princess, with The Princess and the Frog. Princess Tiana (played by the talented Anika Noni Rose) was smart, sassy and beautiful, but she was specifically written as a black princess. Nothing wrong with that; in fact, I loved the movie. I'm just more excited to see Keke Palmer as Cinderella on Broadway, because it sends a clear message -- any girl can be Cinderella. Sounds sappy and oh so 1950s, but it's a powerful message just the same. Why? Because the story of Cinderella is synonymous with the hope that dreams do come true. Just ask Keke!
However, what makes the casting of Keke Palmer as Cinderella monumental is that casting directors and producers stepped outside-the-box and cast the most talented actress in the role with race not playing a factor. Ms. Palmer has transcended the original physical characteristics of Cinderella with her beautiful brown skin, dark almond shaped eyes, full lips and long black hair. An African-American actress stepping into the role of Cinderella in Rodgers and Hammerstein's Broadway adaptation will set a new paradigm in how roles are cast, both on stage and in Hollywood.
While this is the first time a black actress has portrayed Cinderella on the Broadway stage, it is not the first time ever for it to happen. In 1997, Rodgers and Hammerstein's musical was turned into a television movie starring Brandy, the late Whitney Houston, Whoopi Goldberg and Bernadette Peters. The TV movie paved the way for Keke to land this dream role. Keke told the Associated Press, "I feel like the reason I'm able to do this is definitely because Brandy did it on TV. In me doing this, it shows everybody that everything is possible."
I am also happy to see a turning point in how African-Americans are portrayed from a human standpoint. As I have always maintained, black girls can also find their prince. We are valuable and worthy of being courted by our Prince Charming, and we need to continue to show those images for the benefit of young women of color, and for the benefit of men for that matter.
We've all heard the expression, "It's a real Cinderella story;" being plucked from obscurity and all of your dreams coming true... that narrative has mainly been attributed to Caucasian characters in the past.
As various forms of media continue to show women of color that the fairytale also belongs to us, perhaps we will begin to accept it as truth and live our lives accordingly. I don't mean to insinuate that we all sit around and daydream for Prince Charming to knock on our door. But I do think that a collective self-esteem boost is definitely in order for women of color. What we value in a man, how we expect to be courted in relationships and feeling deserving of our happily-ever-after are important.
As a role model, actress Keke Palmer does a lot of good for the image of black women in media. Beyond getting cast as the title role in Broadway's Cinderella, and showing the world that talent trumps skin color, Keke will also be the youngest women to host her own television talk show, Just Keke, on BET, and is an outspoken advocate against bullying through her association with the non-profit organization, Saving Our Daughters.
Popular in the Community