If you're a '90s kid, you know all about Kenan Thompson and Kel Mitchell. The pair came into our lives in 1994 with the kids' sketch comedy show "All That," creating memorable characters like Pierre Escargot, Coach Kreeton and Ed from Good Burger. Soon they were both starring in their own show, "Kenan & Kel," and even in a major movie based on one of their Nickelodeon sketches. Kenan and Kel were a household name.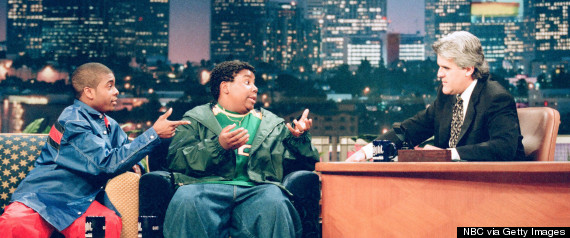 Mitchell has another story. After parting ways with Thompson, the actor has largely flown under the radar. His name made national news again in 2006, but that was because everyone thought he was dead after an Internet hoax about the actor's alleged demise went viral. Since that turned out to be untrue, one question still remains ...
Recently, HuffPost Entertainment spoke with Mitchell, and now we finally have an answer:
So what have you been up to since "Kenan & Kel" ended?
What have I been up to? Aw man, producing , directing, and often still acting. I was in "Like Mike 2," "Mystery Men," and also was on a great show, "Clifford the Big Red Dog." I have a show called "Wild Grinders" on Nicktoons with Rob Dyrdek. "Who Can I Run To," a really fun movie. Also, I've been starring in a lot of different shows like "Sam & Cat" on Nickelodeon. I've been fortunate to still be in this business and still be able to work in really great jobs.
What was it like dealing with that death hoax?
That was crazy. I remember that day. It was all over the Internet. I think it started on MySpace because that's when MySpace was popular. I had family members calling me and calling my parents saying, "Is Kel okay?" And all this stuff.
It was pretty crazy, but I didn't get upset by the whole thing. It was just like, "What kind of sick mind would do that?" But afterward, it was kind of cool with people going, I mean not the action of it was cool, but it was like when people discovered that I was alive, it was just like, "Oh, okay. Well, what else is he doing?"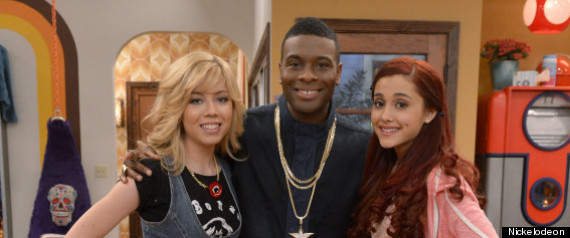 How was it being reunited with "All That" creator Dan Schneider on "Sam & Cat"? And how was working with Ariana Grande and Jennette McCurdy?
That was awesome. Dan's cool. I mean I've known him since I was a kid, so to work with him again was a lot of fun. At first I was doing the character kind of laid back, and he was like, "Naw, man. Let's do it how we used to back in the day. Let's do it crazy like Coach Kreeton and those guys," so I was like, "Aw yeah! Let's do it."
I remember I was on set, and Ariana and Jenette told me that they were fans of mine when they were kids, and so they saw me and they were like, "Man, this is so surreal." And I'm also a fan of theirs. Ariana's music and also Jenette's comedy is so hilarious to me, so we all actually kept in touch.
Is there anything from your "All That" days that might surprise fans?
One thing was at Universal Studios in Florida, where we did the first couple seasons, we used to go and ride all the cool rides, and they would let us skip all the lines. King Kong and all that stuff -- we would literally go and do it on our lunch break or any time we felt like it, and it was kind of fun because if you can imagine growing up as a kid and having an amusement park in your backyard basically.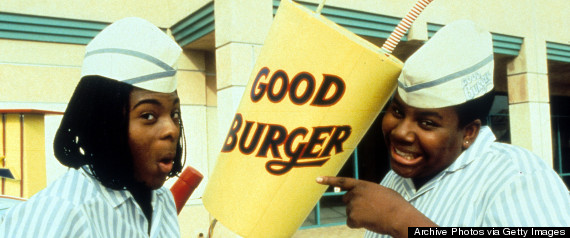 You gave us some of the most memorable '90s catchphrases: "Who loves orange soda?" "Welcome to Good Burger," and "I dropped the screw in the tuna." How did those actually come about?
Dan actually wrote out, "Who loves orange soda? Kel loves orange soda," but then the whole, "I do. I dooOoo," and all that stuff, I just put swag on it. [Laughs] It just came alive. We didn't know that it was gonna blow up like that.
For "I dropped the screw in the tuna," I was just supposed to say, "I dropped the screw in the tuna." That was like it, and I was supposed to be hurt about it, but I took it up a notch, and the director was just like, "Just go." Even now, people come up to me and say, "Who dropped the screw in the tuna?" That was one of my favorite episodes. I actually won a CableACE award because of that episode.
Would you be interested in doing a reunion for "All That" or "Kenan & Kel"?
Yeah. Being that I'm still doing stuff with Nickelodeon and they're always coming up with cool ideas, so, if that was to happen, it would be fun. A lot of us all stay in contact with each other, and we see each other around and stuff like that. It's just about if it could happen or not because everybody's schedules are all over the place, but I'm open to it. That would be fun. Like a one time special or something like that.
Do you really love orange soda?
Yes! I do love orange soda. [Laughs] It's funny because I was actually a soda drinker, and actually I used to drink it as a kid. And when they had me do it, I was like, "Cool! I get to drink orange soda all the time now!" So even now, I'll drink orange soda every now and then.
What's your favorite drink now?
Orange soda is still the No. 1, but other than that it'd have to be water.
What do you think about Kenan possibly leaving "SNL"?
I've always been happy for him on "SNL," and I watch it when I can. And if he's making a decision to leave, he knows what he's doing. So I'm sure he has something else brewing because he's been on the show for so many years. I'm happy for him either way -- whatever he does.
There's been a lot of speculation about a beef with Kenan. Is there any truth to that?
No, no, no, there's no beef. Everything's all good.
Could there be a Kenan and Kel collaboration in the future?
I haven't talked to Kenan in a while, so I don't know if that would be any type of collaboration. I know the fans want it, but I don't know. You know, I think that I'm working on different things; he's working on different things. And I know everyone likes the "Kenan & Kel" brand, but I don't know. We'll have to see. It's kind of like the movies with "Dumb and Dumber." Everybody wanted to see that again when it came back, so I don't know. We'll have to see what the future may hold.

This interview has been edited and condensed.
Before You Go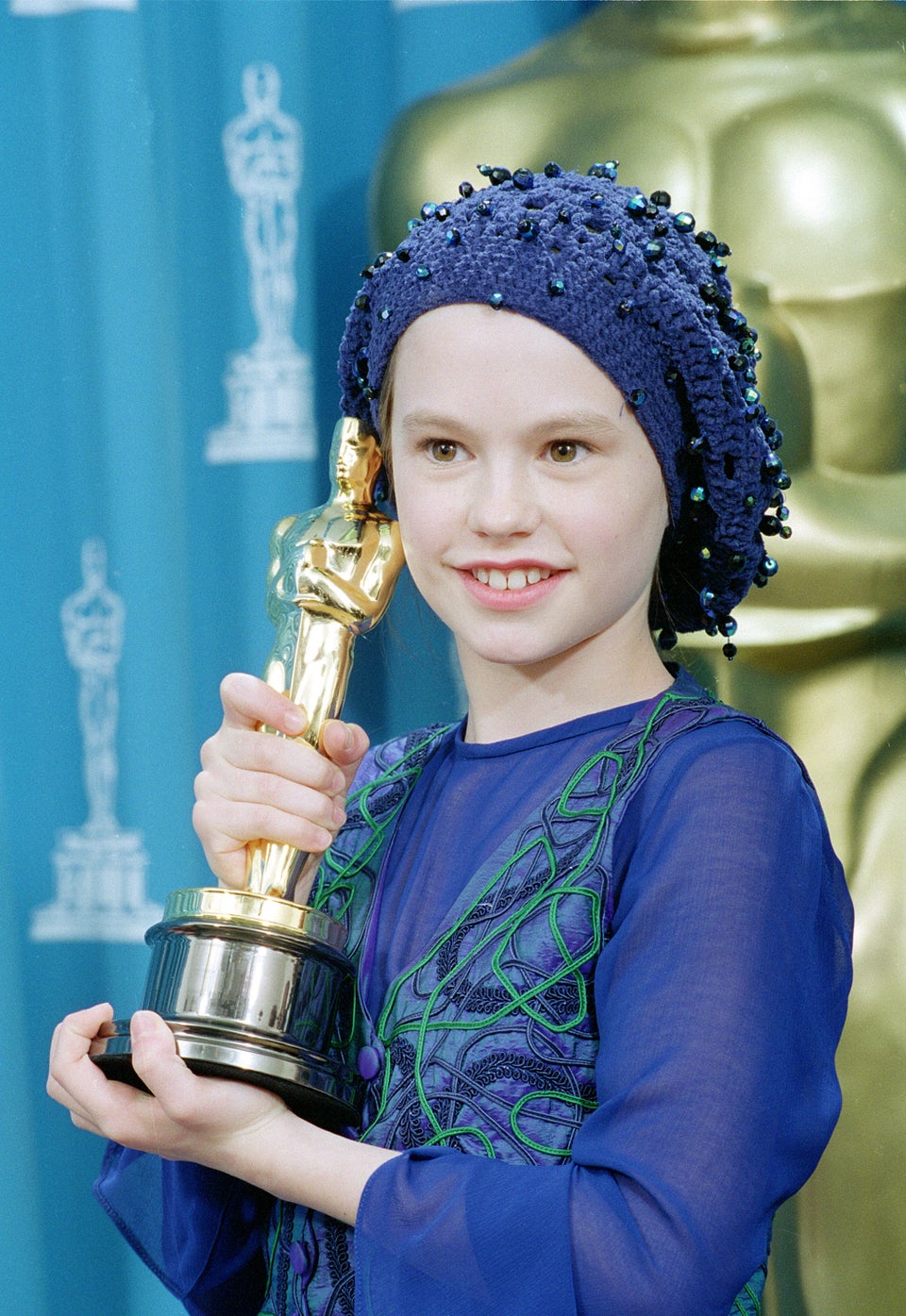 Child Stars: Then And Now