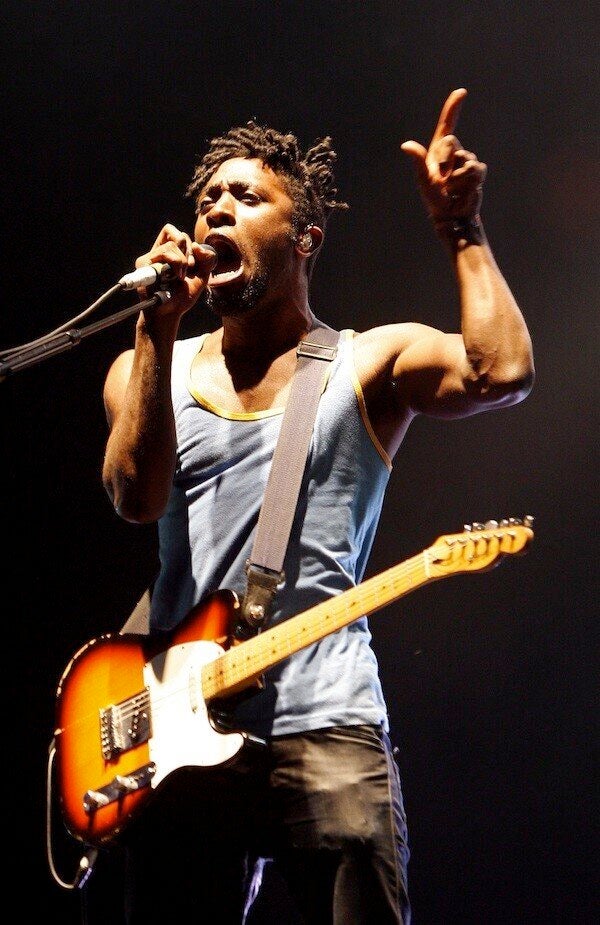 Guitarist Russell Lissack confirms Kele's deepest fears to NME: "It's not really a secret because Kele's been pretty busy doing solo stuff...We were talking about just doing an instrumental thing, but now we might get a singer as well."
Kele brings up the possibility of auditions in a weirdly jovial post about the NME exclusive on his blog: "a big part of me is laughing HARD at all of this but another part of me is all like WTF? im quite curious as to what a bloc party audition would be like? i wonder if they would let me sit on the panel so i could be a judge tyra banks style?"
Young Legionnaire announces the time and place of the auditions in a tweet, with possibly meaningful quotations marks around the word "auditions" (cue suspicious chin stroke): "Live 'auditions' will take place tomorrow night at the Borderline, London, 9pm. Get there early to ensure a shot at the big time!"
What does it all mean? Do you feel a sudden urge to buy music by Kele and/or Bloc Party, thereby proving these public shenanigans work? Or do you hate reading about all four buggers and never want to again? Take a break from stroking your chin suspiciously and let us know in the comments.
And if you answered yes to number two, WATCH Kele's "What Did I Do" featuring Lucy Taylor, off his upcoming Hunter:
Related
Popular in the Community