When Kelley Benham gave birth, she knew that statistics were not in her favor -- about one in 750 newborns arrive in the "micro-preemie" window, between 22 and 25 weeks, a time when even the most erudite doctor cannot say what will happen to the child.
She started bleeding around week 20, knowing that giving birth at that time would mean she could lose her child. If she was able to hold on, there were still no guarantees -- "Our baby could die quickly, could die slowly, could suffer needlessly, could live vegetatively. She could be broken in any pocket of her body or mind." Benham documents being the mother of a preemie in a three-part series for the Tampa Bay Times titled "Never Let Go."
When she gave birth to her daughter at 23 weeks and six days on April 12, 2011, the baby was just 1 pound, 4 ounces and 11.4 inches long. "I had crazy thoughts," Benham writes about first seeing her daughter. "Should we prepare a birth announcement? What would we name her? If she died, would we get a birth certificate? Would there be a funeral? Would we get a box of ashes, and if so, what size box? Was she aware of us? Did she recognize me like I recognized her? Was she afraid? Did she wonder where I had gone? If she ever got out of this box, would she know I was her mother?"
Preemie babies might require special treatment, but they are not rare.
In the United States, one in eight babies is born early, according to the March of Dimes, which focuses on improving the health of both mothers and infants. Over the last 25 years, our premature birth rate has risen 36 percent. Worldwide, that number reaches 15 million babies who are born prematurely each year.
The risks associated with premature babies include cerebral palsy, intellectual disabilities, chronic lung disease, and vision and hearing problems, according to the March of Dimes. Women give birth prematurely for a multitude of reasons, including infection or inflammation, stress, bleeding or stretching.
A 2011 study also suggested babies born before 37 weeks can have a higher risk of mortality in their late teens, 20s and 30s. The earlier a baby is born, the greater the risk of death in early adulthood.
"The brain develops differently when it's exposed to different nutrition, to a different environment and to different stresses after birth," Dr. Casey Crump, a clinical professor of medicine at Stanford University and one of the study's lead authors, told HuffPost's Catherine Pearson. "Brain MRIs of premature infants are finding all kinds of differences, which are not always necessarily bad, but they are there." Adding, "Most young adults who were born preterm have a high level of function and quality of life. Although we found that preterm birth was linked with increased mortality in young adulthood, the absolute risk of dying was still low -- less than 1 per 1,000 people per year."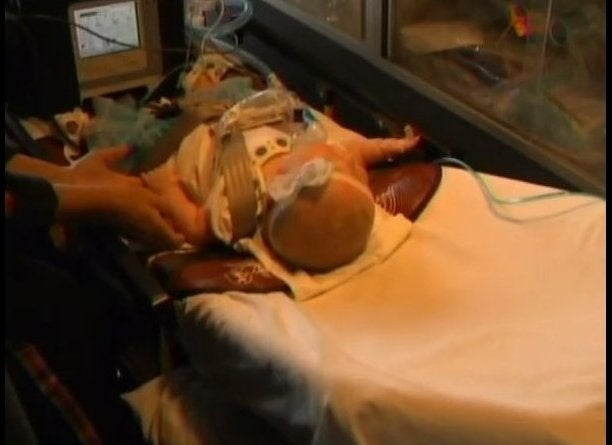 Miracle Babies
Popular in the Community