When Kelli Rowlette took a DNA from Ancestry.com, she hoped to find out about her genealogical history.
The results were more surprising than she expected: The 36-year-old discovered she had been conceived via fertility treatments, something her parents never told her.
Now Rowlette and her divorced parents, Sally Ashby and Howard Fowler, are suing retired Dr. Gerald E. Mortimer and his former employer, Obstetrics and Gynecology Associates of Idaho Falls, Idaho, for $10 million.
After Mortimer examined both of them, he diagnosed Fowler with a low sperm count and low sperm motility; Ashby was diagnosed with a tipped uterus, a condition where the uterus is tilted toward the spine,
Mortimer's suggestion to the hopeful couple was a procedure that inseminated a mix containing 85 percent of Fowler's semen with 15 percent from a donor.
According to the lawsuit, Ashby and Fowler agreed to do the operation but only if the donor had physical characteristics similar to Fowler — brown hair, blue eyes and over 6 feet tall.
The couple had the treatment nine times during the summer of 1980, but say they didn't know that Mortimer ― whose physical characteristics did not match Fowler ― was donating his own sperm until their daughter got her DNA results last July.
The family claims that Mortimer served as Ashby's OB-GYN for several years until the family moved to Washington State.
When Rowlette got the DNA results from Ancestry.com in July and saw Mortimer's name as a likely parental match, she assumed the results were flawed. That is, until she informed her parents, who remembered the doctor, according to the Daily Beast.
The parents were "devastated," and "struggled to cope with their own anguish and had difficulty contemplating the torment the discovery would cause their daughter when she found out," according to the lawsuit.
Rowlette found out the truth on her own in October when she noticed Mortimer's signature on her birth certificate.
So far, Mortimer has not commented on the allegations against him, according to the Idaho Statesman. A lawyer for the clinic said he retired years ago and that all of the current employees joined the practice after 1980.
Ancestry.com is not involved in the lawsuit, but a company spokeswoman told the Washington Post that that DNA testing "helps people make new and powerful discoveries about their family history and identity."
As a result, "people may learn of unexpected connections" unless they choose to make their DNA match settings private.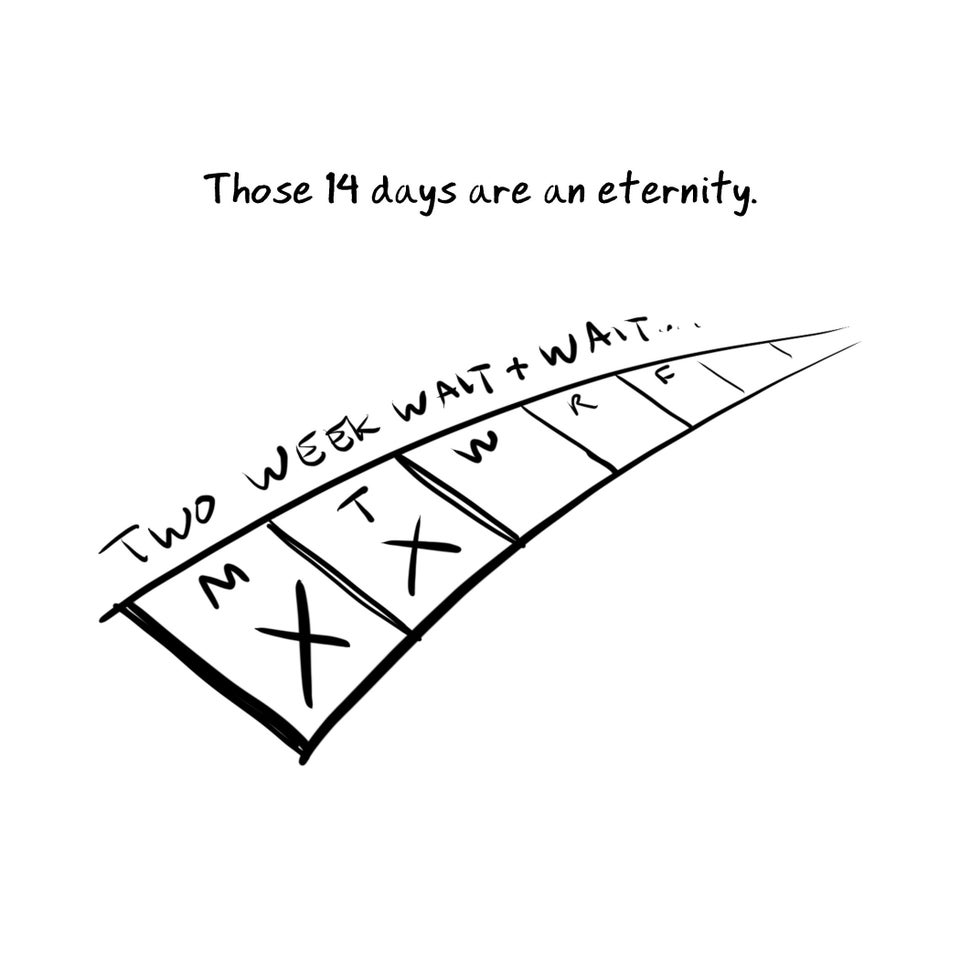 Mom Illustrates Her Fertility Struggles In Emotional Comics
Popular in the Community