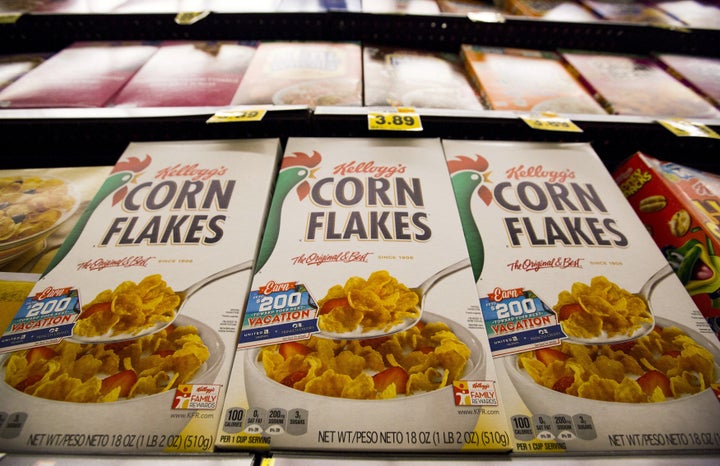 A Kellogg spokesman told The Huffington Post that consumers alerted the food company to its ads on Breitbart.
"We regularly work with our media buying partners to ensure our ads do not appear on sites that aren't aligned with our values as company," Kellogg spokesman Kris Charles said. "This involves reviewing websites where ads could potentially be placed using filtering technology to assess site content. As you can imagine, there is a very large volume of websites, so occasionally something is inadvertently missed."
Breitbart did not immediately return a request for comment. Its executive chairman, Steve Bannon, has been named chief strategist and senior counselor to President-elect Donald Trump.
Kellogg is only the latest company to sever relations with Breitbart, whose incendiary headlines include "Birth Control Makes Women Unattractive And Crazy" and "Bill Kristol: Republican Spoiler, Renegade Jew." Last week, the massive ad distributor AppNexus deactivated Breitbart's access to its advertising tools. Other companies to pull advertising from the site include Allstate, Nest, EarthLink, Warby Parker and SoFi, Bloomberg reported.
UPDATE: Nov. 30 ― Breitbart launched a #DumpKelloggs counter-campaign Wednesday afternoon in response to the company removing advertising from the site.
In an article published on the site, Breitbart editor-in-chief Alexander Marlow encouraged readers to boycott Kellogg products and described the decision to pull advertising as a "spit in the face" of readers:
"Breitbart News is the largest platform for pro-family content anywhere on the Internet. We are fearless advocates for traditional American values, perhaps most important among them is freedom of speech, or our motto 'more voices, not less.' For Kellogg's, an American brand, to blacklist Breitbart News in order to placate left-wing totalitarians is a disgraceful act of cowardice. They insult our incredibly diverse staff and spit in the face of our 45,000,000 highly engaged, highly perceptive, highly loyal readers, many of whom are Kellogg's customers. Boycotting Breitbart News for presenting mainstream American ideas is an act of discrimination and intense prejudice. If you serve Kellogg's products to your family, you are serving up bigotry at your breakfast table."
Before You Go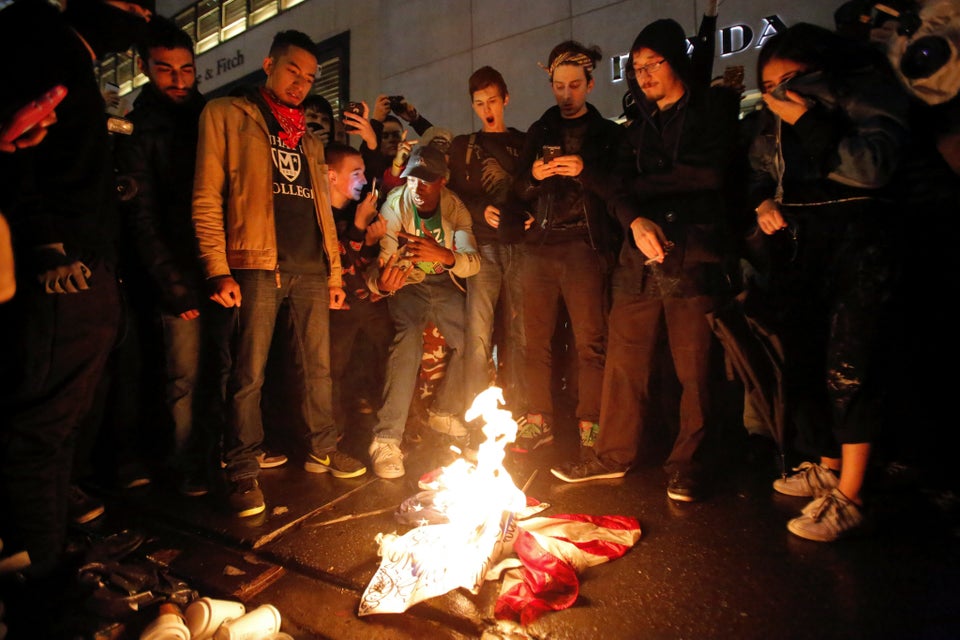 Donald Trump Win Sparks Protests Nationwide
Popular in the Community