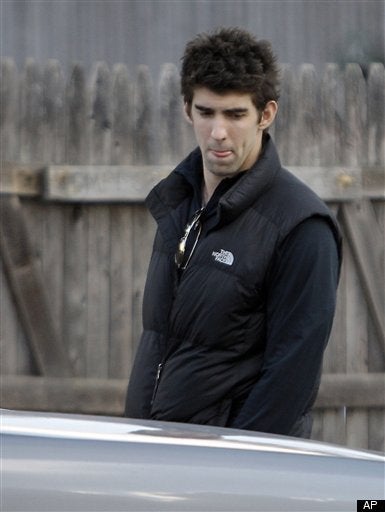 The Kellogg Company may have thought it was making the smart public-relations play by announcing it was not renewing its contract with Michael Phelps, the Olympic gold-medalist photographed taking a bong hit at a South Carolina party.
Kellogg customers, it turns out, are more interested in that decision than they are concerned about the ongoing peanut butter recall.
The Huffington Post placed a call to Kellogg Friday evening to find out more about their marijuana policies, and was greeted with this recording:
"Thank you for calling the Kellogg Company. If you would like to share your comments regarding our relationship with Michael Phelps, please press one to speak to a representative. If you're calling about the recent peanut butter recall, please press two now. Otherwise, press three or stay on the line. Thank you."
So far, three drug-policy reform groups - the National Organization for the Reform of Marijuana Laws, Students for Sensible Drug Policy and the Drug Policy Alliance - have all called for a boycott of Kellogg products until Phelps is rehired. The groups have encouraged their members to reach out to Kellogg to share their opinions.
UPDATE II: The Marijuana Policy Project is jumping into the boycott fray. "Our members are as angry about this as I've ever seen them. We've been besieged by emails and phone calls from people wanting to boycott Kellogg's over the stupidity and unfairness of its action, so we will indeed be joining a boycott. This is a company that didn't mind that Phelps had a conviction for drunk driving, an illegal act that could actually have killed someone. For them to dump him for relaxing with a substance that's far safer than beer -- less addictive, massively less toxic, and overwhelmingly less likely to make users violent or aggressive -- is reprehensible. While boycotts are notoriously hard to pull off, the consumers who have made marijuana the number one cash crop in America represent a silent force that may just have been awakened big-time," said spokesman Bruce Mirken.
For more on the Phelps marijuana controversy, visit here.
Popular in the Community