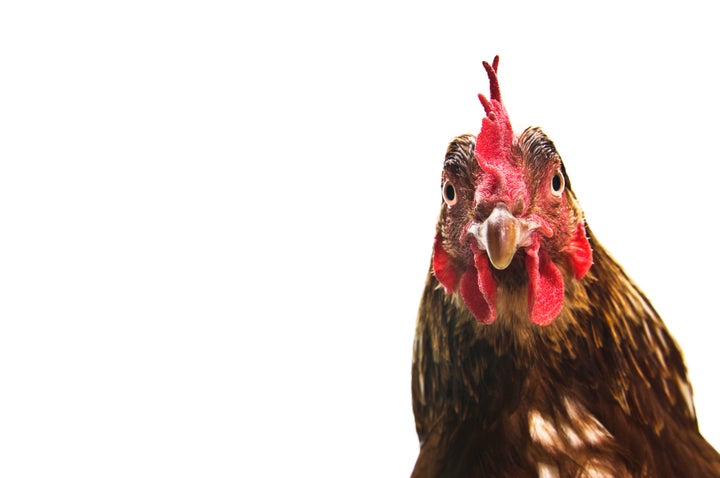 Two more major companies have committed to a more humane future by promising to use only cage-free eggs.
OK -- they won't actually be doing this until 2025. But it's still good news.
Kellogg's and TGI Fridays both released statements on Thursday announcing that within a decade, they'll be sourcing their eggs only from suppliers whose hens are cage-free.
It sounds like a long time away -- especially if you're one of the estimated 273 million egg-laying hens in this country. (In which case, congratulations on learning how to read.) But animal advocates say this is an important move and a strong signal to egg producers that today's cruel farming practices have a short shelf life.
"The impact of these policies is that no egg producer in their right mind will continue locking chickens in cages, which represents an earth-shattering turnaround in the industry," said Matt Prescott, senior food policy director for the Humane Society of the United States.
Both Kellogg's and TGI Fridays also said they are moving toward eliminating another stomach-turning practice, pig gestation crates, from their respective supply chains, in an effort to fulfill the growing demand for better-treated animals.
"Today's announcement allows us to lead positive change in a way we know gives consumers more of what they want from brands and companies -- a strong focus on social responsibility," said Paul Norman, president of Kellogg North America, in a news release.
"Animal welfare is important to Fridays and our guests and we believe this announcement reflects that commitment," he said in a press release. "Our company believes in operating responsibly in all aspects of our business, and ensuring a responsible supply chain is one way we can demonstrate that."
So, maybe with a little pressure -- hint, hint, all you eaters of cereal and attendees of happy hours -- these aims can be achieved a bit more quickly.
"When it comes to getting animals out of deplorably cruel conditions, of course the quicker the better. And we're always working with companies to help them set initial timelines and speed up existing timelines," Prescott told The Huffington Post. "American consumers simply don't want animals locked in tiny cages for their entire lives, and this is one way to better align the food system with those expectations."
Get in touch with this reporter at arin.greenwood@huffingtonpost.com if you have an animal story to share.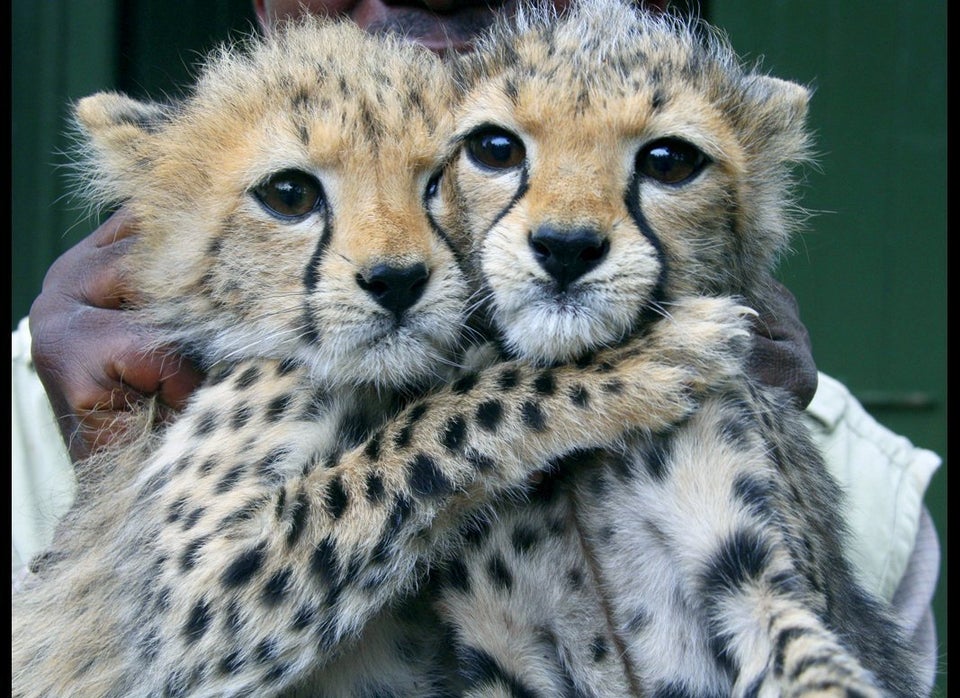 Baby Animals
Popular in the Community