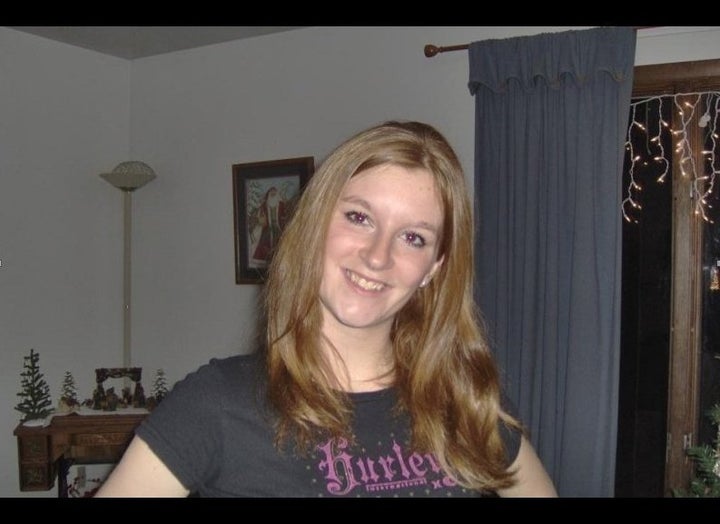 Authorities in north-central Indiana have charged Travis Funke in the death of Kelly Armstrong, a mother of one who was reported missing in September. The latest development, however, is less than ideal, according to family members with whom The Huffington Post spoke.
"He was charged with voluntary manslaughter. They said her death occurred 'under a sudden heat.' He faces 45 years, with 10 suspended, but could be out in 17. No, that's not justice. That's not justice at all. We still don't even have my sister to bury her," said Armstrong's sister, Shelly Rush.
Armstrong's father, David Armstrong, is equally upset by the manslaughter charge -- something he feels is a slap in the face.
"I just don't think [the authorities] handled this case correctly and properly from the beginning," Armstrong said. "This is not a case of manslaughter. It was premeditated murder."
Armstrong, mother of a 2-year-old son, has been missing since August 2011. She and Funke lived together with their baby. Rush said family members became concerned after not hearing from Armstrong and not getting clear answers from Funke.
Rush said she called the Kokomo Police Department to check on her sister's welfare. After officers were unable to make contact with Armstrong, Rush filed a missing person report on Sept. 26.
"The next day they went to the trailer with a search warrant," David Armstrong said. "They went in the trailer. Kelly was not there but they found blood in the trailer -- supposedly from Funke cutting his wrist. Attorneys I have spoken to since then said that the trailer should have been sealed and considered a crime scene, but [police] did not do that."
"Three days after [Funke's] arrest, some teenagers broke in the back door of their trailer and had a party," Armstrong said. "We don't know what they took. The following week I went to the trailer. There were three policemen there. I asked what they were doing and they said Funke's mom was in the trailer getting some of his stuff. I saw three suitcases sitting in the middle of the floor [and noticed] the washing machine was running."
In a probable cause affidavit filed Tuesday by Howard County Prosecutor Mark McCann, it is stated that investigators interviewed Funke's cellmate on Oct. 7. The man is identified in court documents as Daniel Wagner. The inmate allegedly told police that "Funke told him that he killed Kelly Armstrong and he was concerned about evidence that could still be in their trailer," the affidavit states.
The affidavit makes no mention of an application for a search warrant following Wagner's alleged statements.
On Nov. 2, investigators interviewed a friend of Funke's who said Funke told him he had killed Armstrong with a hammer. The friend said he saw bloodstains in the couple's trailer and said that Funke had asked him to help dispose of evidence. The friend said he refused, according to the affidavit.
After investigators spoke with Funke's friend, they secured a search warrant for the trailer. According to the affidavit, detectives found a green-handled hammer that Funke's friend had described as the alleged murder weapon. Investigators also located "two large dark stains on the carpet in the south bedroom and two large dark stains on the carpet in the living room." The stains were collected and sent off for evidence. It was later revealed the stains were blood that was a 99.9 percent match for Armstrong.
"Why did they wait until November to get a warrant to go in that trailer? Why did they not do anything after his cellmate told them he had confessed? The [blood stains] on the carpet, walls and everything -- those should have been found immediately," David Armstrong said.
Kokomo police declined to discuss details of the case Wednesday and referred calls to McCann, the Howard County Prosecutor. Contacted by The Huffington Post, McCann declined to comment.
According to the affidavit, police interviewed Funke on Jan. 6 with his attorney present. During that interview, he allegedly told investigators he killed Armstrong around the first of July.
"[Funke] stated that he and Kelly had been fighting for three days ... Funke stated that he fell asleep on the couch and he awoke to Kelly hitting the couch with a hammer. Funke stated that he believes that Kelly hit him on the head with the hammer and knocked him out. Funke stated that, when he came to, Kelly was dead on the floor and bleeding from the head. Funke said that he has memories of hitting her in the head with a hammer but thought that it was a dream," the affidavit reads.
Funke allegedly said he placed a plastic bag on Armstrong's head, wrapped her in a tarp and put her in a trash tote. The garbage container was supposedly picked up later that same day.
Looking through records from the trash pickup company, authorities determined Armstrong's body had likely been placed in the trash can on July 8. Investigators checked logs at the Wabash Valley Landfill in Wabash -- the waste facility where the garbage was dumped that day -- and spent six days sifting through 6,000 tons of trash. They were unable to locate Armstrong's remains.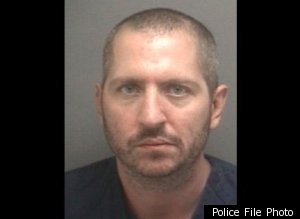 David Armstrong said he doubts Funke's version of events and said he believes police spent nearly a week searching the wrong spot in the landfill. According to Armstrong, his daughter was alive well after July 8. The distraught father said he has proof to back that up.
"We have phone records that show on July 20 [and] 22 and [on] Aug. 2, Kelly called my daughter Shelly," Armstrong said. Because of that information, the dump logs police used to define the search area would have pointed them toward the wrong location, Armstrong explained.
"Police have officially stopped looking for her," Rush added. "My problem is they have not found any part of my sister. They have not found one [human] bone, but they found chicken bones and steak bones."
Rush said she is dismayed by what she perceives as a lack of sensitivity on behalf of members of the police department. She said she experienced insensitivity recently when talking to Kokomo Police Capt. Teresa Galloway.
"Galloway told me I have to accept the fact that I may never find my sister. I told her that was unacceptable and she said I was being unreasonable -- that I cannot expect them to find all of my sister's remains. I said 'I'm not asking you to find all of my sister, I'm asking you to find some of my sister so I can bury her.' She said, 'Well this is the way things are going to be and you're just going to have to accept the facts.'"
Galloway did not deny making the statement to Rush.
"Well, that's always a possibility ... that you might not find somebody," Galloway told HuffPost.
According to Kelly Jolkowski, president and founder of the Omaha, Neb.-based nonprofit Project Jason, it is not uncommon to see an emotional disconnect occur between law enforcement and families of the missing.
"It's something we hear about now and then," said Jolkowski, whose organization assists the families of missing adults and children.
"There is a tremendous amount of emotion involved in a missing person case," Jolkowski continued. "Authorities really need to think about what they are saying before they say it. They should ask themselves, 'Is it a helpful statement? Is it a harmful statement? Is it potentially harmful?' If so, let's not say it. There is a balance that can be struck between providing the information needed and considering the emotional state of the families," Jolkowski said.
Incidentally, Jolkowski is currently attending a conference about missing persons being held at Fox Valley Technical Institute in Wisconsin. The conference provides training for law enforcement and those who work on behalf of the families of missing persons.
"Sensitivity training should be required for all members of law enforcement," Jolkowski said. "Law enforcement will then be able to better understand what families can be going through."
While Armstrong's family is upset about the way their loved one's case has been handled, they are more concerned right now with locating her remains.
"She is laying out there somewhere and we need to find her," Rush said. "It's going to cost my family a lot of money to bring in professionals to continue searching, but we have to do it."
Funke, who is being held on a $500,000 bond, will appear in Howard Superior Court on Feb. 28 to face his voluntary manslaughter charge.
Anyone with information is asked to contact Kokomo police at 765-459-5101.
OTHER MISSING PERSON CASES:
PHOTO GALLERY
Missing People
REAL LIFE. REAL NEWS. REAL VOICES.
Help us tell more of the stories that matter from voices that too often remain unheard.
BEFORE YOU GO