Senate Majority Whip John Cornyn (R-Texas) last month raised serious concerns about Donald Trump's presidential bid, warning that the brash real estate mogul could become an "albatross" around the necks of the party's congressional candidates in November.
On Wednesday, Republicans got of taste of how this could happen.
Senate Majority PAC, the liberal-leaning outside group tasked with regaining a Democratic majority in the Senate, released a television ad targeting Sen. Kelly Ayotte (R-N.H.) for refusing to consider anyone President Barack Obama nominates to replace the late Supreme Court Justice Antonin Scalia.
The 30-second spot, slated to air for one week in New Hampshire, ties Ayotte directly to Trump by using video of the GOP presidential front-runner calling for the Senate to "delay, delay, delay" consideration of the nominee.
"Donald Trump wants the Senate to delay filling the Supreme Court vacancy so he can choose the nominee next year. And Senator Kelly Ayotte is right there to help," says the ad's narrator. "Ayotte joined Trump and party bosses in refusing to consider any nominee, ignoring the Constitution."
The ad could have some impact in New Hampshire. Ayotte is up for re-election, and is seen as vulnerable due to her soft approval numbers. According to a Public Policy Polling survey released last month, New Hampshire voters support filling the Supreme Court vacancy this year, 59 percent to 36 percent. An even higher percentage of New Hampshire voters -- 78 percent -- believe the Senate should wait to see who Obama nominates before deciding whether he or she should be confirmed.
Republicans -- including Ayotte -- took a hardline stance immediately after Scalia's death last month, opposing meetings with or hearings on any nominees until a new president enters the White House next year.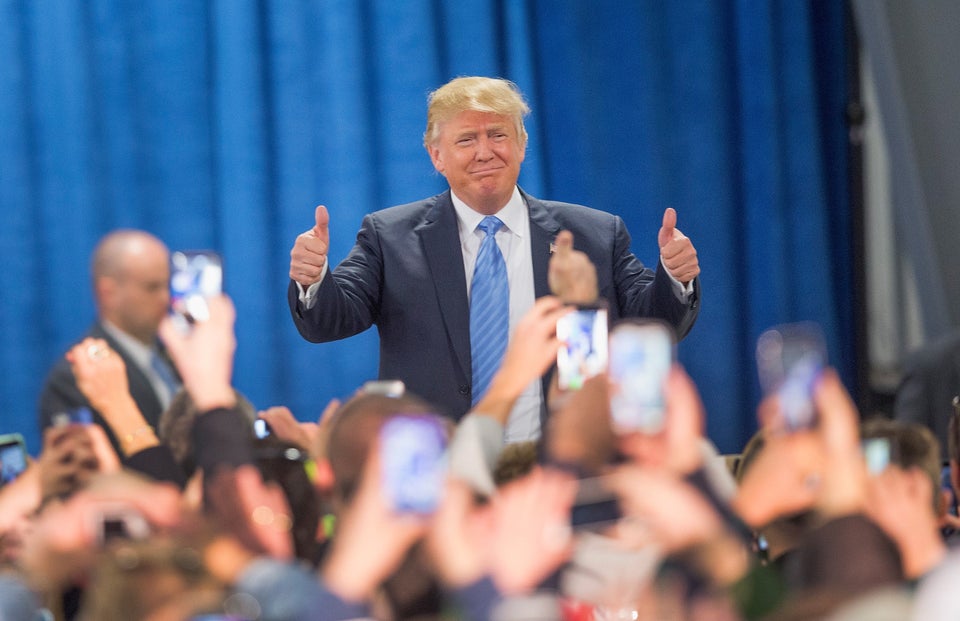 Donald Trump On The Campaign Trail