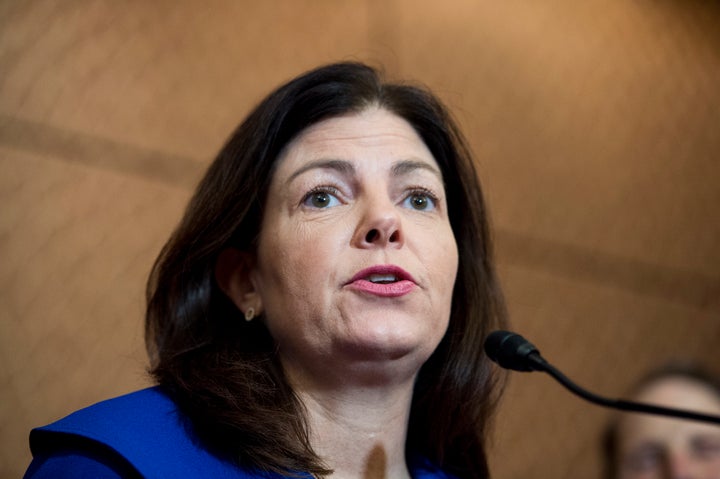 WASHINGTON -- Sen. Kelly Ayotte (R-N.H.), one of the most vulnerable senators up for re-election, is running a new campaign ad suggesting she voted for new gun background checks. But she didn't -- and a gun violence prevention group led by former Rep. Gabby Giffords (D-Ariz.) is calling her out.
Giffords' group, Americans for Responsible Solutions PAC, started the tussle with Ayotte last week by releasing an ad highlighting the GOP senator's April 2013 vote against a proposal that would have closed the so-called "gun show loophole" -- a gap in federal law that allows people to buy guns online or at gun shows without a criminal background check. That includes felons, domestic abusers and dangerously mentally ill people in some states.
"Sen. Kelly Ayotte voted against more background checks," says the ad's narrator. "She stands with the Washington gun lobby. They fund her campaigns."
A day after the ARS ad came out, Ayotte responded with her own ad, called "Trust," featuring local police chiefs defending her record on gun safety. Chief Al Brackett of Atkinson singles out her work on background checks.
"When you see those false ads attacking Kelly Ayotte, remember the truth," Atkinson says. "Kelly's voted for background checks, with more prosecutions and tougher penalties on criminals."
But that's misleading at best and straight-up false at worst. Ayotte's vote against the so-called Manchin-Toomey proposal in 2013 -- one of her most significant as a senator -- marked an end to the Senate's last major push to combat gun violence. The measure was a rare bipartisan effort, led by Sens. Joe Manchin (D-W.Va.) and Pat Toomey (R-Pa.), and it came in response to the shooting massacre at Sandy Hook Elementary in Newtown, Connecticut. It failed 54-46, six votes shy of the 60 needed to advance it.
So what is her ad talking about? In tiny print, it cites a vote she made on another bill, known as the Protecting Communities and Preserving the Second Amendment Act of 2013. That legislation, which was backed by the National Rifle Association, did nothing to expand background checks. Instead, it called for better enforcement of the current system, along with some provisions targeting gun traffickers and straw purchasers.
ARS PAC released a follow-up ad on Friday accusing the New Hampshire senator of misleading people on her vote. The group is backing Ayotte's Senate challenger, Democratic Gov. Maggie Hassan.
"It is time to hold her accountable for her irresponsible votes," said Zach Stewart, the political director for ARS PAC. "While Senator Ayotte ignored her constituents and voted to protect the loopholes that let felons and domestic abusers get guns with no questions asked, Governor Hassan will be strong voice in the United States Senate for responsible steps that help keep guns of the wrong hands and save lives."
Ayotte's spokeswoman Liz Johnson stood by the importance of the gun-related measure Ayotte did vote for.
"New Hampshire law enforcement trust Kelly Ayotte to keep us safe, because they know she voted to strengthen background checks and encourage states to submit relevant mental health records into the system, increase prosecutions of those who try to buy guns illegally, and keep guns out of the hands of terrorists," Johnson said. "Voters won't be fooled by misleading attacks from Governor Hassan's Washington special interest allies who are desperate to distract from her repeated absences from the state."
Before You Go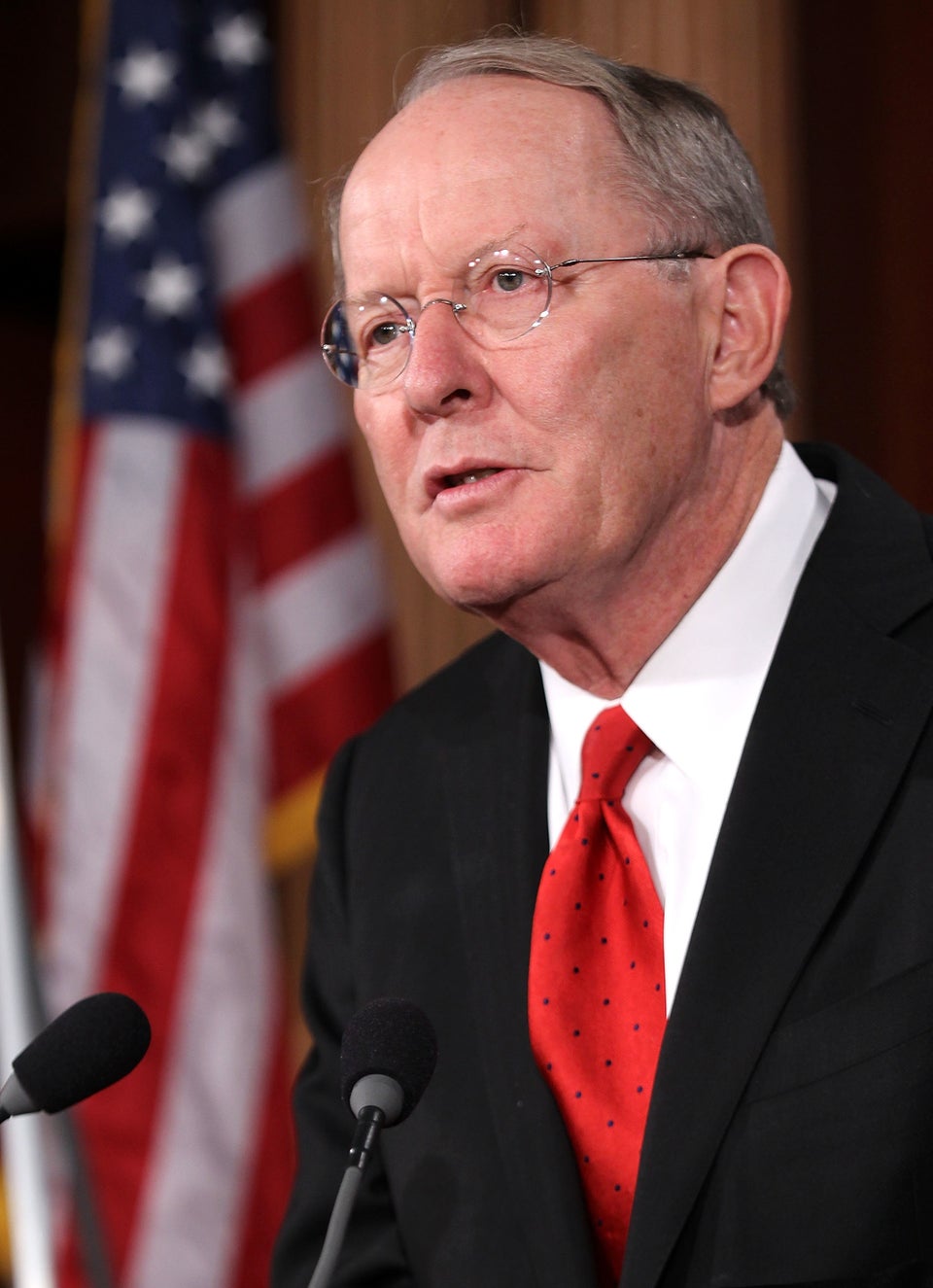 Senators Who Voted NO On Background Checks
Popular in the Community