WASHINGTON -- Sen. Kelly Ayotte (R-N.H.) explained Thursday why she voted to support legislation by her Democratic counterpart, Sen. Jeanne Shaheen (D-N.H.), despite a call from a fellow Republican who opposed the bill.
"I just did what I thought was best based on my state and voted the way I thought I should," Ayotte told The Huffington Post.
Scott Brown, a former Republican senator from Massachusetts, is running in New Hampshire against Shaheen, one of the authors of energy efficiency legislation known as Shaheen-Portman. HuffPost reported on Tuesday that Brown had urged Senate Republican leadership to block the bill from moving forward so as to deprive Shaheen of a legislative victory.
Ayotte was one of only three Republicans who voted on Monday to advance the largely uncontroversial bill, along with Sen. Susan Collins (R-Maine) and the bill's other author, Sen. Rob Portman (R-Ohio). Even some Republicans who had sponsored the legislation voted to block it. "People make their own decisions," Ayotte said.
She added that the conversation with Brown was cordial. "I told him what my position was on it and he didn't push me on that," she said.
Immediately after the bill was blocked by Republicans, the New Hampshire Republican Party released a statement saying its demise proved that Shaheen does not deserve to be reelected.
"Senator Shaheen has called the Shaheen-Portman Energy Efficiency Bill her 'defining' legislation," the statement said. "But after its defeat, Senator Shaheen doesn't have a single legislative accomplishment to run on as she seeks re-election. It's time to end Jeanne Shaheen's failed tenure in the Senate and replace her with a responsible Republican who can get results for New Hampshire."
Whatever results Brown plans to get for New Hampshire, his lobbying undermined the reason his campaign gave for opposing Shaheen-Portman. "Scott Brown was concerned that Senator Shaheen was refusing to allow a vote on the Keystone pipeline, a commonsense and bipartisan project that would immediately create thousands of jobs and lessen our dependence on foreign oil," Brown spokeswoman Elizabeth Guyton said in a statement.
But in fact, Senate Majority Leader Harry Reid (D-Nev.) has said the only way he'd allow a vote on the Keystone XL pipeline was if senators voted to move forward with Shaheen-Portman. Reid said this week that his offer still stands: If Republicans will allow debate on the energy efficiency bill, there will be a vote on Keystone XL.
"He was here two years and he seems still not to understand the legislative process," Sen. Chuck Schumer (D-N.Y.) said of Brown, speaking to reporters Wednesday on Capitol Hill. "By killing the Shaheen bill, he also killed a vote on the pipeline. He seems to have a pattern of saying one thing publicly and doing something else internally, and it always seems to catch up with him."
The Shaheen-Portman bill includes incentives, opportunities and funding to improve energy efficiency in commercial buildings, houses, and appliances, but does not impose any mandatory standards. It would spur the creation of 190,000 jobs, save the country $16.2 billion a year on energy bills by 2030, and reduce planet-warming greenhouse gases, according to the American Council for an Energy-Efficient Economy.
Several leading energy groups have endorsed the bill, including the American Chemistry Council, the American Gas Association, and the Earth Day Network. The broad coalition came to support the bill after several years of extensive negotiations.
Ayotte's comments about Brown may damage his chances in the campaign, which at first blush appears counterproductive for Ayotte, a fellow Republican. But Brown's action helped undermine a bill Ayotte wanted passed and, perhaps more importantly, Ayotte faces her own reelection in 2016, a presidential year in which she'll need some Democratic support. How aggressively Ayotte campaigns on behalf of Brown will surely play a role in Shaheen's thinking about how to position herself between Ayotte and her Democratic challenger in 2016 -- if Shaheen is reelected.
The headline on this article was edited after publication to more fully reflect the conversation with Ayotte. Her communications director confirmed that the new headline is accurate.
Before You Go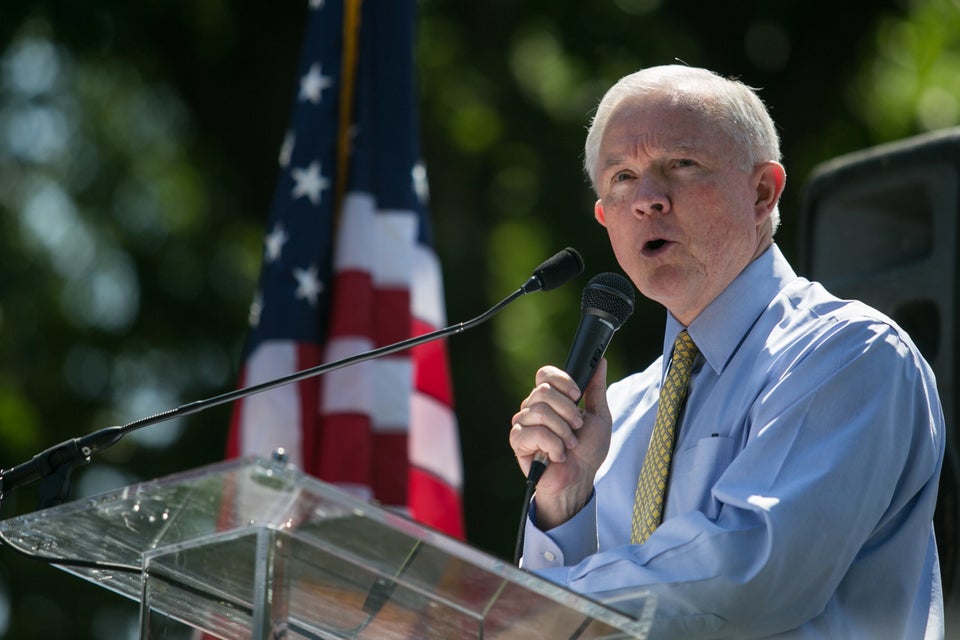 Senate Seats Up For Grabs In 2014
Popular in the Community