Kelly Bensimon has been known to have a meltdown or two on the set of "The Real Housewives Of New York City," but the model seemed to be feeling pretty good about herself during her book launch last night in Las Vegas. The reality star decided to forego actual clothing and showed up in a fringe cutout bathing suit.
"I Can Make You Hot," Bensimon's fourth book, is a diet and lifestyle guide for those wishing to obtain the 43-year-old supermodel's physique. "Spend seven days with me and my expert friends and we'll have fun with exercise, eat better, dress amazing, have more fun and smile through a life that's too short," Kelly said in a press release announcing the new project.
Now that the book's finally here, the author seems to be trying to display the whole "hot" theme, which would make her outfit at the launch pretty appropriate. Kelly posed on the red carpet in the racy swimsuit and purple stilettos with minimal makeup and beachy waves.
She does look pretty amazing for her age (or any, really), but we're still on the fence about whether or not we'll be giving her new book a thorough read. Does her "I Can Make You Hot" outfit make you want to go out and buy the book? See more models who've ventured into other fields!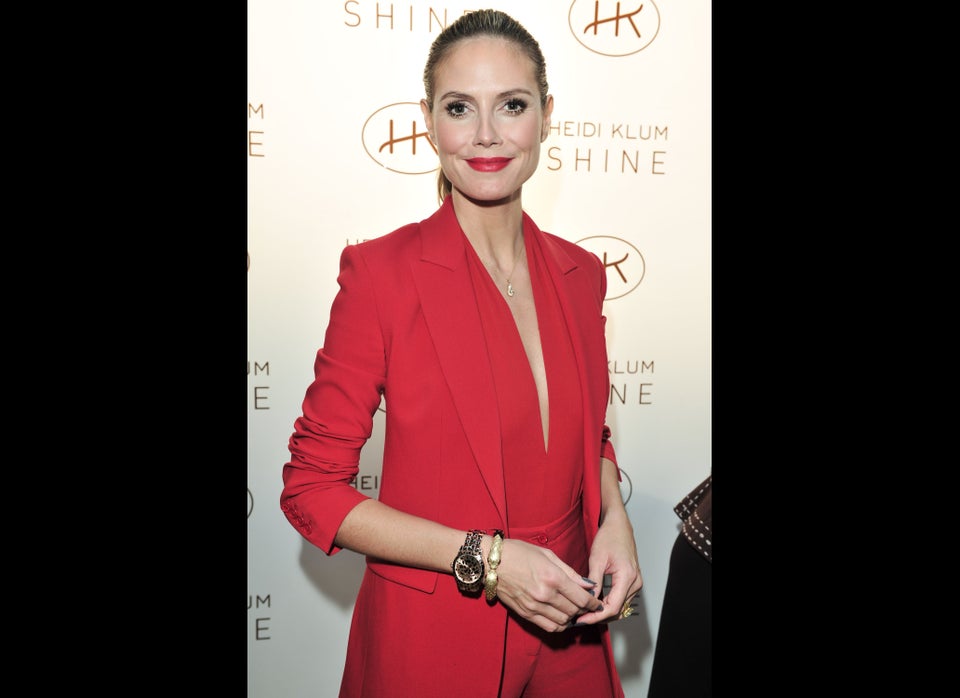 Models With Lines On The Side
Related