'Real Housewife' Kelly Bensimon shows off her "curvaceous" bikini body on the pages of In Touch.
"I'm 41 and proud of it!" she says. "I like that I'm curvaceous."
The magazine's poll shows that the majority of readers don't find Kelly hot, although men appreciate her bikini body a lot more than women do. What do you think?
PHOTO: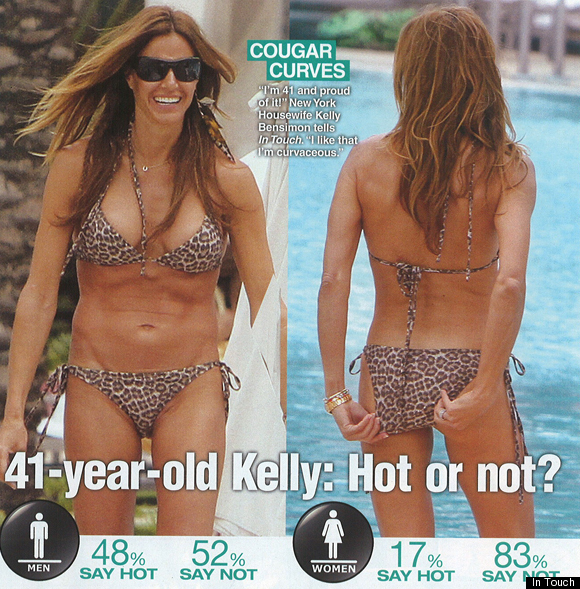 Popular in the Community