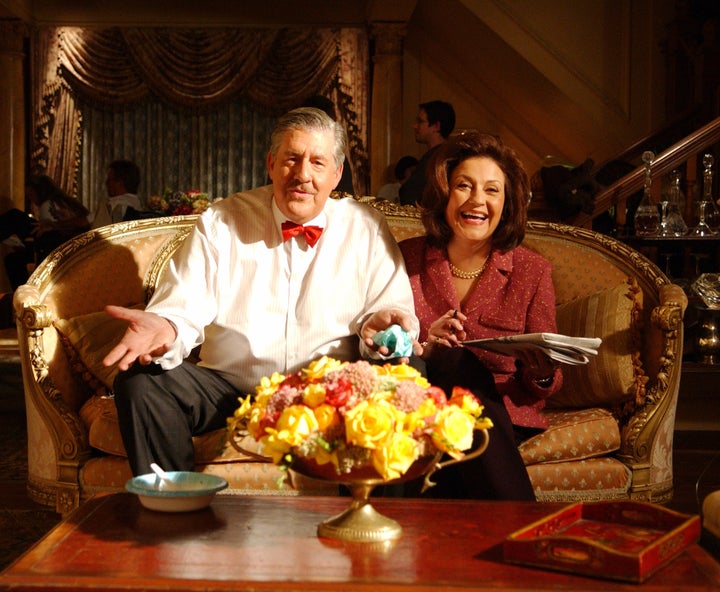 OK, well we guess Lorelai "Trix" Gilmore was the OG Gilmore girl, but she could never hold a candle to Emily.
For Kelly Bishop, Herrmann's TV wife and close friend off-screen, heading into the highly anticipated revival is a bittersweet experience. Richard and Emily Gilmore were almost inseparable throughout the series' seven-season run (take THAT Pennilyn Lott), so to imagine one without the other is like a coffeeless Lorelai or Miss Patty minus a dance studio. Just plain wrong.
"We so miss him. We've missed him since we found out he had died," Bishop told Michael Ausiello in an exclusive interview with TVLine. "It's going to be very hard doing it without him, because he and I were buds on the show."
When we pick up with Emily in the first of four seasonally-themed episodes, the Gilmore matriarch and now widow will be heading into unchartered territory.
Well, because of the fact that Emily lost her husband, she's kind of a raw nerve. In a desperate attempt to push through [her grief], she blows between right on the edge of losing it to almost being a little manic. I recall doing something very similar when I lost my mother; I was quite devastated. I suddenly got into this mode of getting things done and getting things done right. I was manic and aggressive and pushing, pushing, pushing -- because, if you stop, you're going to cry. So you don't stop. And I see that in Emily. [Richard] is certainly a presence, especially in that first script. And Ed's probably going to be hovering around the set a bit and watching over us. I really do believe that. Because he really loved the show.
In Richard's absence, the character will be forced to develop in a way that might not have been possible otherwise. Bishop is anxious to explore what motivates her ... how shall we put it ... prickly counterpart by finally answering questions like, "Why is this woman like this? Why is she so hard?"
"Emily was so locked into her way of life," Bishop revealed. "I finally decided that she is weirdly insecure … I think I would like to see her, since she has been thrust into this [widow] situation, grow a bit."
However, fans of Lorelai and Emily's famous mother-daughter bickering fear not. There will be plenty of conflict between the two when the "Gilmore Girls" debuts on the streaming service.
"Let's face it, good comedy and good drama always comes from conflict. And there always has to be conflict between me and Lorelai," she continued. "[Emily's] a very confused woman in a lot of ways. She's secretly very proud of Lorelai, and yet she's really mad at her, ever since she was 16 and got pregnant. She's still holding on to that."
As for the rest of the Gilmore gang, Bishop promises the return of some of your faves (heeeeeey, Paris) and gives us hope that the revival won't disappoint our admittedly sky-high expectations.
"These scripts are good. They're really good," she assured Ausiello. "And bringing back all of those characters is so delicious. Like Gypsy; I always loved Gypsy. And Paris is a hoot. It's unbelievable what Amy has written for Paris. People are going to have so much fun with it."
Now let's take a trip down memory lane all the way back to Richard and Emily's second wedding during the 100th episode of the series.
"For tonight, and tonight only, my name is Bill and this is our song." 💞
Head over to TVLine to read the rest of Bishop's Q&A.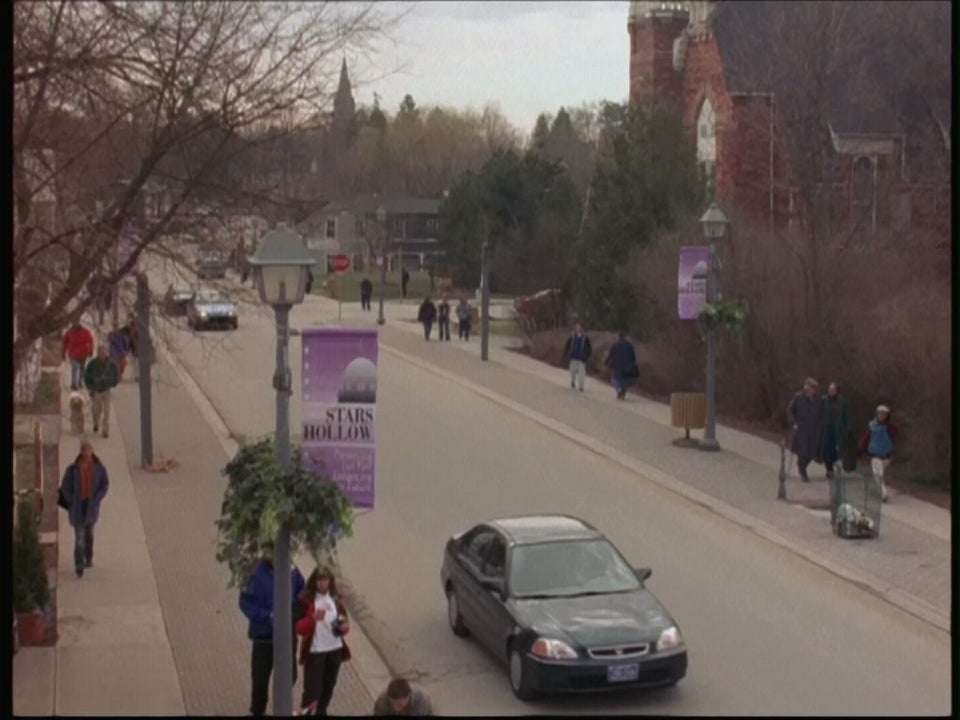 The 18 Most Important "Gilmore Girls" Episodes

Support HuffPost
The Stakes Have Never Been Higher
Popular in the Community