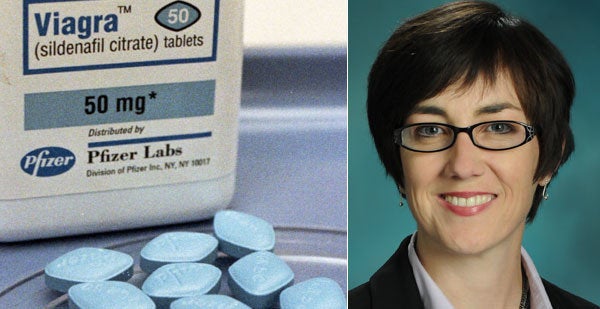 The committee, which is supposed to deal with livestock and farming issues, has a history of taking up controversial social issues as a way of pushing conservative policies to the floor. The committee has previously debated gambling, abortion and even state gun laws.
"When the ultrasound bill was introduced, I talked about desire to put something in that was reciprocal," Cassidy told Royce, according to Stuff Queer People Need To Know. "If we were to require informed consent for potential erectile dysfunction patients on the potential side effects and treatment of those side effects, it would be a reasonable balance."
Cassidy added that the reason these bills pass through the agriculture committee is because it is "conservative enough to move the bills to the floor."
The American Civil Liberties Union of Illinois calls the regulations "excessive and medically unnecessary" and will hold a "Women are not livestock" rally in Springfield on Tuesday -- when the Agriculture and Conservation Committee will hear the Ambulatory Surgical Treatment Center Act amendment.
"House Bill 4117 (which we saw last year) creates a series of new, burdensome regulations, unrelated to protecting health, for facilities that perform abortions regulations that will cause many, if not most, of the Illinois' abortion providers to shutter their facilities," the ACLU wrote on its website. "This is, of course, the aim of the anti-abortion zealots who propose this bill which will be heard in the Agriculture Committee (along with measures on tethering dogs and boat safety). The hearing of this bill in the Ag Committee insults all who care about women's health."
"While this is a completely legal tactic, and does not violate House Rules, it's not a good government approach to passing laws," the BGA wrote. "Taxpayers rely on lawmakers to make good public policy decisions."
Related
Popular in the Community