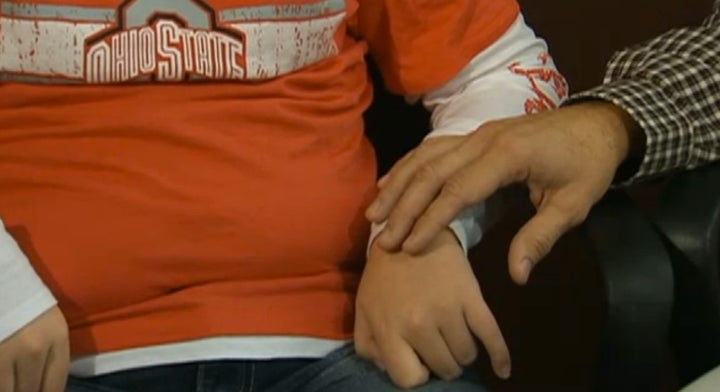 "No wonder you don't have friends."
"No wonder nobody likes you."
Most would assume comments like those were the result of your typical playground bullying between children. Awful, but almost unavoidable. In the case of a 14-year-old special needs student at Miami Trace Middle School in Ohio, however, the abuse actually came from a teacher, and a former teacher's aide last spring, WBNS reported.
After continuous complaints from the girl, her parents decided that before they took action, they needed proof ... and hid a tape recorder in their daughter's clothing. What they picked up has sparked shock and outrage -- the educators were calling the child lazy and dumb.
"Don't you want to do something about that belly," the recording obtained by WBNS reveals former teaching aide Kelly Chaffins saying to the student.
"Yes," the girl responded.
"Well, evidently you don't because you don't do anything at home," Chaffins said. "You sit at home and watch TV."
Audio also reveals the girl was made to run on a treadmill while the speed increased. Since presenting the school with the evidence against the pair, district officials demanded Chaffins resign, which she did, but not Wilt.
Miami Trace Superintendent Dan Roberts told the station Wilt's involvement with the alleged abuse "did not meet what the educational aide had done."
According to a consent agreement signed by Wilt and the state's superintendent of public instruction, she "engaged in conduct unbecoming to the teaching profession when she made inappropriate comments to a student with disabilities and allowed a co-worker to make inappropriate comments to a student with disabilities," the Columbus Dispatch reported.
Instead of resignation, Wilt will undergo a probation period, as well as eight hours of mandatory training in "how to recognize child abuse and stop bullying."
The girl's parents sued, and the school district subsequently paid $300,000 in damages.
After a law allowing verbal bullying in schools by teachers and students as long as it was backed by religious beliefs or "strong moral convictions" was passed in the Michigan state Senate, lawmakers in the house have responded to a wave of controversy and vowed to make changes that "provide protection to all students."
Popular in the Community