Wrap them up and stick them under the tree!
With a successful new holiday album under her belt and a baby on the way, Kelly Clarkson is in the holiday spirit -- and it certainly shows.
The "Wrapped in Red" singer tweeted a delightfully awkward Christmas family photo with the message "Merry Christmas from the Blackstocks!"
In the photo, Santa looks satisfied after wrapping up Kelly, her husband Brandon Blackstock, step-children Savannah and Seth, and their two pooches in festive holiday lights and red cloth.
Kelly took Blackstock's last name after their October wedding, but she continues to use the surname "Clarkson" for career-related matters.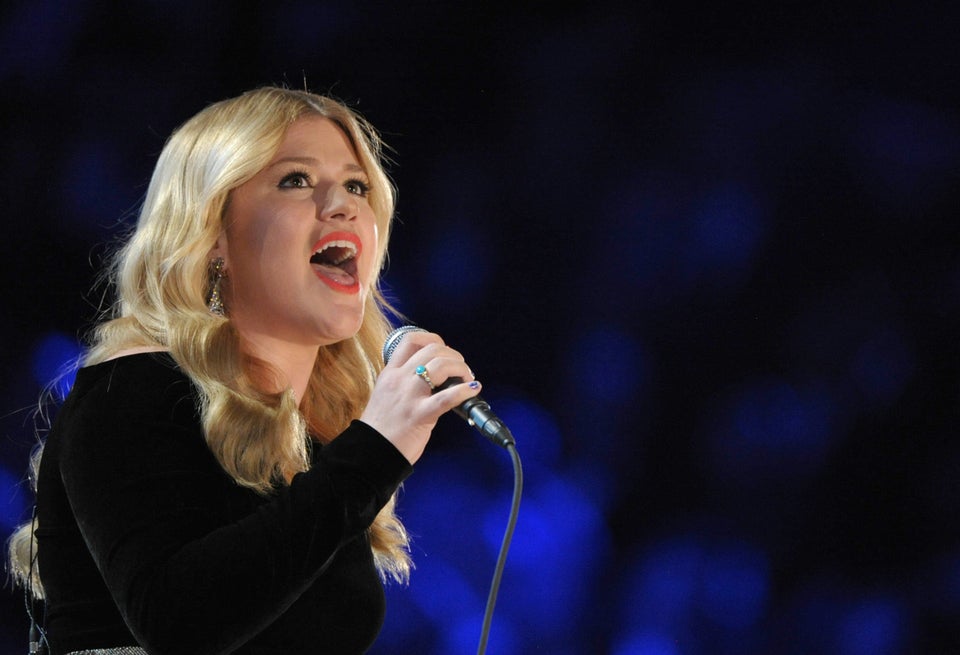 We <3 Kelly Clarkson
Popular in the Community