"I'm so happy for her!" the 36-year-old "Stronger" singer said. "I didn't know a lot of the situations that were happening behind the scenes."
"It's a really cool thing [she did]. I was emailing her, because I was like, 'It's so important that you talk about it,'" Clarkson said of Underwood, tears welling in her eyes. "I know you don't have to, because it's a hard thing to do, but it makes women who feel inferior, or feel like something's wrong with them, it makes them feel comfortable, and [know] that people go through it."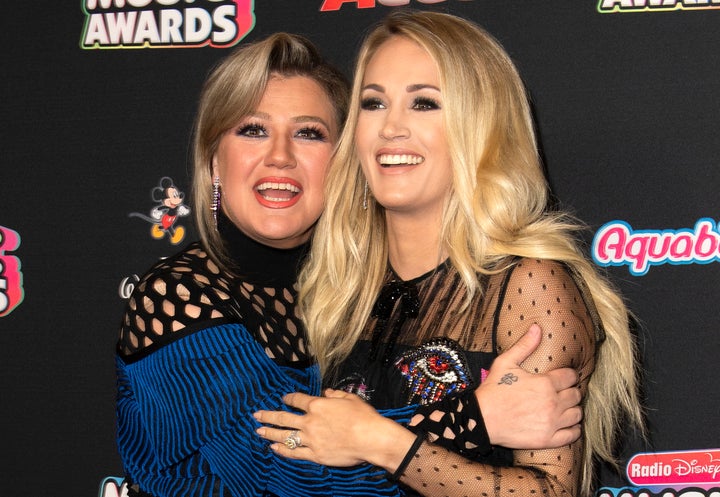 While discussing the personal agony she endured, Underwood shared a heartbreaking moment during her current pregnancy in which she feared she would lose her unborn child.
"I was just sobbing," Underwood said to CBS. "And I was like, 'Why on Earth do I keep getting pregnant if I can't have a kid? Like, what is this? Shut the door. Like, do something. Either shut the door or let me have a kid.'"
Opening up like this couldn't have been easy for the country superstar.
In August, before her revelation on CBS, Underwood sparked a debate online after she told Redbook, "I'm 35, so we may have missed our chance to have a big family."
Those offended by her comments assumed 35-year-old "Cry Pretty" singer was making a general comment about women's fertility and feeding the stigma of older women having children rather than hinting at her personal experience.
Yet, regardless of the backlash, Underwood did eventually open up about her struggles — and Clarkson is appreciative of it.
"I have a lot of friends who have gone through that several times as well," Clarkson said.
Calling all HuffPost superfans!
Sign up for membership to become a founding member and help shape HuffPost's next chapter