The coronavirus lockdown has claimed another celebrity couple: Kelly Clarkson and Brandon Blackstock.
The singer has reportedly filed for divorce from her husband after nearly seven years of marriage, according to multiple reports. The couple, married since 2013, share 5-year-old daughter River Rose and 4-year-old son Remington Alexander together.
The "American Idol" alum filed in a Los Angeles court last week, according to court documents obtained by The Blast.
Representatives for Clarkson didn't immediately return HuffPost's request for comment.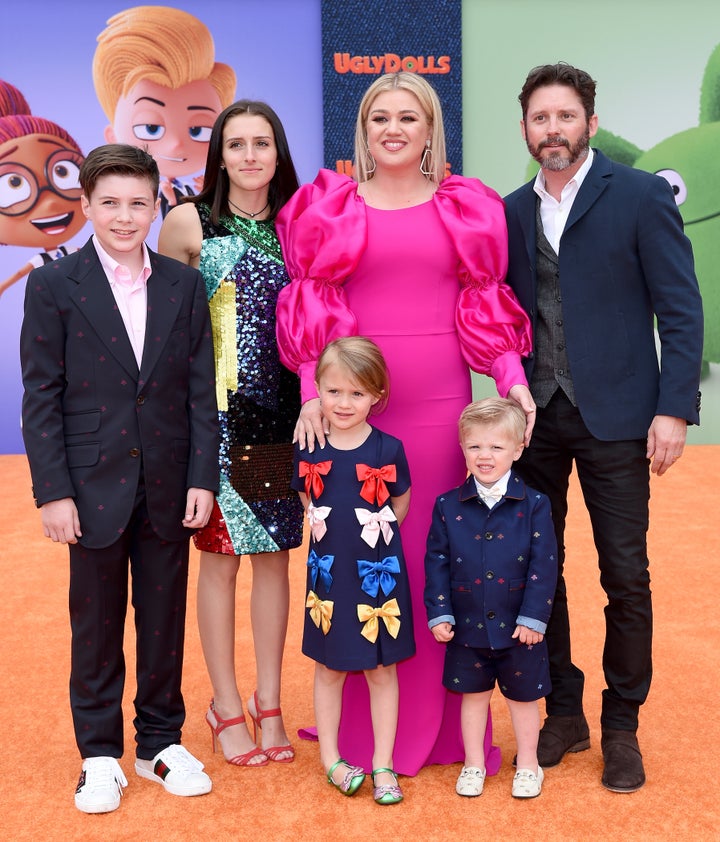 Clarkson and her family, including Blackstock's children from a previous marriage ― Seth, 13, and Savannah, 18 ― have been social distancing at their ranch in rural Montana, where she's been keeping her fans entertained by filming "The Kelly Clarkson Show" at home.
"It's a really beautiful ranch and it's a nice getaway for our family," the singer said during a recent tour of the property. "It's something Brandon and I have dreamed about since we were both kids. This is what we would call home."
Clarkson recently unloaded another of her homes, a $10 million mansion in Encino, California.
All seemed good between couple in April, when Blackstock wished Clarkson a happy birthday via video message alongside the kids.
"Happy birthday baby," Blackstock said in the sweet video message. "I love you more than you'll ever know."
"Just now seeing this and I am bawling! They're all so cute!" Clarkson wrote in response. "I've had a bit of a rough week and this just turned it around 🤗❤️🥰😘😊."
The two first met back in 2006 at the Academy of Country Music Awards. Blackstock was working as tour manager for Rascal Flatts at the time. Their romance, however, didn't heat up until six years later. The couple got engaged in 2012 after 10 months of dating.
"I never felt like, honesty, sexually attracted to anybody before him," Clarkson revealed in a 2017 interview. "And I'm not downing my exes. You know, everybody's different. But there was something about him."
After they wed, Clarkson hired Blackstock, who also works with "The Voice" coach Blake Shelton, as her manager. It's unclear if their professional relationship will continue.
Popular in the Community